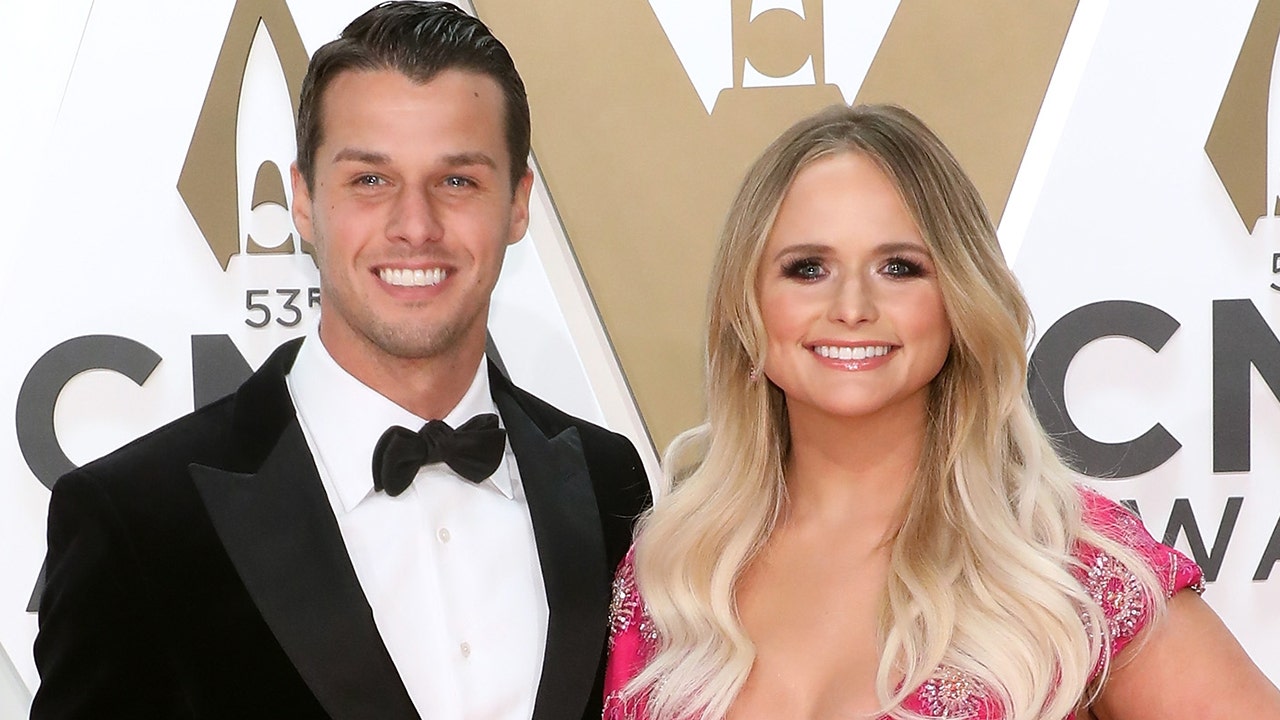 Miranda Lambert's latest music video was a family affair.
The 36-year-old country star dropped the video on Wednesday for her song "Settling Down" and featured her husband, Brendan McLaughlin.
Miranda opens the clip with a horse ride before cutting a shot of the singer-songwriter sitting in the grass in a notebook dragging a glass of wine.
Not far from the lyricist, McLaughlin, is fishing from a dock.
Miranda Lamb's wives husband Brasen McLuglin happy berth with sweat message
He put his line under Lambert's direction, eliciting a laugh from the couple.
Later in the video, the singer can be seen clashing with her beau in a hammock before holding her hand and dancing in the open field.
Subsequently, the video featured a scene of Lambert and McLaughin cooking together in the kitchen. In the scene, McLaughlin shows off his muscles without a shirt.
Miranda Lambert told of her husband that he had come there several times as Braylan.
In the end, the two are seen hugging as Lambert, and from the first shot his horse finally arrives at the two's shared home.
"I'm a little wild child and a pigeon / caravan and an empty kitchen / barefoot on the tile with my head in the clouds," she sings in the chorus. "A heart going in both directions / A love and some questions / Am I settling / Or settling? / Am I settling / Or settling?"
Lambert revealed that he married McLaughlin in February 2019 after marrying fellow country star Blake Shelton from 2011 to 2015.
The video comes hours before the 2020 CMT Music Awards.
Click here to get the Fox News app
Starr's "Bluebird" music video is nominated for Video of the Year and Female Video of the Year.