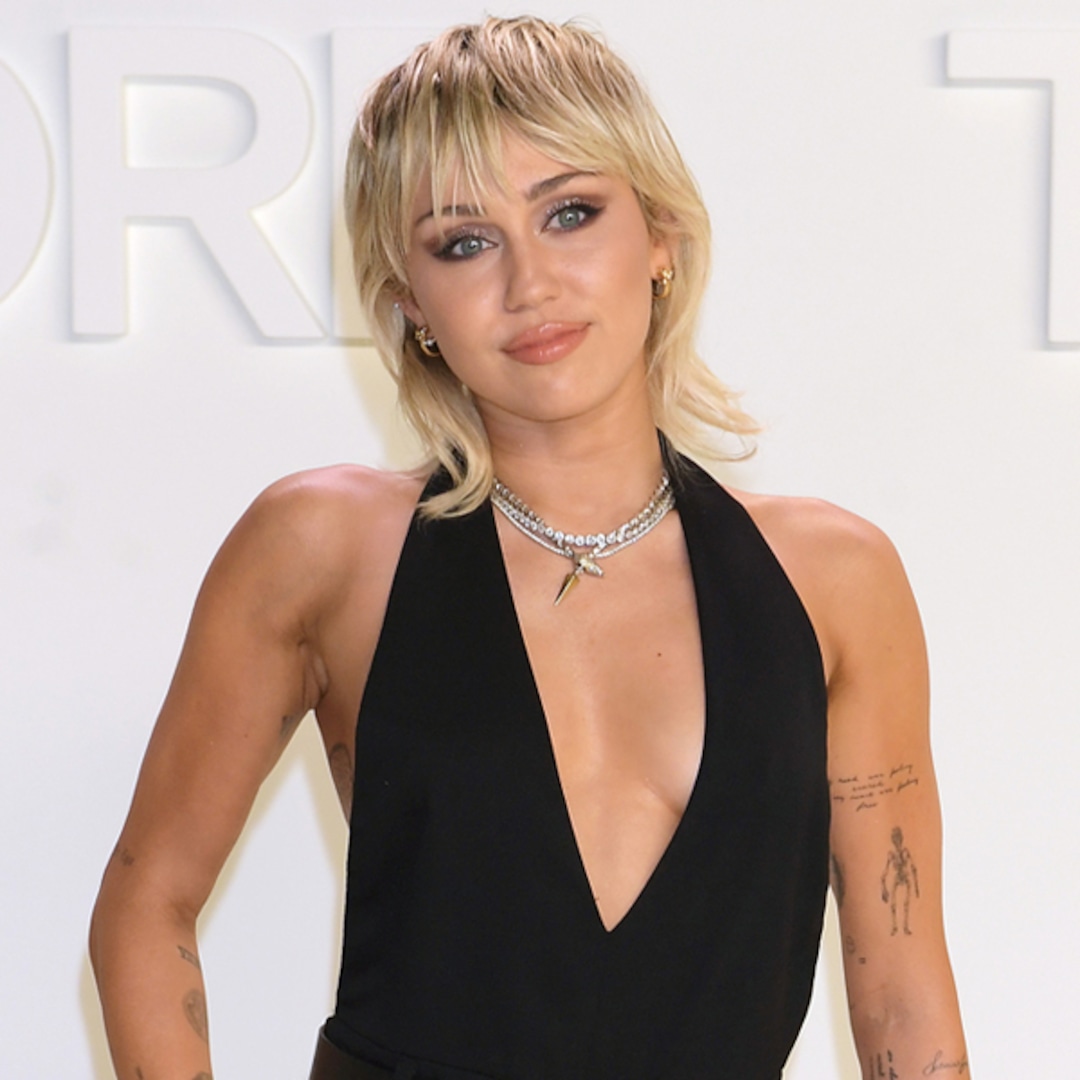 At his moderation
At one point, the interview switched to the subject of Cyrus' restraint. As fans will remember, Cyrus talked about living a quiet life earlier this year.
"It's gonna take a decision," Cyrus answered, asking how hard it was to calm down. "When I want to do something, I do it and there is no question about it. So, it was not very challenging because it could be for a lot of people."
However, she said "this epidemic has been the most difficult time."
"I'm always truthful," Cyrus shared. "And many people, during this time their restraint dissolved. I was one of them. Fortunately, I did not go back to use any drugs, but I was drinking during the epidemic."
Cyrus recalled how he started his own Instagram live show at the beginning of the lockdown, but how he soon "wore off". As she explained, "Dopamine wakes up daily, the viewer count goes up – it doesn't do it for me anymore."
However, Cyrus said she "doesn't really like to call it relaps." "I call it, I said it again," he explained, "because, it really is, for me, not to drink alcohol – it's been my demon. But it's not moving me. If anything Ho, that's all. I don't reach my full potential, which is unacceptable to me. Like, I won't accept anyone or anything, because of which I can't reach my full potential. "
Cyrus said, "I don't consider myself an alcoholic." However, she said that not living a quiet life had affected her relationships.
"It really, really affects my relationships," she said. "I'm not the best partner; I'm not the best daughter; I'm not the best sister. I can be a little unreliable. So if she's an alcoholic – if we don't measure how much we drink but we're a human being How do you perform – then I would say that alcohol is a problem for me because I am not at my best. "