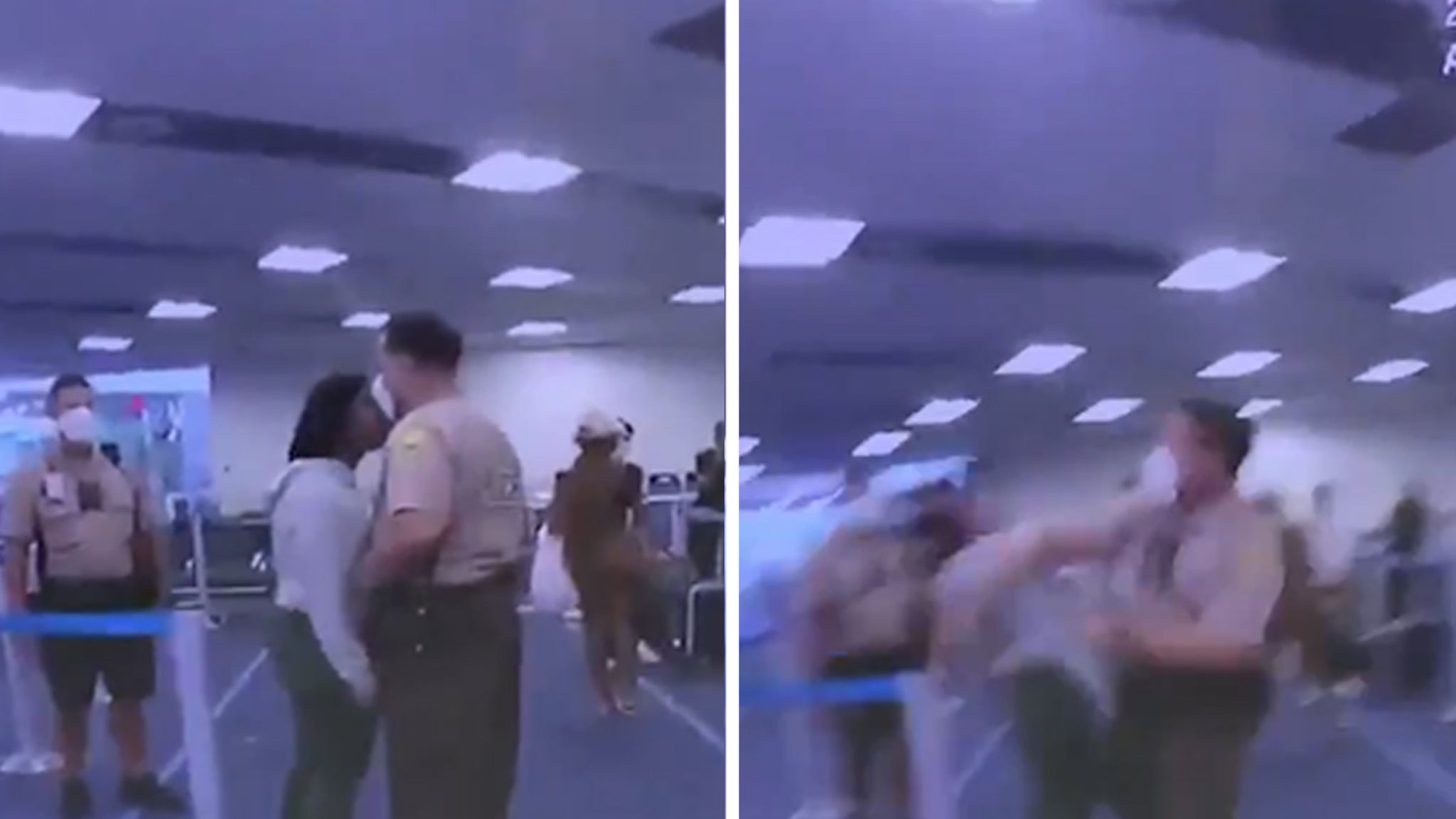 A Miami-Dade County police officer is on video violently hitting a woman in the face at the airport when she was approached during an argument … she is demanding self-defense, but the chief is not buying it.
According to the police report … the police officer, along with another officer, responded to a call from a messy customer at an American Airlines gate Tuesday at Miami International Airport.
That client, the woman seen in the video, allegedly was late to board her flight to Chicago, so she was denied boarding and told to go to the reservation change counter. Police say he was upset when told that he would have to wait until the next day and began threatening the AA employee, who called the police.
The report says that the 2 police officers came to escort her away from American, but advised her that she could book a flight with a different airline, at which point she allegedly yelled out more threats towards the AA employee … this is roughly where the video begins. of the body camera. .
In the short clip … you see the woman in a verbal discussion with the officer, who quickly escalates as she walks over to him and asks, "What are you going to do?"
The police step back and without warning hit her in the face, and they quickly take her to the ground. While they arrest her, you hear the officer say … "He hit me on the head!"
According to the police report … the woman "aggressively approached" the police officer and violated his personal space, then allegedly hit him with his body and hit him "with the head on the chin." The police officer claims that he then hit her with a pat on the face. This is clearly NOT the way officials view it.
Director of the Miami-Dade Police Department, Alfredo Ramirez IIIHe responded to the incident, saying … "I am surprised and angered by a body camera video I just saw involving one of our officers. I immediately launched an investigation and ordered that the officer involved be released from duty."
He adds … "Actions like these undermine the hard work we have invested in our community and make my heart break for our community and for the vast majority of our officers who dedicate their lives to serving our County. This does not I stand firm and assure our community that any officer acting in this vain will be held accountable. "
Mayor Carlos Gimenez He called the police actions "atrocious" and added … "It is an excessive use of force and unnecessary."