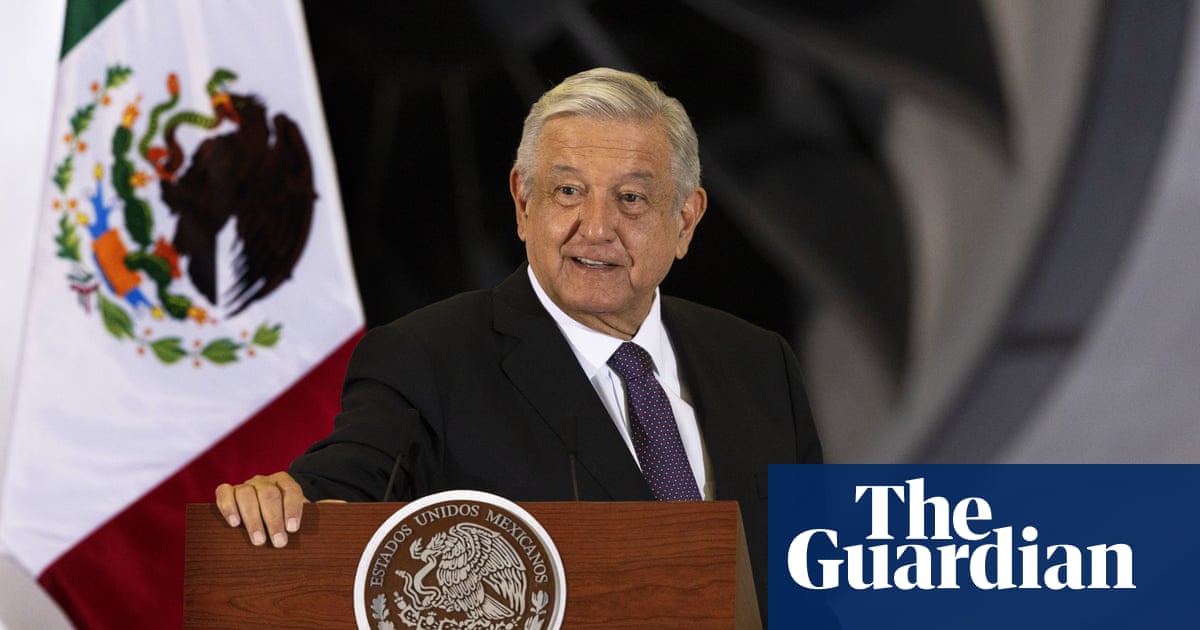 Mexico's president has announced plans for a referendum to prosecute his unpopular predecessors, stating that he wants "people" to approve any legal proceedings against the country's former presidents.
Andros Manuel Lupez Obredor, commonly referred to as Amalo, gave a document to the Senate on Tuesday, seeking a referendum to prosecute the former president, with elections due on 6 June 2021.
The document outlines a litigation of grievances over three decades before Lorez Oberdour took over in December 2018, pervading privatization with cronyism, spiraling violence and increasing concentration of wealth.
López Obredor has previously stated that he opposes putting past presidents on trial, saying: "We must not anchor for the past." But he has a track record of holding controversial views for "people".
Plans for the referendum were unveiled as Mexico weaved two hurricanes of an epidemic that claimed more than 70,000 lives and a difficult economy, which had recently seen its worst contraction since the Great Depression.
Carlos Bravo Rezidor, a political analyst from Mexico City, said, "It allows them to keep up the flame of complaint and express disappointment, anger and resentment in people, which is very real."
The referendum would present legal challenges, including the limitations of conduct within the terms of all surviving former presidents, except for Emlo's immediate predecessor Enrique Peña Nieto. Mexican law also prohibits holding a referendum on the same day as a current election.
"Amalo doesn't think like a lawyer," said Mexico City sociologist Rodolfo Soriano Nuz. "I am not putting my soul at stake when I meet people in jail, but we need to focus on these issues."
The only surviving president mentioned by López Obredor is not 98-year-old Luis Echevarria – who never publicly criticized Amlo. A Special Prosecutor's Office filed charges against Echevarria for the 1968 Tataltolco massacre (in which police, soldiers and paramilitaries shot hundreds of protesters), but they were deported in 2007 by a tribunal.
López Obredor came to power as an anti-system candidate on the agenda to get rid of corruption in the government and to eliminate the grip of what he considered a corrupt political class.
He remains a deep well of hatred over past political corruption scandals and even after assuming office, Amlo still rises up against the old regime, often using his daily press conferences to overcome past scandals and personal fights.
Amlo is quick to repeat the allegations by Emilio Lozoya, a former owner of the national oil company, who told prosecutors that he had accepted a bribe from Brazilian construction company Odebrecht. That money, Lozoya said, funded Peña Nieto's 2012 presidential campaign and paid lawmakers to support the inauguration of the state-controlled oil industry.
But the President's own family has also been implicated in corruption charges. A 2015 video recently showing his brother Pio Lopez Obrador shows that he has accepted a cash payment for Amlo's runaway political party. Amalo has called the money collected by his brother a "contribution" and insisted that it was not connected to the Lozoya case.
In recent weeks, Amlo supporters have mobilized to collect the 2m signatures needed to trigger a plebiscite.
"We are the people, and we are paying them, and they went about stealing from us," said Aridna Bahna, a university student involved in the campaign. "Amlo is not getting rich."