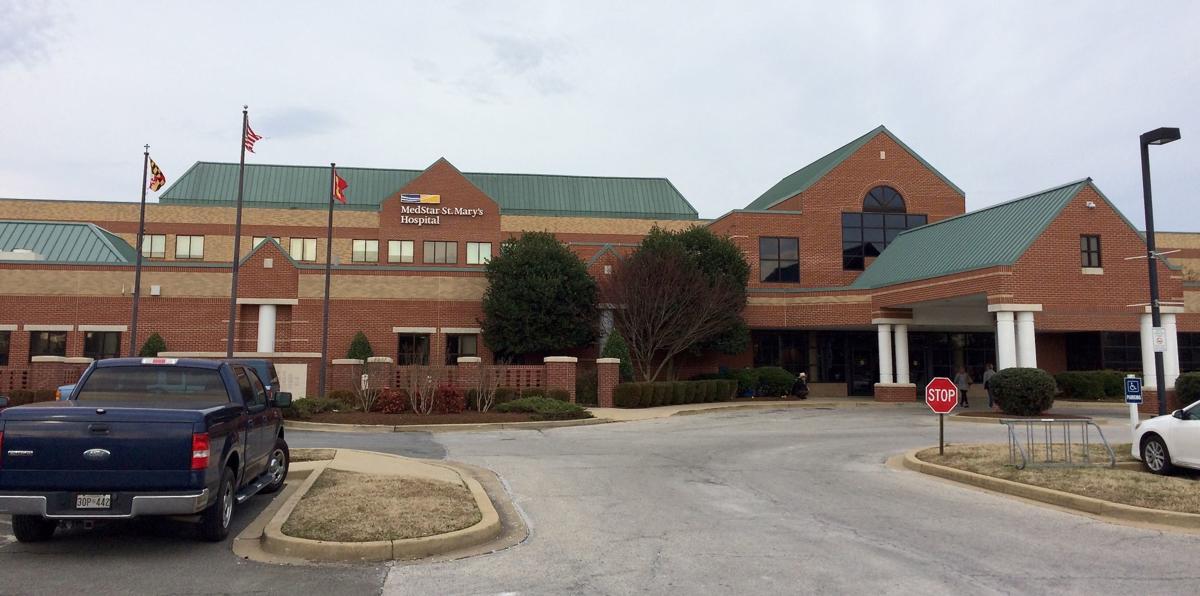 MedStar St. Mary's Hospital received a B rating on a national hospital safety ranking published on Tuesday, marking an improvement over last year's grade C.
Conducted by the non-profit agency Leapfrog, the rankings measure how well hospitals protect patients from preventable diseases, errors, injuries and infections, classification of hospitals in basic aspects such as hand washing, responsiveness of staff of the hospital and the availability of highly trained nurses.
"Even List A hospitals make mistakes and mistakes," said Erica Mobley, director of Leapfrog & # 39; s operations, in a telephone interview on Wednesday. "Safety precautions [in hospitals] are really something that all patients should know about."
According to Leapfrog, some 440,000 people die each year due to errors in the hospital. After heart disease and cancer, medical errors are the third leading cause of death in the United States.
The Leapfrog report tries to give patients options for planned hospital visits. In rural areas, however, that choice may be very limited; For example, each county here in southern Maryland has only one hospital.
"In cases of emergency, people should get to the nearest hospital as soon as possible," Mobley said. . But the report can help residents better plan their visits based on what they know about hospital safety measures.
Even if patients can not choose hospitals, Mobley said there are things they can do to advocate for their health and safety. 19659003] For example, you can take a loved one or a family member to the hospital for someone to take care of when they do not feel 100%, he said. In addition, they can bring a list of medications they are taking to prevent doctors from inadvertently prescribing medications that may cause problems.
"We also suggest that people ask whoever … walks into their room to wash their hands," which is the most effective way to reduce the risk of getting infections, Mobley said.
This year is the second year that Maryland is included in the Leapfrog report, and the state has been ranked as the fifth worst nationwide, with only three hospitals receiving an A. was an improvement, however, from last year's ranking when only one hospital received an A rating.
MedStar St. Mary's is one of 10 state hospitals that gets a B rating. Both CalvertHealth in Prince Frederick and the University of Maryland Charles Regional Medical Center in La Plata received a C, the same as last year. A Maryland hospital – Fort Washington Medical Center – received an F.
At St. Mary's, MedStar had a poor rating on physicians who requested medications through a computer, communication about medications and patient falls . There is also not enough training for nurses, and the response capacity of hospital staff is measured below average, according to the ranking.
As the medication error is the most common type of error, and affects almost everyone who goes to the hospital, Mobley said that entering drugs through a computer is one of the most important measures that weigh heavily in the scoring process.
This metric evaluates whether a hospital has intelligence information incorporated into its computer system to alert staff have occurred and how well the system works.
Contacted this week, MedStar did not answer any questions at closing time. Instead, the hospital issued a statement.
"We are pleased with the demonstrated commitment to patient safety and quality of our entire team at MedStar St. Mary & s Hospital and will continue to strive to provide the highest quality care possible for our patients and our community. "According to Holly Meyer, hospital spokesperson.
Handwashing is another indicator in which MedStar St. Mary performed poorly, and Mobley said that this indicator is one of several process measures that speak of the culture of a hospital by having policies and compliance with those policies.
Last year, CalvertHealth refused to report several measurements, including hand washing, doctors ordering medications through a computer and if the hospital has sufficient training for its nursing staff, when asked to provide the information to the public.
Hospitals are not required to provide such information by law, but Mobley said that making them public would show a commitment to transparency.
Susan Dohony, vice president of quality and risk management and director of quality at CalvertHealth, said in a telephone interview on Wednesday that patient safety is the hospital's top priority.
"Because it was voluntary and a very long process based on data, we chose that we would elude it" in 2017, Dohony said. "We will do it in 2018."
Dohony said that some of the data collected for this report are from 2013 to 2015 and some come only from Medicare patients, who represent only a small part of the hospital's patient population.
"We have made great progress", and the hospital does not believe that the data shown in the ranking are so relevant today, he said.
In patient falls of which the hospital has an average rating, for example, Dohony said that reflected a fall in CalvertHealth since 2013 and 2015.
According to Leapfrog, the patient drops data collected between 2014 and 2015.
Classification is "a tool in the toolbox," said Dohony. But people should "understand their limitations".
For the Charles Regional Medical Center at the University of Maryland, Mobley said what stood out to her is that the hospital scored below average on all five communication measures.
Communication with patients comes from patient surveys at the Centers for Medicare and Medicaid Services.
Mobley said that communication is one of the measures that are not "extremely challenging or expensive" for hospitals to examine and improve. [19659003] Contacted this week, the medical center in Charles County responded with a statement provided by its spokesperson, Crystal Hunt.
"As with all hospital performance report cards," Leapfrog's ratings should be viewed and interpreted in the appropriate context, "the statement said." Some of the data used to calculate the ratings are outdated and do not reflect precision the most recent performance or the numerous ongoing initiatives to improve safety and quality.
"In addition, there are many variables that affect patient populations and the complexity of cases treated by hospitals, which can affect the results and further complicate the application of qualification tools," the statement continued. "We support the transparency of hospital performance and encourage patients to seek information and education from many sources, such as talking with friends and family, and consulting with doctors, nurses and other health care providers when making decisions about where to seek care." . 19659003] Of the 2,500 hospitals that Leapfrog evaluated nationwide, 30 percent obtained an A, 28 percent obtained a B, 35 percent a C, 6 percent a D, and 1 percent an F.
.


Source link