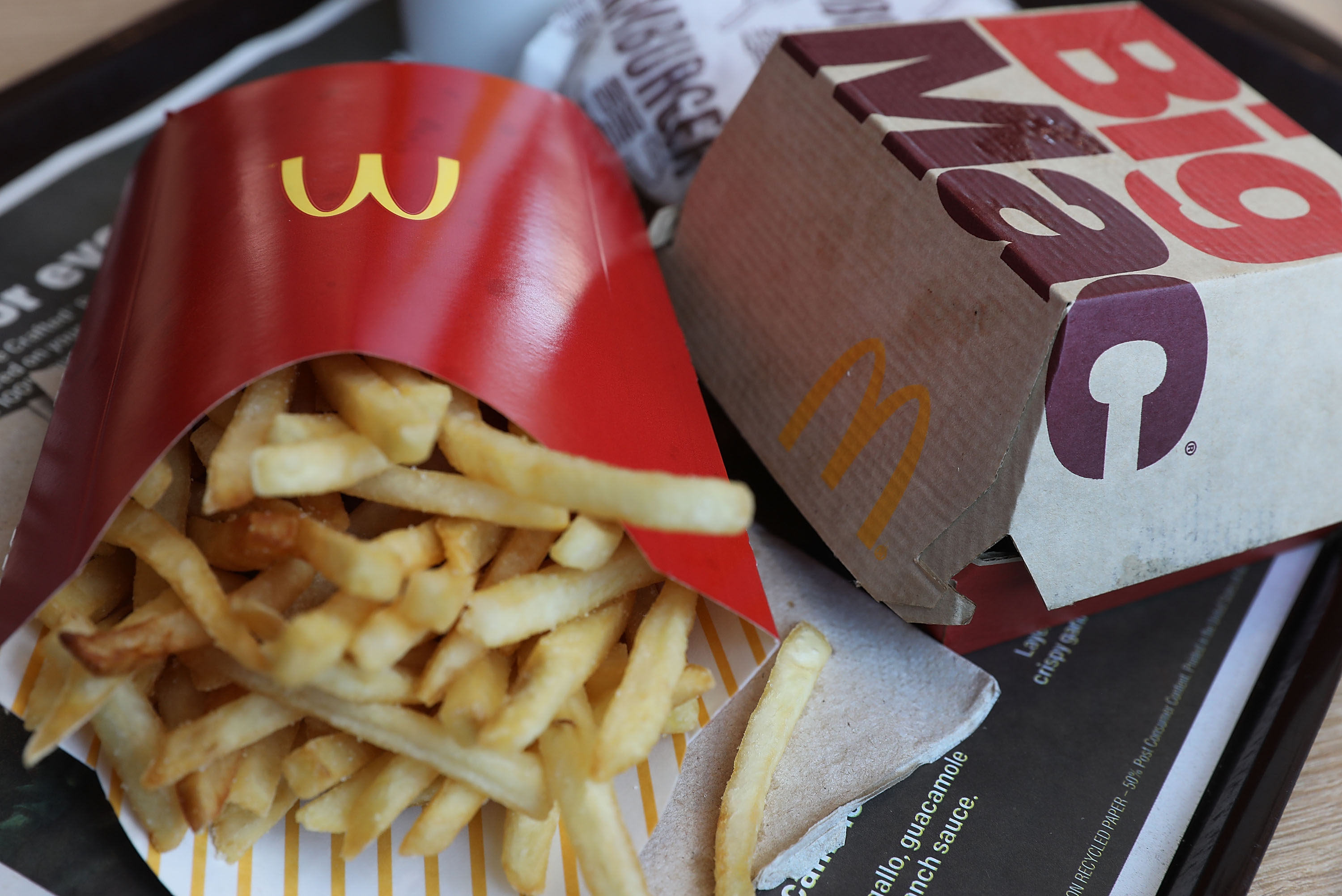 Big restaurant chains are telling investors that raising the national minimum wage wouldn't be a big deal, even as their corporate lobbyists in Washington fight the $ 15 minimum wage plans.
"We share your view that a national discussion on wage issues is needed for American workers, but the Wage Increase Act is the wrong bill at the wrong time for our nation's restaurants," wrote the National Restaurant Association. in a letter to congressional leaders in February. "The restaurant industry and our workforce will see an accelerated wage increase and the elimination of the tip credit."
The next day, a senior Denny's executive, one of the association's members, told investors that gradual increases in the minimum wage had not been a problem for the company. In fact, California's law raising the minimum wage to $ 15 by 2023 has been good for the restaurant chain's business, according to Denny's chief financial officer Robert Verostek.
"As they have increased their minimum wage at a moderate rate during that time period, if you look at that time period, California has outperformed the system," Verostek said on an earnings call. "During that time frame, they had six consecutive years of positive guest traffic, not just positive sales, but positive guest traffic, as the minimum wage was increasing."
Denny's is one of several publicly traded restaurant chains whose executives have told investors in recent months that the Democrats' proposed minimum wage increase is not a real threat to their business and may even be a positive net result. , according to a Daily Poster review of corporate earnings. calls. All of the businesses have historically belonged to the restaurant association, which has led the fight against the Wage Increase Act, legislation by Democrats that would gradually increase the minimum wage to $ 15 by 2025.
The National Restaurant Association rejected The Daily Poster's request for comment.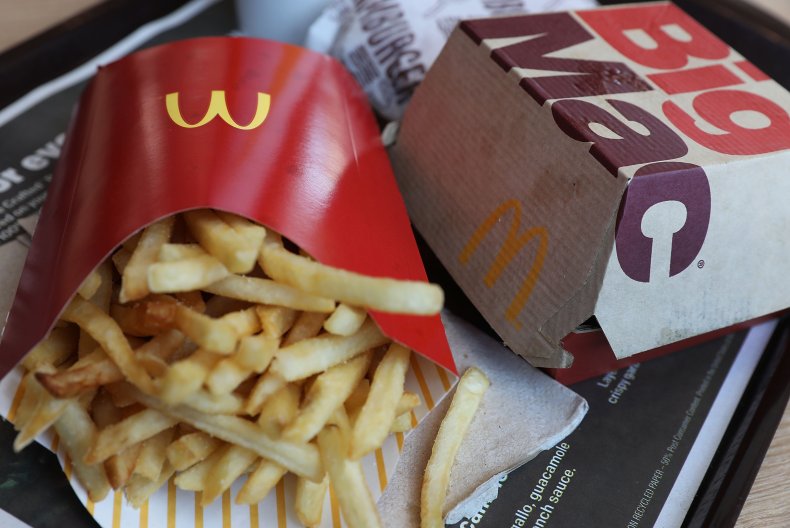 "McDonald's will work fine"
The National Restaurant Association, which represents restaurants across the country, has staunchly opposed federal efforts to raise the minimum wage to $ 15 an hour. Last year, the group spent $ 2.6 million on federal lobbying, including lobbying against the Wage Increase Act.
Other trade associations that have lobbied against a pay increase include the United States Chamber of Commerce, the nation's top business lobby group, and the National Small Business Association, according to federal lobbying data.
Fast food giant McDonald's told the National Restaurant Association in 2019 that it would no longer participate in the group's lobbying efforts to oppose minimum wage increases at the federal, state or local level, according to Politician.
In January, McDonald's CEO Chris Kempczinski told investors that the company "built quite a bit of experience" with statewide minimum wage increases, and that they have not been a problem.
"Our view is that the minimum wage is most likely going to go up, whether at the federal or state level, as I mentioned, and as long as it's done … in a tiered and fair way for everyone, McDonald's will do well with that," Kempczinski said.
Companies debunk industry talking points
The National Restaurant Association has been saying that restaurants, because they operate on tight margins, rely on tips and have been hit hard by the pandemic, cannot support a $ 15 minimum wage and the elimination of the tipped minimum wage. .
However, in recent earnings calls, association-owned restaurant chain executives have explicitly debunked these talking points by answering questions about how a higher minimum wage would affect business.
"Our industry operates on a 3 to 5 percent pre-tax profit margin in a good year; during a pandemic this is not the time to impose a triple-digit increase in labor costs. Too many restaurants will respond by laying off even more workers or closing its doors forever, "the National Restaurant Association said in a January statement on the Wage Increase Act.
While the group does not currently disclose its members, two companies that were previously among its national corporate members have recently challenged the idea that $ 15 an hour is an unaffordable labor cost.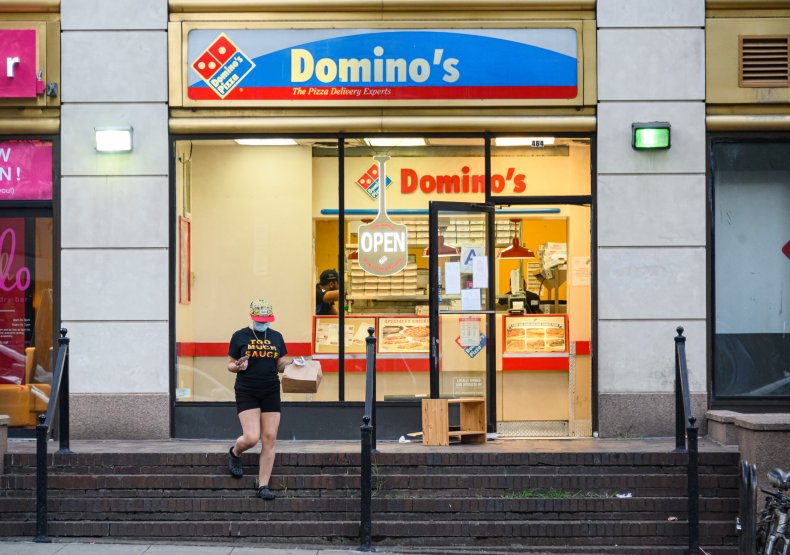 Domino's Pizza CEO Ritch Allison told investors in a February earnings call: "We've been able to manage our way through many minimum wage increases across the country. And I'll tell you, in all honesty, on our corporate store business: We're not paying federal minimum wage anyway. You can't go out and hire people at that price anyway. We're above minimum wage, both for our people who work inside stores and for our tipping drivers on the road. And then in our supply chain business, we go over $ 15 an hour everywhere we operate. "
The company's response to investor inquiries about a $ 15 minimum wage is especially noteworthy, given that its employees lean toward Republicans: Domino's Pizza employees gave more than $ 654,000 to Republican candidates in the election cycle. 2020.
The Cheesecake Factory is now partially owned by private equity firm Roark Capital Group, whose fast food chain recently bragged that it helped convince Congress not to include a $ 15 minimum wage measure in the American Rescue Plan. .
Roark Capital has warned its investors that its portfolio companies could be "adversely affected by changes in government policies," including the minimum wage. The company's managing director sits on the board of the National Restaurant Association, according to his company's bio.
But a senior Cheesecake Factory executive told investors in February that raising the minimum wage would not cause problems for the company.
"Labor is just a cost input," said Matt Clark, Cheesecake Factory's chief financial officer. "And you can try to put some technology around it to improve efficiency and so forth. But at the end of the day, most of the competition is listing it. And I think that's the need to maintain margin structures that are competitive and attractive. for continued investment. "
Clark added that a salary increase could hurt some of the company's competitors and "ultimately the strongest survive and take market share."
The comments were nothing unusual: During the last two months of the earnings seasons, senior executives at DiamondRock Hospitality, Kroger, HCA Healthcare, Hilton, and Six Flags downplayed the negative effects of a possible minimum wage increase, and some they have argued that it would boost the consumer. spending. Statements by leaders of various sectors of the service industry undermined corporate lobbyists in Washington who have claimed that such a wage increase would destroy the economy.
"Many, including myself, eventually support that the minimum wage should go up," Hilton CEO Chris Nassetta said on an earnings conference call in February. "I think we should all assume that the minimum wage will increase over time. In fact, because it is necessary."
"To the extent that there are minimum wage increases in some of our demographics where we operate, that has a halo effect on the revenue side," Six Flags CFO Sandeep Reddy said during an earnings call. February, in response to a question. on whether a higher salary helps drive spending at their parks.
Six Flags CEO Michael Spanos added: 'We are about half teens and young adults and about half families and children and for Sandeep's point we think he's absolutely helpful in that regard. [to] put more money in your pockets. "
"We don't really see an impact on tips."
The federal minimum wage for tip-dependent jobs, such as restaurant servers, is currently $ 2.13, although most states require businesses to pay more than that. The Wage Increase Act would phase out this sub-minimum wage by 2025, and then businesses will have to pay tipped workers the federal minimum wage.
A recent study by the Center for American Progress found that workers who are paid the federal minimum wage with tips of $ 2.13 are more likely to live in poverty than workers who receive tips in states that have eliminated the sub-minimum wage. for such workers.
Last summer, advocacy group One Fair Wage wrote that sub-minimum wage was becoming an even bigger problem during the COVID-19 pandemic. "In many states across the country, restaurant workers report that tips have dropped by 50 to 70 percent," they wrote.
However, the restaurant industry has often tried to argue that ending tip pay will be bad for workers and will ultimately reduce the amount of money they make. The argument is that customers will not tip as generously if restaurants are forced to raise their prices, or because customers will not feel that restaurant workers need their money as badly as they do now.
The National Restaurant Association, for example, wrote in a news release in January: "Eliminating the tip credit will reduce take-home wages for thousands of tipped employees who earn well above the proposed minimum hourly wage. ".
There is no evidence that workers receive less tips in states that have eliminated the minimum wage. In February, a top executive at the Texas Roadhouse steakhouse chain said in an earnings call that company employees have not been losing tip money in states like California and Minnesota, where there is no sub-minimum wage for tipped workers, or in Colorado and Arizona, where tipped workers must be paid more than $ 9 an hour.
"We don't really see an impact on tips for those servers in those higher paying states," said Tonya Robinson, chief financial officer for Texas Roadhouse. "They continue to get good tips and their overall average salary is quite high."