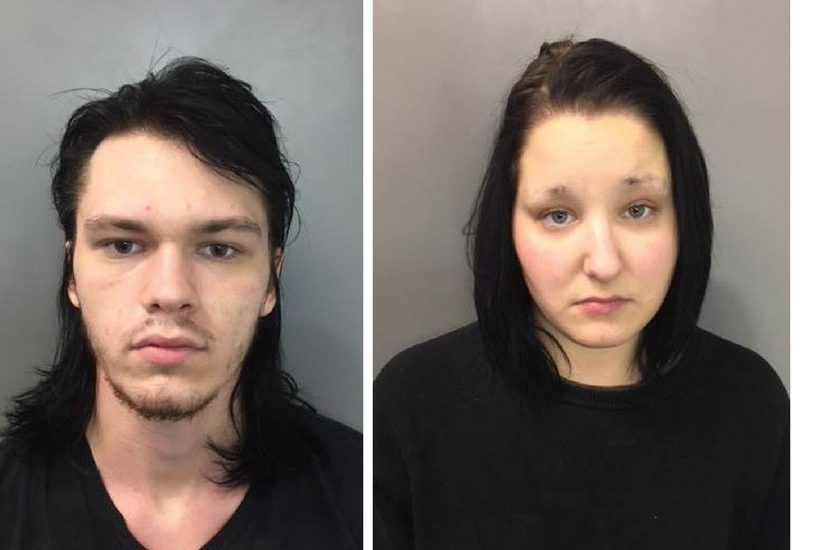 [ad_1]
A married couple has been arrested for the deadly stabbing of a man in a car during what officers called heroin robbery in Plymouth Township on Monday night.
Austin Parkinson and his wife, Lana Lare, both 20 of West Norriton, have been charged with first-degree murder and related crimes in the murder of Chad Konata, 31, of Collingdale, the Office said Wednesday. of the Montgomery County Attorney. Both have confessed.
Police respond to the accident of a 2012 Buick sedan in a parking lot in the 400 block of Ridge Pike at about 5:45 p.m. Monday found Konata dead in the car and an autopsy determined that she had been stabbed several times, authorities said.
Authorities said that Parkinson and Lare had agreed to meet with Konata to buy drugs but, once inside the victim's car, Parkinson stabbed him with a "Nazi-style" knife before fleeing with eight bundles of heroin valued at $ 800.
District Attorney Kevin Steele said Konata was "another victim of the powerful opiate epidemic he faced here in Montgomery County." This man was murdered for $ 800 in heroin: $ 800. "
Following a tip, detectives were able to identify the couple as suspects and watched a video showing the couple entering the emergency room at Einstein Montgomery Hospital, where Lare was treated for a hand cut shortly after the murder. Police said Lare told police she was cut by her husband's knife as she reached the victim.
Parkinson told investigators that he was "so furious" that he did not know how many times he stabbed Konata. according to his criminal complaint.
Both are being held without bail to await a preliminary hearing scheduled for December 1.
[ad_2]
Source link