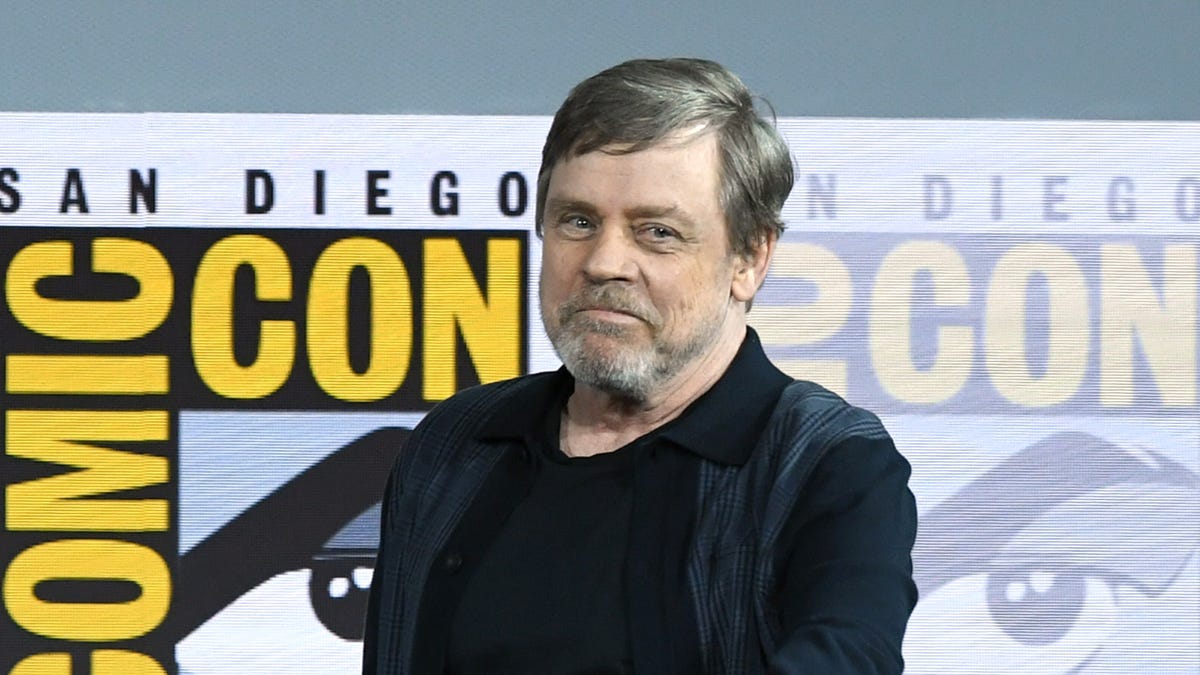 Mark hamill Clearly good at keeping secrets (On the contrary Star wars Universe sail Pedro Pascal), But the Luke Skywalker actor hit the edge of a spoiler in his latest tweet.
If you Star wars Fan who likes to be surprised and you Not doing Unsure what it is, so stop reading now. If he does not describe you, please proceed.
Hamil tweeted on Saturday, "The fact that we managed to keep our involvement a secret for over a year is nothing short of a leak." "A real victory for spoilers-haters everywhere! #LooseLipsSinkStarships #STFU " The tweet was a more cryptocurrency follow-up posted by him on Friday: "Anything good seen on TV recently?"
Out of context Hamill can talk about anything here. He could be surprised at the upcoming Bachelorette Closing, or a new member of Joe Biden's cabinet. But, of course, this is not the case and Hamill is referring to his computer-enhanced presence Season two finale Mandalorian.
G / O media may receive commission
If you've overcome it and you're not Mandalorian Viewer or Internet stroller, here's the gist: Hamill appeared in the final minutes of the Mandorian season finale, which dropped on Disney + on Friday. He was digitally D-AZ to appear as Luke Skywalker Return of the Jedi. After a tearful goodbye, The Mandalorian (Pedro Pascal) renounces the guardianship of The Child (aka Grug) and trains him with Hamill's Jedi to use his gifts. It wasn't the only possible spoiler to come out of Friday's episode, but it was the biggest shocker to be sure.
Of course, Hemil had clearly given nothing – and technically he had given more than 24 hours for Superfan to watch the episode – but this brings into question a pertinent discussion of spoilers what is the time. This is something that we often ponder here The AV Club, As we want to give people space to discuss their views on something without ruining it for others. Sometimes we are probably overly cautious, other times when we might hit. And when it comes to streaming, things get even more complicated.
Forgive us when we curl up in a ball and think of our spoiler policy…
.