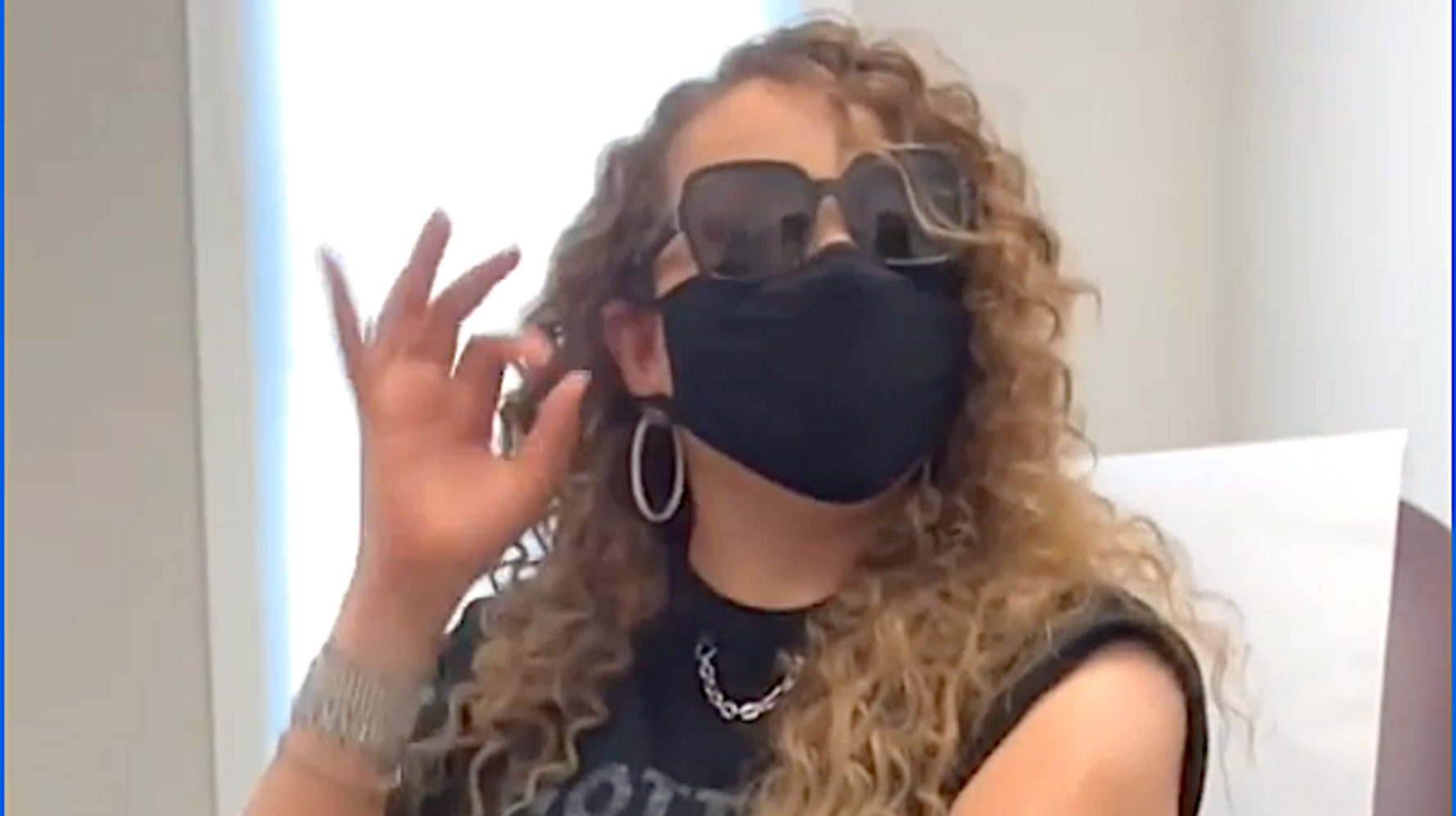 Mariah Carey plays the high notes again, but not on stage.
The five Grammy Award winner filmed herself receiving a COVD-19 vaccine over the weekend, and screamed when the needle went in (see video below).
"Side effect of the vaccine: G6," he joked on Instagram in reference to the vocal range designation.
Carey revealed beforehand that she was nervous and admitted that she was distracting the medical professionals administering the injection.
He let out a Yiddish "oy" before the needle pierced his skin. Then he screamed and clapped in relief.
"Do it when you can," he said. "We are all in this together."
The "Fantasy" singer said earlier this year that the pandemic lockdown may have benefited her career in some way.
"Leaving work really helped me speak," she said on a podcast in January. "I think in many ways, just being able to be stress free. And everyone says, 'Oh, you have to go back to a studio. You have to sing again. And I say, 'I know.'
More than 61 million Americans have been fully vaccinated, according to the Centers for Disease Control and Prevention. Carey has one chance left.
A HuffPost Guide to Coronavirus