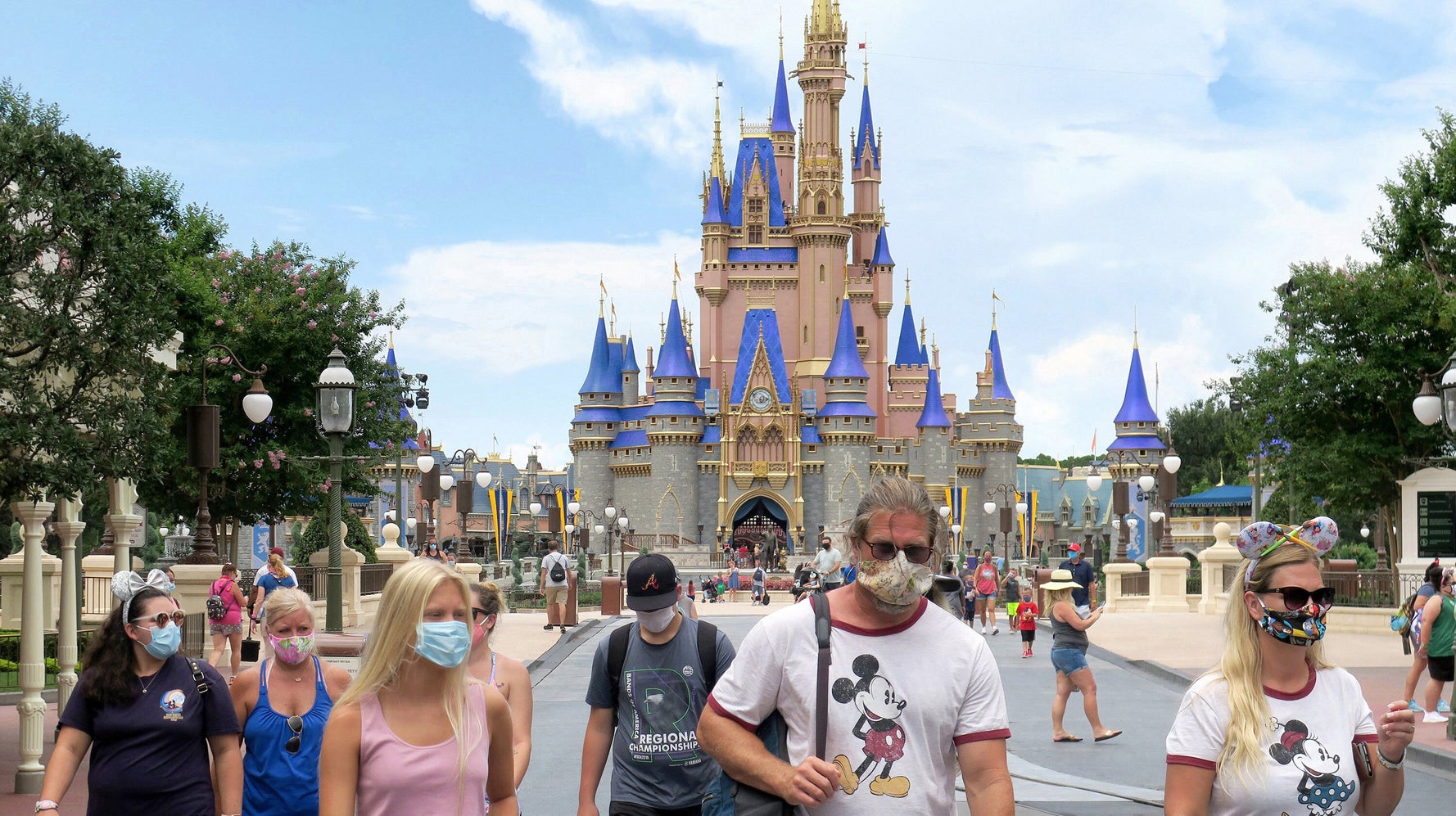 A Louisiana man faces trespassing charges after violating COVID-19 restrictions during a visit to Walt Disney World earlier this year.
Kelly Sills of Baton Rouge, Louisiana, was arrested Feb. 13 at Disney Springs after skipping the required temperature check for visitors. The incident garnered national attention this weekend after Orange County officials released body camera images showing the 47-year-old man in a heated exchange with officers at the time of his arrest.
"I paid $ 15,000," Sills says in the video. "You cannot enter without authorization if you are paying $ 15,000. If I take $ 15,000 from you, I can't kick you out. "
Sills told The Washington Post last week that he would have consented to a temperature test, but that he inadvertently entered Disney Springs through an exit. Still, he admitted to being "a bit in a bad mood" after a long day of travel.
He also clarified that the $ 15,000 figure was a reference to the total amount paid for a five-day trip to Disney World and Universal Studios for himself and between seven and eight members of his family.
"COVID is very serious," he said, "but so is my vacation with my family."
Disney Springs is an outdoor shopping and entertainment complex located adjacent to the Walt Disney World theme parks. Admission to the attraction, formerly known as Lake Buena Vista Shopping Village and later Downtown Disney, is free.
Sills is perhaps the most prominent case of a Disney World guest caught defying COVID-19 protocols since the resort began a gradual reopening in July 2020 after a four-month closure. A North Palm Beach, Florida man faces assault charges for allegedly spitting on a security officer who asked him to wear a mask before entering one of the resort's hotels.
However, in a statement, Disney spokeswoman Andrea Finger said most visitors have "overwhelmingly supported" the resort's protocols.
"Millions of visitors visit our theme parks each year, and on rare occasions when things of this nature occur, we hold them accountable," he wrote.
Currently, Disney requires all guests over the age of 2 to wear masks. Guests are also required to receive temperature checks prior to entering certain landmarks and attractions.
Such COVID-19 rules appear to be at odds with those of the state of Florida as a whole. Governor Ron DeSantis (R) has gloated that his state is "booming" because he took a less restrictive approach to the coronavirus pandemic.
Calling all HuffPost superfans!
Sign up for membership to become a founding member and help shape the next chapter of HuffPost