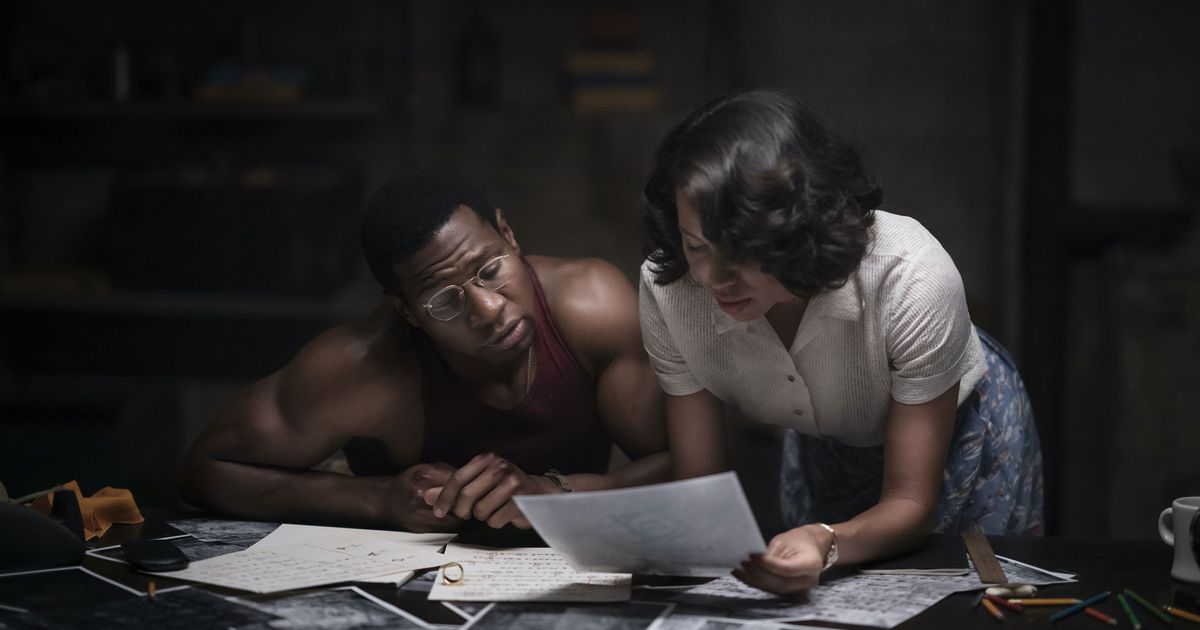 "I think I just looked very bad. I'm just trying to get something good. "When Lettie says this, I feel her sorrow." In this episode and in the last, we have seen these characters doing something which is very difficult to combat. Lettie is searching for something to help her make peace with the magical, violent world around her. As he told Atticus earlier, "This is evil, this is Satan's tools, this is corrupt 'all of us." And as a viewer, it is not difficult to agree.
I felt icky after this episode. And I am consciously choosing to believe that this is a difficult watch. When I first started "Strange Case", I couldn't stomach it. I had to move fast, move forward, and make sure Ruby was finally alive. I had to make sure that she did not remain doomed or live eternally as a white woman for the rest of the series. This week's genre is body horror, and this episode succeeds in giving the audience that scary feeling. I later had nausea, and my veins were fried. These feelings were further put to rest by Ruby's last act of violence.
The episode opens with Ruby waking up at William's house. We see her look at her hands, then run into the mirror, only to react in horror: she's in the body of a white woman, and one we've seen before: It's Dale (Jamie Newman), Ardham 'S lady Joe Letitia with a shovel in the hit "Whitey on the Moon". In this white body, Ruby runs away to the south. But that is out of place. Black residents see the war, but still offer his help, making him nervous. The show begs viewers to wonder if it is a pity that white people would expand if the roles were reversed. And of course, the white police arrive and give us an answer. They believe that the young black teenager is trying to help Ruby and is trying to hurt her. Ruby tells officers to leave her alone, and this is the first time she is aware of her "power" as a white woman: the police stop her command.
Ruby starts changing back into the rear of the police car. We hear his bones shattering, his aching screams and smiling. We see that Ruby's brown eyes are above Dale's blue eyes. This is much more visceral than anything else we've seen in the series so far, and it only gets more intense. He is escorted out of the coop car by William, and we see the hand drawn as if trapped under his skin. It is clear that it is going to be bloody – bursting through something.
The second time I watched the episode, it was easy to know that Ruby's life was not in danger and to know that she would return to her original body at the end of each day. It feels like an important choice in that he was not stuck as a white woman for days (or the entire episode, a dark-skinned actress accused of only being present offscreen in her story). When Ruby wakes up after a serious change, William explains what is going on: "A butterfly lives a full life before dying. Then a caterpillar comes out of the same cells, the essence of the butterfly, yet different. its more. "Ruby Ruby was given" Just Mimicry Metamorphosis "and" closes after a time. "This is enough for an explanation so that we get an idea of ​​the situation, even if it is not a complete description and description.
In this new skin, Ruby finally finds work at the department store she has always wanted – and named Hillary Davenport, with fair skin and blue eyes, she is immediately named assistant manager. When she interacts with Tamara, she works with another black woman in the shop, all she says is as a threat coming from a white woman. He insisted that Tamara thought it better to be kind than to care. Her comment has not only been met with her new look. In "Holy Ghost" Ruby said, "If more colorful people fought like me, the race would go a lot further." It is an arrogant thing to say, a bootstrap mentality wrapped in respect that is not entirely fair. But this complicates Ruby, and that's good. She has held this position for some time, always blending in with her coworkers in front of a white woman, referring to Tamara, saying, "Of course she is unfit, she is a Negro," and this gives Ruby Pauses in his track.
Meanwhile, Montreux takes refuge in Sammy's (John Hudson Odom) apartment. He walks in, does not say a word, and the two have sex immoral to Frank Ocean. Montrose cries during and he won't kiss Sammy; He is never likely to. I think the show wants us to struggle about Montrose, but after last week it's hard for me to be invested in his well being. Even after killing Yahima, his hands were (literally) mixed with blood.
The show picks up scenes of this conflict in its queued ballroom scene. Sammy has finished second by wearing an elegant black and gold dress with a golden, shimmering coat. IRL drag stars Shangela and Monet are part of X Change Click (along with the awesome Darryl Stephens). The scene is disappointingly beautiful. As Montrose relaxes and wanders in freedom, the camera shows him a splendid, spiritual experience from above. He is also raised in the air, a Jesus figure, arms outstretched. It shines brightly. If only this liberation had come soon. Who would have saved it? And maybe that's what we're going to think. He shares a passionate kiss with Sammy for the first time, unafraid of who is watching.
The most uncomfortable part of the episode for me is Ruby's final act of vengeance. Christina gives Ruby the opposite of Letty's thinking: "You misunderstood William's invitation. It was not just to be white. It was an invitation to fuck whatever you want. "She asks Ruby," Who are you really unharmed? " Earlier in the South Side bar, Ruby noticed that her manager tried to beat up a black woman (it's unclear to me if this is Tamara or anyone else, we don't get a close enough glimpse). The manager called the woman both racist and racist disgusting. Freely Ruby will not let this thing go unnoticed.
Thinking of this episode as an art object, I think I'm interested in the question of what appropriate retaliation looks like in this situation. But I do not know that I enjoy watching this particular action. Again, I think this episode wants to make us uncomfortable, but what Ruby does to this man – sodomizing him seven times with a stitch – keeps me from celebrating. Additionally, the on-the-ness of "These are bloody boots" from Cardi B's "Bodak Yellow" is a bit too fickle for me. This is an attack. An extreme violation. But, whitewashed too, has grossly violated black people in history, literally and systematically.
The ending cleaner will be Wumi Mosaku who emerges victorious as Ruby, sliced ​​by the whiteness as she realizes that she will never get what she wants, and avenges a lesser fraud. It is not that. This is further complicated by the media's historical use of forced anal penetration in its depiction of homophobia. Maybe the true horror of this episode is that Letty talks about this horrors corrupting everyone. Ruby leaves her manager alive, and repeats her words in front of her already: she wants him to know someone like she did to him.
After Ruby returns to William's mansion and Christina bursts from her skin. "You've been William this whole fucking time?" He sighs, seeming more angry than a jerk. He never saw them in the same room, nor do we have. Now we know why.
• Tamara to Ruby / Hillary: "Your hands are a little ashen." I cheeked.
• The music cues were too fickle for my taste this week – I was too nervous to be able to find humor! But the Moses Sumni track in the ballroom scene is gorgeous. It is called "Lonely World".
• We get some visually stellar horror imagery in this episode, like a blood-soaked Ruby watching her manager with a wooden window.
• Letty had taken pictures of Titus' pages before killing Yahima. Atticus spends the episode trying to understand them. At the end of the episode, Tick decries the message from the code to DIE, and makes another mysterious call to Ji-ah, asking "How would you know?" We may find out next week.
• as a "strange case" Dr. The strange case of Jekyll and Mr. Hyde; There are many characters in this episode, which we see from different sides. Ruby and William most obviously, but also Montrose (who is calm and reserved for the first time since his introduction) and Atticus (whose temper is under control), too.
• Captain Lancaster feels… looks like a black man's torso when he takes off his shirt. I don't like it
• Atticus finds Letitia to read the Bible in the bathtub. "I'm trying to say a prayer for Yahima," she says.
• Even now it seems that Christina and William may be different individuals who are sharing a body, apart from how Ruby simply exists in Dale's body. There is a lot of backstory about "William" in this episode and it is hard to believe that it was all just an argument.
• Here's how our cameo actors are listed in credits. Sammy dressed as Sarah Vaughan, so it seems appropriate:
Darryl Stephens: Billy Holiday
DJ "Shangela" Pierce: Lena Horn
Kevin Bertin (Monet x Change): Dinah Washington
• homework: Well this little recurring bullet point actually turned into something very big, huh? If I still wasn't mourning here, I'd be more excited about the very curious, complex view of gender present in this black ballroom than if I didn't dislike Montreux.