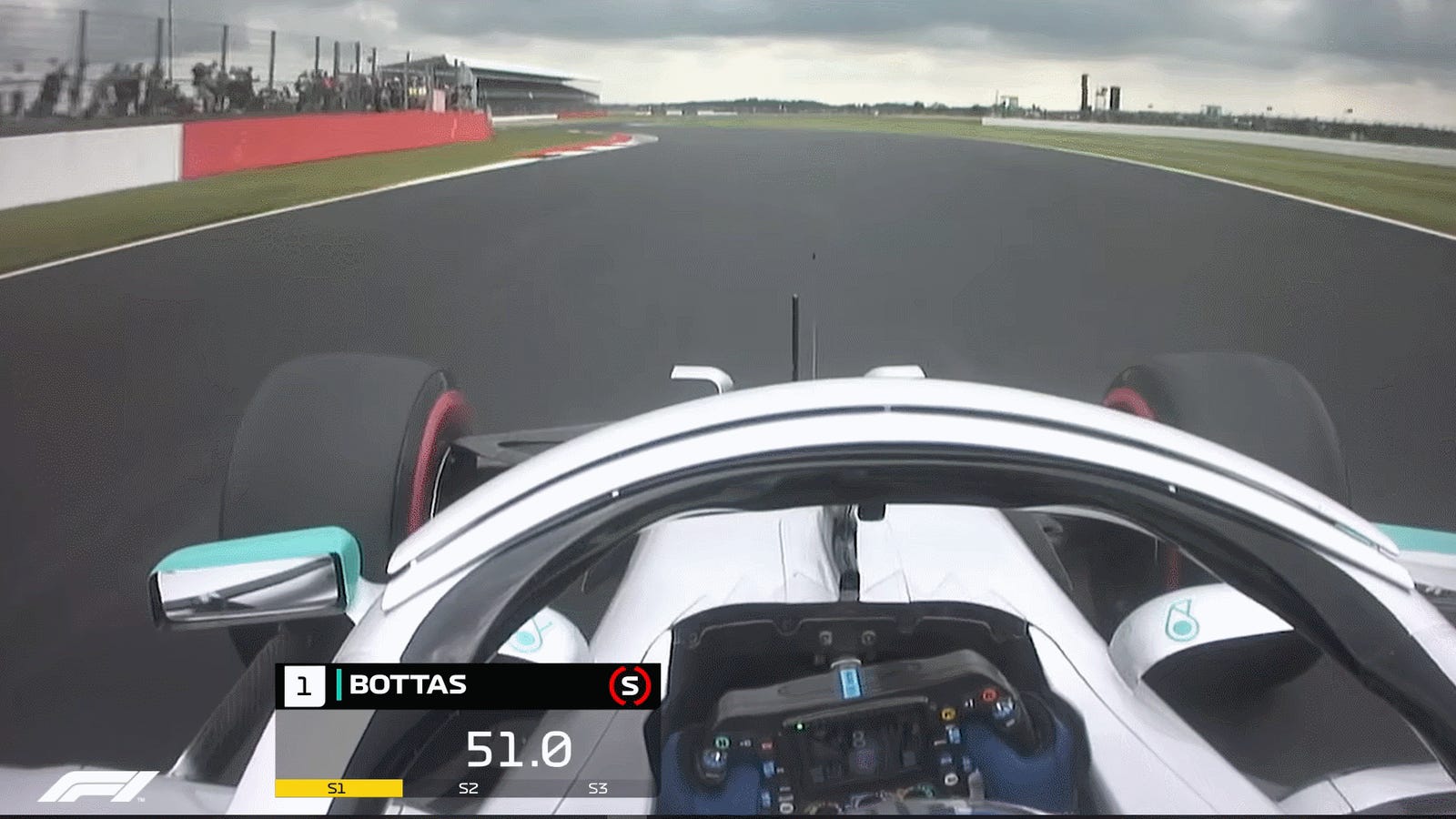 Wow wow wow. Qualifying for the British Grand Prix this morning was not particularly exciting, but Mercedes proved that it was at the top by setting a new lap record for Silverstone. Valtteri Bottas stormed the circuit to produce not only pole position, but also totally eliminated Lewis Hamilton's 2018 pole position (1: 25.892) with a new lap record of the current Silverstone configuration. Bottas' time was a quick 1: 25.093.
Bottas beat his teammate Hamilton on the line by just 0.003 seconds. Charles Leclerc of Ferrari also managed to be just a few hundredths of a second, and will begin the third race on the grid.
My favorite part of this on-board video is the section in .gif above, the segment of Maggots, Becketts, Chapel Curve. I'm surprised that these cars have enough aerodynamic strength to negotiate that section of the track so quickly.
Interestingly, the return time of Bottas actually took place with only one truly fast sector. His sectors 1 and 3 were not even better personal moments, while only sector 2 was strong enough to be the best of all times to take the turn. These drivers only run on thin paper margins. It's something incredible in a way that turns out to be something exciting in qualifying, and usually incredibly boring during the race.
Source link