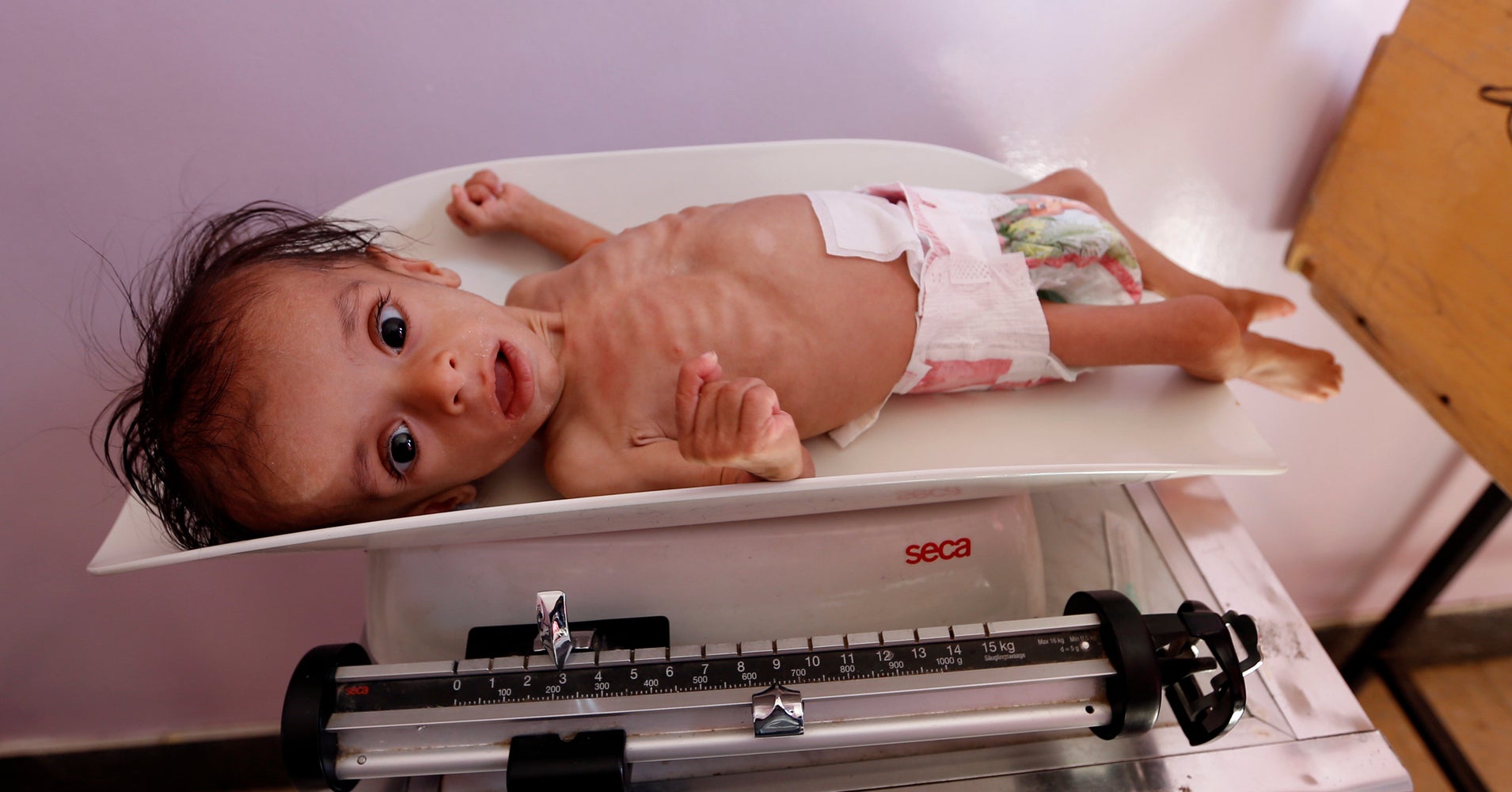 WASHINGTON – Saudi Arabia's de facto ruler, Crown Prince Muhammad bin Salman, secretly spent $ 450.3 million on a painting by Leonardo da Vinci last month, according to a Wall Street Journal report on Thursday based on government information from USA UU The Middle East figure in the art world.
The Journal noted that news about the Prince's purchase – the highest in a global art auction – damages his claim that it will impose more transparency on money accumulated by several members of the Saudi Royal Family expansion. It suggests a lot of hidden riches and, for a man whose supporters paint it as a populist excess.
But it also highlights the way in which the oil-rich monarchy continues to spend on luxuries while hitting neighbors Yemen, the poorest country in the Arab world.
Initiated by Mohammed as defense minister, Saudi-backed military intervention by the United States in Yemen has lasted more than two and a half years and has claimed thousands of civilian lives, many of them children, while causing some of the hunger and disease crises in the world.
The campaign led by Saudi Arabia has caused much more pain since November 4, with the tightening of the blockade on the entry of shipments to Yemen. That action was taken in response to a missile strike on Riyad launched by Yemeni rebel Huti aligned with Iran who are fighting, which according to Saudi officials was the result of Iranian arms transfers.
World leaders and humanitarian groups have urged the kingdom to ease restrictions so that food, fuel, medicines and other aids can enter, so far without result. President Donald Trump, a supporter of the Saudi leadership, joined the choir on Wednesday with a surprise statement calling for full access to aid "immediately."
"The escalation of last month has killed thousands and sentenced thousands more to die in the near future," Oxfam America said in a statement on Wednesday. "Millions will die in a historic famine and a public health crisis if President Trump's call is ignored."
Given the unprecedented suffering in Yemen, and the failure of countries like Saudi Arabia, the USA. UU., The United Arab Emirates and Iran to fully supply the nearly 21 million people who need it; the hundreds of millions of dollars of Saudi Arabia that were spent on the paint could perhaps have been better used. Here are some examples of the impact money could have had:
Each of those people in need could feed for more than 5 weeks. (Oxfam told HuffPost that it estimates that the cost of feeding a person in Yemen for a week is $ 4.)
Every family in need in Yemen could receive a sanitary kit that would help them protect themselves from the great outbreak of cholera , a disease transmitted by vicious water that was much less common before the outbreak of war. (A kit to help a family costs $ 23, said Oxfam, about 3.5 million families need it, so the total cost would be $ 80.5 million.)
$ 450,000 spent for a year on a project managed by the United Nations helped more than 12,800 people receive mattresses, blankets, gas stoves, buckets and emergency food rations. These provisions could be provided many times.
Saudi Arabia finances significant relief for Yemen, and its officials say it has accepted hundreds of Yemenis displaced by the fighting.
But experts say that peace is not in sight and that there is little sign of any serious conversation to end the conflict between the Houthi rebels and the international government supported by Saudi Arabia. Meanwhile, while the Saudi-led campaign continues to drop bombs and block access to the sea and airports, Yemen's desperation continues to grow.