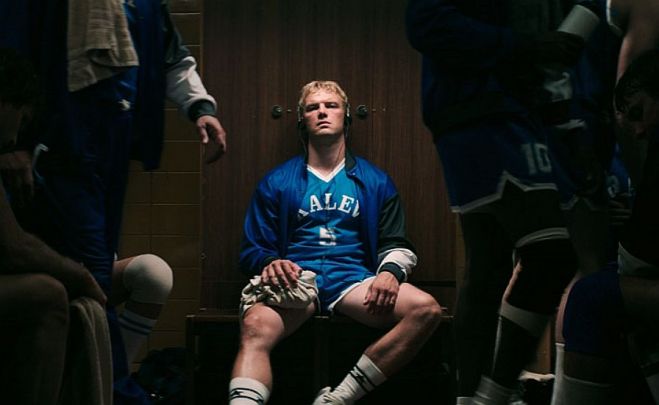 On Sunday, August 4, LTV1 will feature premieres of director Marek Berenta and Kristiana Luhayer's "Savages Understand: The Seventies. Brilliance and Posts" premiere. The film tells of the time when a new generation of rock musicians appeared in Latvia – Martins Brown, Ēriks Ķīģelis, Juris Kulakovs and others who inspiration from the 60th anniversary of world music.
As the authors of the film point out, the 70s of the last century marked the emergence of new the emergence of rock musicians in Latvia. At the time when the existing equipment was limited, censored and tried to put creative expressions into the frame of his own, at that time the new groups "Menuets", "Santa", "Strontium 70", "Livi", "Onions" and "Modo", stubbornly holding back to the time limits, set and developed the rocks of Latvia.
"Thanks to these groups, the words of the Latvian poets were written in melodies that gained wide resonance of the public. It was an opportunity to express themselves through the flowers through top-notch themes that did not really appeal to the party's functionaries, "says Marek Perent
In the documentary, eyewitnesses of the time and rock musicians of the time – Zigismund Lorenz, Pit Anderson, Valery Seiskis Saifudinov, Juris and Leon Sereans, Raimonds Bartaševičius, Imants Kalnins, Vladimirs Smirnovs, Vyacheslav Mitrohin, Martins Brauns , Janis Grodums, Igo and others – tells about the everyday life of musicians, how censorship has been tempered, how r echoed the audience and looked back several decades ago
Two songs from the group "Menuets" and "Onions" were restored in particular for this part of the trilogy with the help of brothers Jura and Leon Siedan in the 1970s.
"The Seventy Remembers Today in connection with the stagnation of the USSR economy, pomposas for the "out of the box" entertainment of the Communist Party elite, the beginnings of the hippies movement for flowers, the beginning of Imantine days, the flourishing and prohibition of the music festival "Liepāja Dzintars", the emigration of many Jewish musicians to the west, the emergence of a new genre, rokoper, , more strict group repertoire control and bans, while "allowing young people to lower steam", adds Christian Luhair
In the second trilogy, interviews with heroes feature unique archive materials, photographs, restoration of historical events and concert performances. The author of the film script is musicologist Daiga Mazkšište, directors: Christian Luhaer and Marek Peretz.
Source link