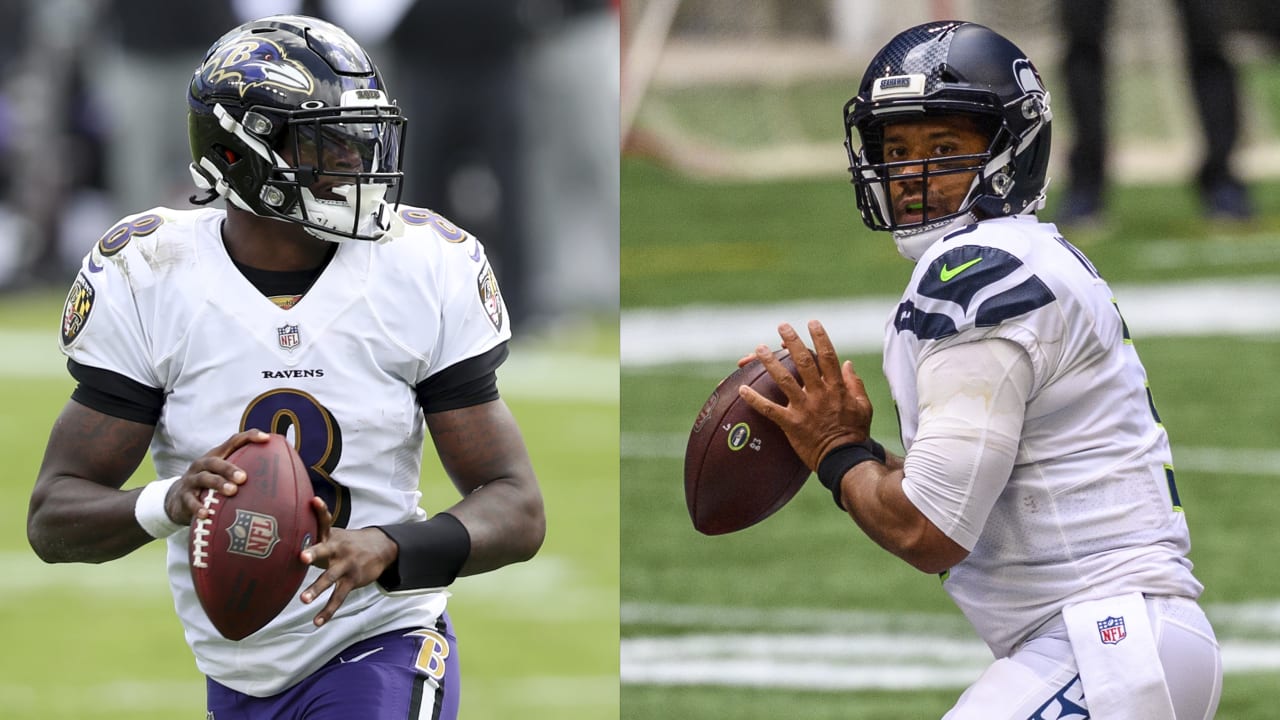 The first week of the 2020 season is in the books and the first NFL Player of the Week was unveiled.
Leading the list, nothing has changed for the Baltimore Ravens quarterback Lamar Jackson, As, AP AP Valuable Player picked up the AFC Offensive Player of the Week in Week 1 for the second straight year.
Jackson's accolades come with one of the league's other superstar quarterbacks, Russell Wilson Seattle Seahawks, taking home NFC Offensive Player of the Week honors.
Jackson was re-launched in honor five times last year, including sharing her with Wilson in Week 9.
Jackson is a Weekend's AFC offensive player after throwing for 275 yards and three touchdowns on 20 of 20 (25%) with no interceptions and a 151.2 rating over Baltimore's AOPS North-rival Browns 38-6. Won from It was Jackson's third career game with at least three passing scores and a rating of 150 or better, the highest for any QB in his first three seasons.