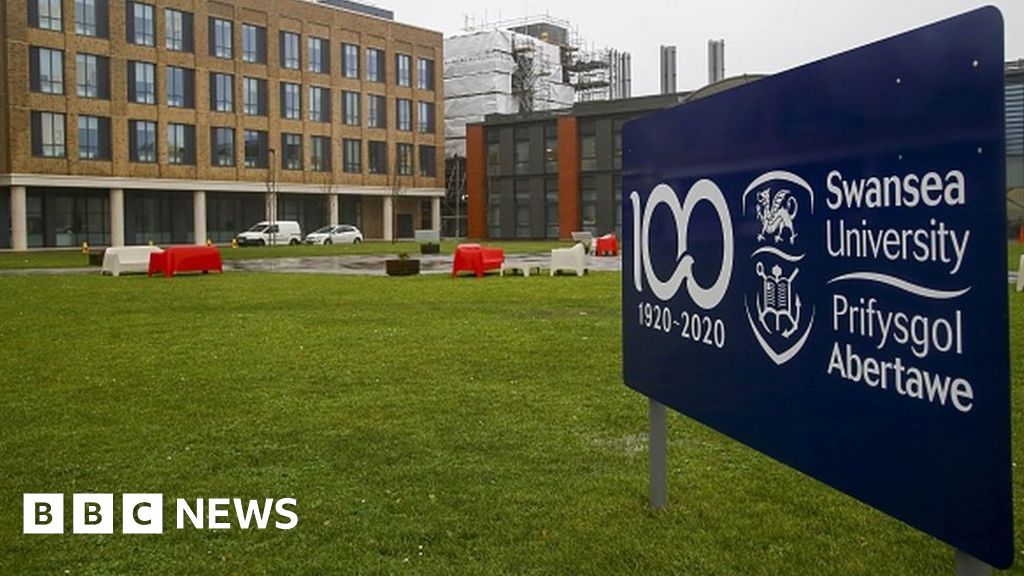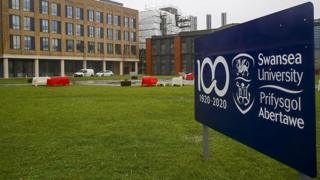 A man who went to a house party is believed to have had a coronavirus outbreak at a university.
The man went to the party on 12 September, leading to 32 positive cases of Kovid-19 at Swansea University.
Students have since been warned that they may be asked to leave their courses if they break Kovid's rules.
The university said that the person behind the outbreak was not a student of Swansea and had no case inside the hall or on campus.
So far, six students have been warned over regulation violations.
'cooped up'
Swansea University Registrar and Chief Operating Officer Andrew Rhodes said: "What we have seen on coronoviruses is that almost all cases occur before the students' main arrival.
" Cases are coming out from the same party.
"An infected person who came from outside the area caused the transmission of the virus."
He reminded the students that they could not gather or party with people outside their home or flat bubble.
"There are some students who have enjoyed themselves more than they have done," he said.
Mr Rhodes said even more issues had come up when the students first arrived, as "they had been prepared for six months".
But he stressed that its outbreak was not as bad as it is seen in other universities such as Manchester and Glasgow.
"Our students are not locked in their rooms; they are free to roam," he said.
"The Board of Health feels that we are taking all the right steps that we can.
"We spent £ 250,000 on an outdoor facility so that students could socialize in a distorted way.
"A lot of universities have not provided a social space for students – we have created two large outdoor areas so that students can have social space.
"All our facilities are still open, our libraries are open, people are in the hall and free to roam the campus."