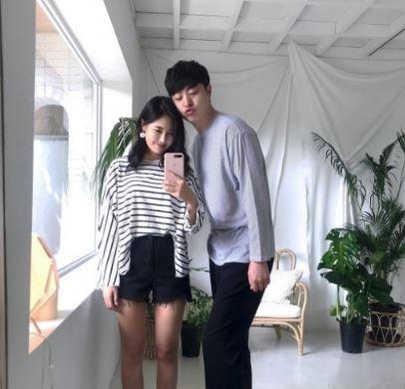 Input 2018.08.01 15:42
Yoo Sang-moo (38), a comedian who is suffering from colon cancer, is married to Kim Yeon-ji (32)
According to co-stars of Yoo Sang-moo, Yoo Sang-moo and Kim Yeon-ji will have their wedding ceremony at the Conrad Hotel in Yeouido, Seoul on October 28.
After the digital single work together in 2014, two people who developed into a lover last year become a formal couple in about one year of public love.
It was announced in April that the two men are going to get married. At the time, Yoo Sang-moo said in a press release, "Yoo Sang-moo has promised to marry her lover, Kim Yeon-ji, at the end of the marriage ceremony." As soon as they finish the meeting, they will select a meaningful place to hold their immediate family members and close acquaintances, "He said.
by Yu Sang-moo revealing his devotion to Kim Yeon-ji last November. The fact that two of the people were devoted to the social media in November of last year when Yoo Sang-moo took a photo with Kim Yeon- It was known to the world. Yoo Sang-moo was diagnosed with colorectal cancer in April of that year and received chemotherapy. Yoo Sang-moo expressed her gratitude to Kim Yeon-ji, who helped her life with a photo by saying, "Thank you, I've had a lot of hardships for the rest of my life."
Yoo Sang-moo made his debut as a comedian in the 19th KBS BBS in 2004, and acted as 'Ongdamsam' with Yoo Se-yoon and Jang Dong-min at KBS 'Gag Concert'. Since then, TVN 'comedy big league' and broadened the scope of activities.
Kim Yeon-ji co-wrote and composed Yoo Sang-moo's digital single 'Melted Love,' 'How Much,' and 'Wrong'.


Source link