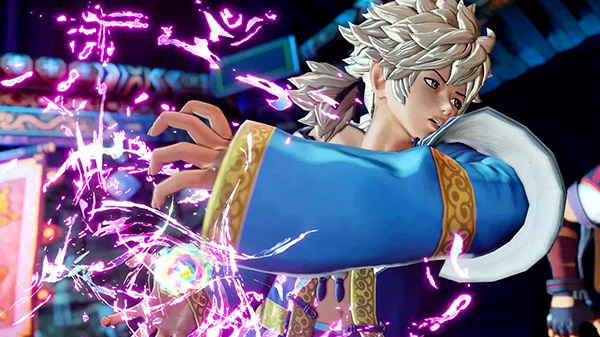 SNK has released a new trailer and screenshot King of Fighters XV Introducing the playful character Meitenkun (voiced by Seira Ryu).
If you missed last week, watch the Shun'ei trailer here.
King of Fighters XV 2021 is out for undisclosed platforms. Read more about the game here. More information will be announced next week.
Watch the trailer below. See screenshot in gallery.
Comment Policy
Comments on Gematsu are welcome and encouraging. However, we ask that you follow a simple set of guidelines:
Read full article Before commenting.
Stay on topic.
No drive-by comments, Including trolling, baiting, or rubbish-posting.
Don't know when to comment. If you don't care about a topic, you don't need to comment.
No objectionable comments. This includes abusive, threatening, obscene, misleading or abusive content / language, as well as general harassment and personal attacks.
No port-begging.
No consolation war.
Use spoiler tag When posting spoiler or NSFW (non-nude-only) content. for example: <स्पॉइलर> Woe is Lemon. State the content of content outside the spoiler tag.
Be respectful to other commentators. You don't have to agree with each other, but argue politely. If you find that a commentator is not following this simple etiquette, do not continue the conversation – just report it.
Gematsu reserves the right to edit or delete any comment without notice. This comment policy is subject to change at any time.