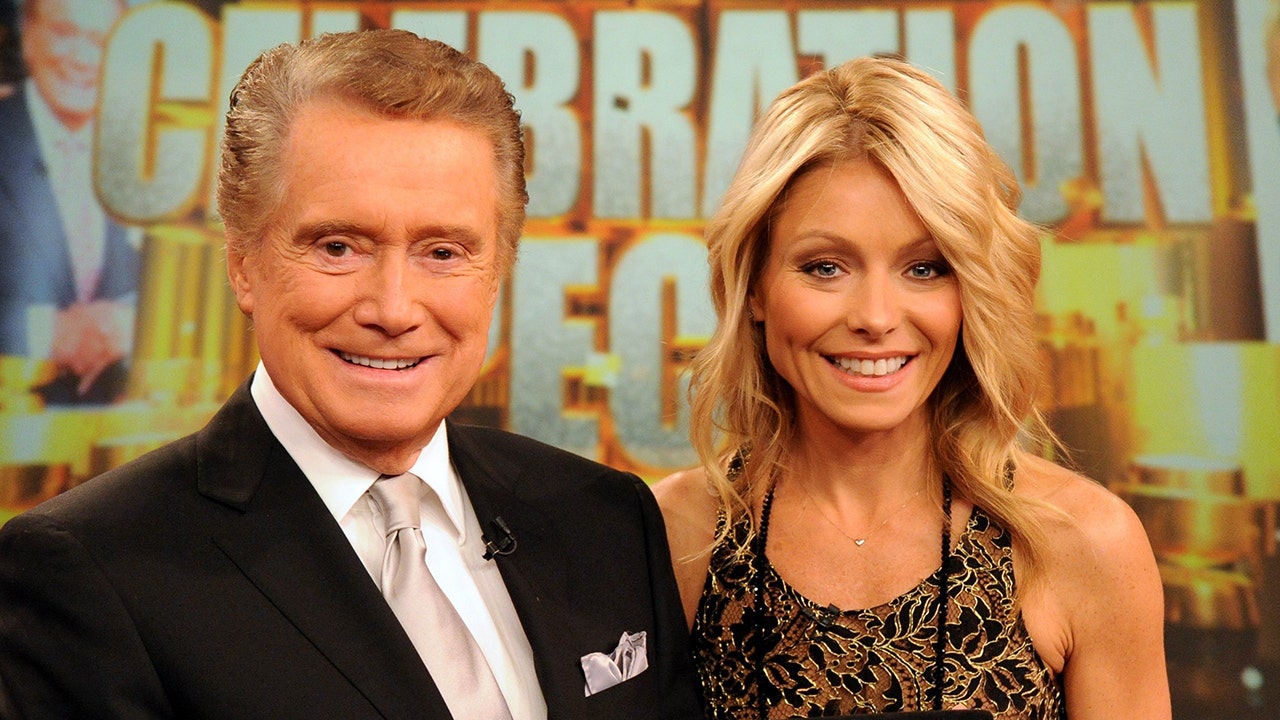 Kelly Ripa is working on her time with the late Regis Philbin.
The actress hosted "Live! With Kelly and Regis" – now "Live with Kelly and Ryan" – Filin has hosted television for decades since 2001-2011.
The late TV icon, in a preview from ABC's upcoming special of 49, opened up about working with the legend.
Kelly Ripa has released 'On behalf of Palestine', which goes as follows: 'That was the last class act'
The former soap star said, "I think my biggest takeaway of 11 years, which I shared with her, was that you have to be yourself." "You can't be a person on camera and a different person once the light goes off or the viewer goes away."
He said: "You have to be who you are."
Likewise, the Day Time Emmy winner stated that Philbin's "talent was fully in itself and making everyone else the star of the show."
"I think his love of people will also be his legacy."
The region of Palestine, according to the state of the rebound
Upon hearing the news of Filpin's death, Ripa also revealed her thoughts.
"It was at this moment – and my daughter crystallized it for me – that Lola said: 'It would be a mistake. It can't be right," she said. "And there was a moment where I had the unbelievable hope that it somehow misrepresented."
Ripa also reported that after hearing the sad news, her thoughts went to Philbin's daughters Joanna and JJ, his wife Joy and Kathy Lee Gifford, who had hosted with Philbyn before stepping into Ripa.
It was not just the actress, who was close to Philbin, but also her children, who Philbin once babysat, as captured in the camera on the clip, which made Ripa feel "particularly emotional".
"There's a moment where Regis is brushing Lola's teeth and he's staring at her, and she tells him: 'You're too young [woman], "" she remembers. "That's the way she spoke to him very sweetly."
Click here to get the Fox News app
The special, "Regis Philbin: The Morning Maestro", was scheduled to air on ABC on Tuesday nights at 8 pm ET.