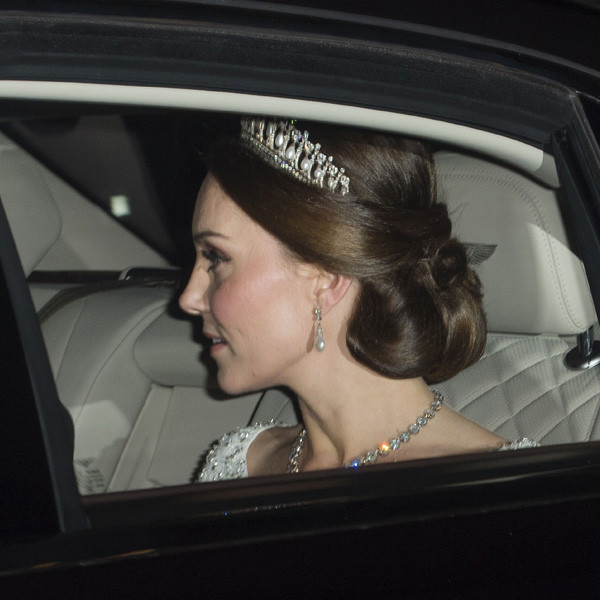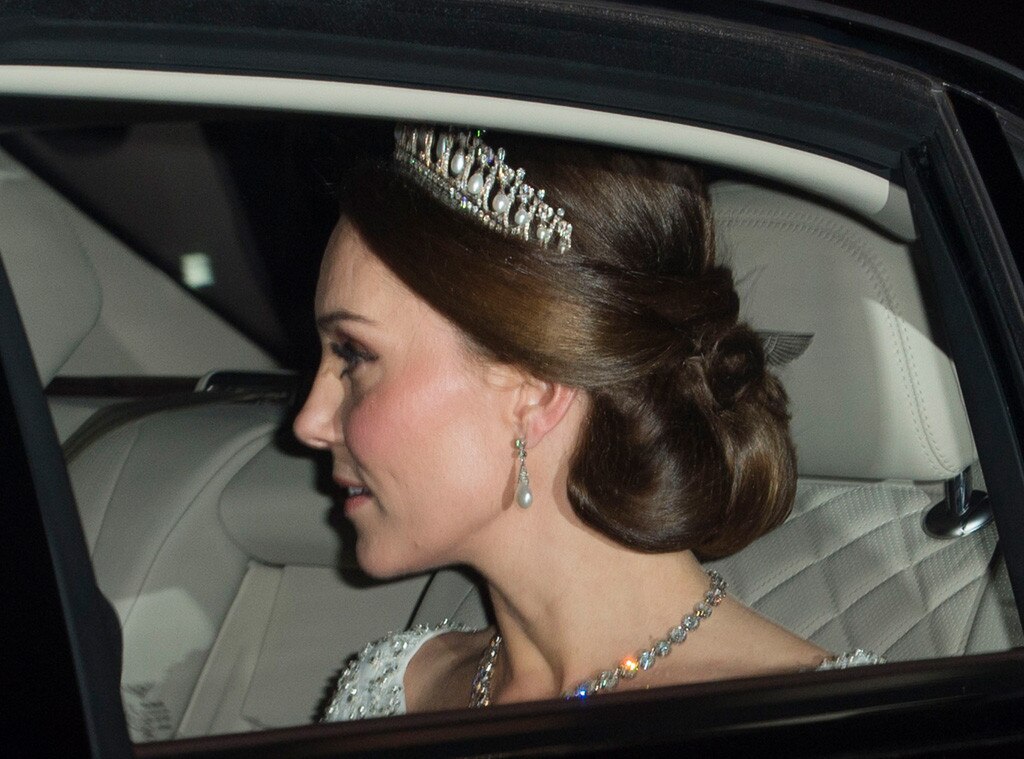 Mark Cuthbert / UK Press through Getty Images
Kate Middleton paid homage to Princess Diana on Tuesday night.
The Duchess of Cambridge was photographed using the Cambridge lover's tiara, a piece loved by her husband The late mother of Prince William while attending The diplomatic reception of Queen Elizabeth II at Buckingham Palace. Kate, who is currently expecting her third child, was seen arriving with her husband at the royal event in London on Tuesday night.
In the image above, you can see Kate with her hair in a magnificent up-do style, with the beautiful tiara on her head.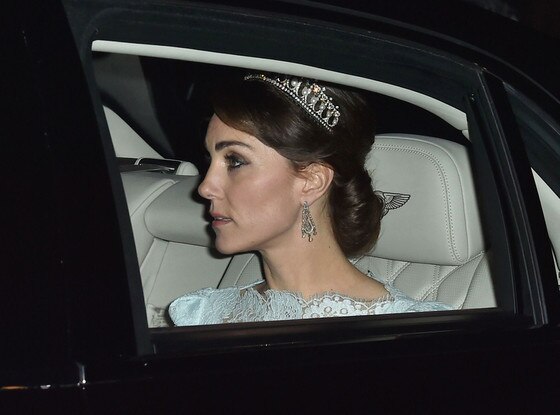 Tim Rooke / REX Shutterstock [19659008] This is the third year that Kate puts on the tiara for the event. She was photographed dressing him at the Diplomatic Receptions 2016 and 2015.
The tiara was given to Princess Diana by Queen Elizabeth II in 1981 on her wedding day to Prince Charles . When Middleton used the piece in 2015, it was the first time someone wore the tiara since Diana's death in 1997.
Around 1913-1914, the crown was commissioned by [Queen Mary] . When Maria died in 1953, the tiara passed to Queen Elizabeth II, who kept it until she gave it to Diana in 1981.
Source link