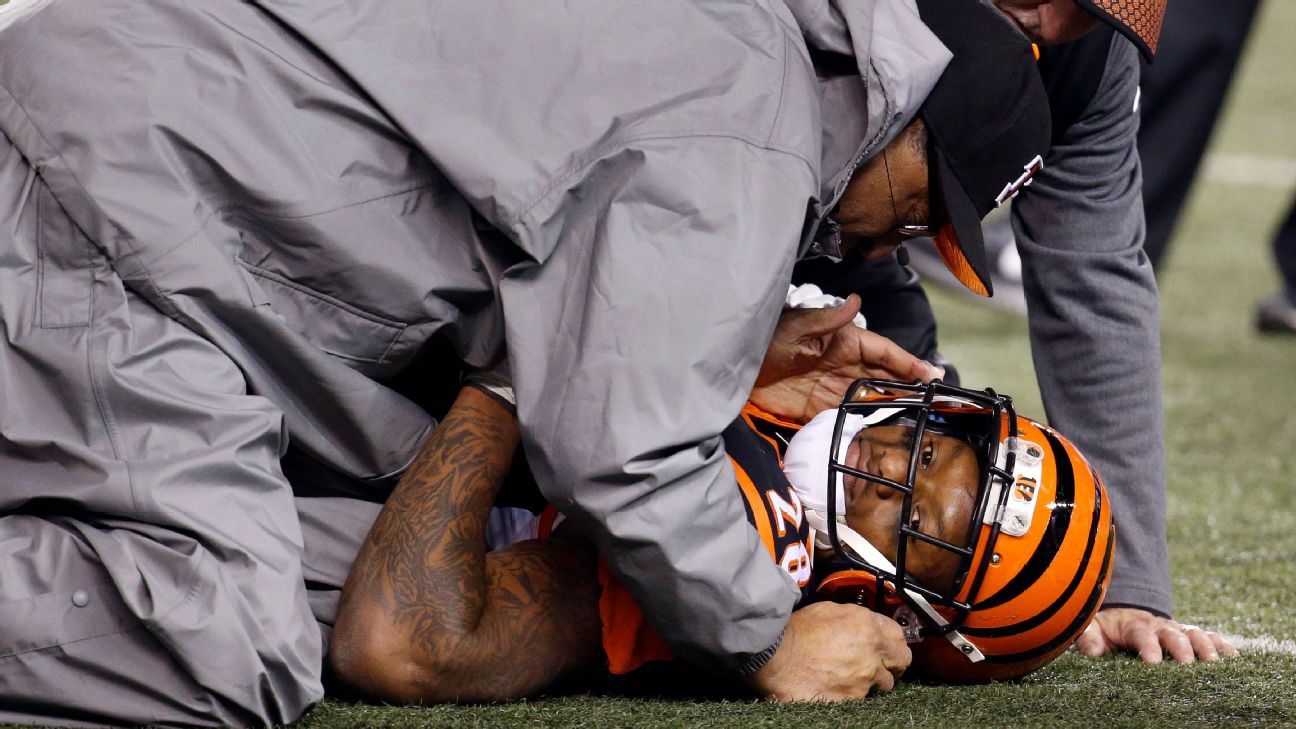 [ad_1]
CINCINNATI – Bengals LB Vontaze Burfict was taken off the field on a board at the end of the game after a helmet-helmet hit by Steelers wide receiver JuJu Smith-Schuster.
Burfict, who will not return, was laid out of the locker room, before the medical staff of the Bengals, at the urging of Burfict, removed the straps from the board. Burfict then stood up and entered the locker room with his own power.
Burfict had left the field with an apparent injury to his left elbow at the beginning of the fourth quarter.
Burfict is the second player who had to be loaded on a board and transported; before, Steelers linebacker Ryan Shazier was taken and sent to a hospital.
Bengals running back Joe Mixon will not return to Monday night's game against the Pittsburgh Steelers after being ejected with a concussion
from Steelers linebacker Vince Williams and went to the turf . He stood there motionless while the athletic trainers talked to him, before his partner Andre Smith helped him. Mixon walked to the sideline and was taken to the medical tent, then went to the locker room to undergo a concussion test.
Mixon had seven carries for 34 yards before he was called out.
The Bengals also lost cornerback Adam Jones for a groin injury.
[ad_2]
Source link