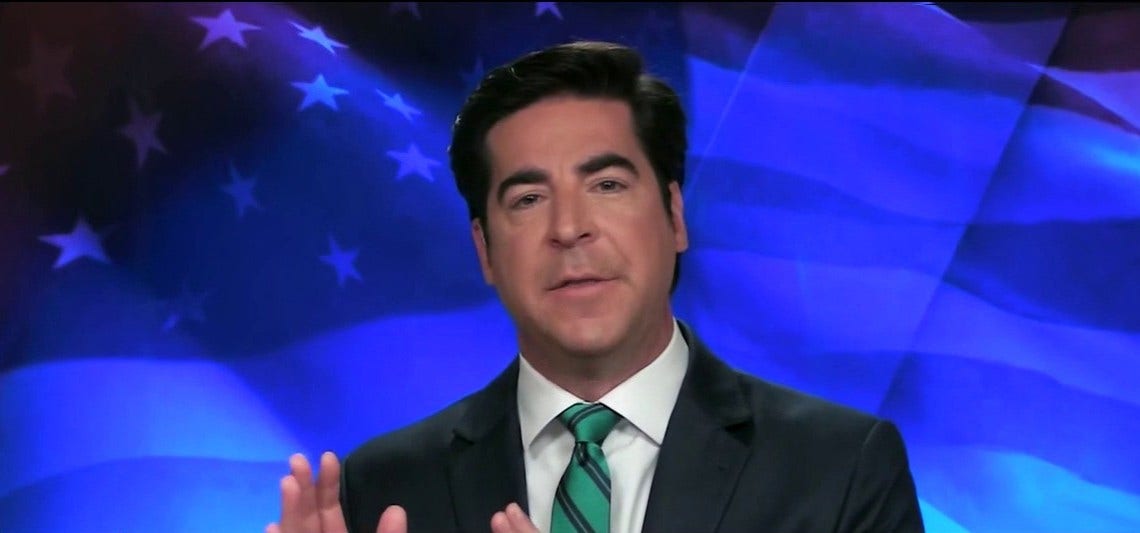 "The Five" co-host Jesse Watters argued Monday that the New York Times report that Russia offered rewards from Taliban-linked militants for killing US troops in Afghanistan is "just another lie" in a larger effort. for taking down President Trump.
"At least things are back to normal," Watters joked. "Trump is being accused of being a Russian agent. I think things are starting to look the way they used to."
MCENANY: PELOSI 'GAMING POLICY' WITH 'FALSE' REPORTS ON RUSSIAN RETURNS FOR UNITED STATES TROOPS
A senior US official told Fox News that the National Security Council recently met to present a "menu of responses" to Russian action in Afghanistan. However, the president was not informed on the matter. Military sources also tell Fox News that Russia has been trying to harm American interests in Afghanistan for some time, as have Iran and Pakistan.
On Monday night, a White House official said Trump received intelligence on the intelligence behind the Russian rewards reports on US troops in Afghanistan and said the meeting took place "after the NY Times reported on intelligence. not verified. " The Times report was released on Friday.
"When you have some kind of enemy in the intelligence community that takes a piece of raw, unverified intelligence that no one has accepted as true and then leaks it to a New York Times reporter and then spins it around and lies about the fact that the president has been informed to appear weak against Russia or the fact that Russia has something on him … create this Russian cloud around the president, "Watters explained.
CLICK HERE FOR THE FOX NEWS APP
The "Watters' World" host added that the claim will also compel Trump to keep US troops in Afghanistan to save face.
"The Russians want the United States to remain tied in Afghanistan," he said. "There are many people … arms contractors, many ideologues. There are many people in the foreign policy community, they want us in Afghanistan."
Jennifer Griffin and Kristin Fisher of Fox News contributed to this report.