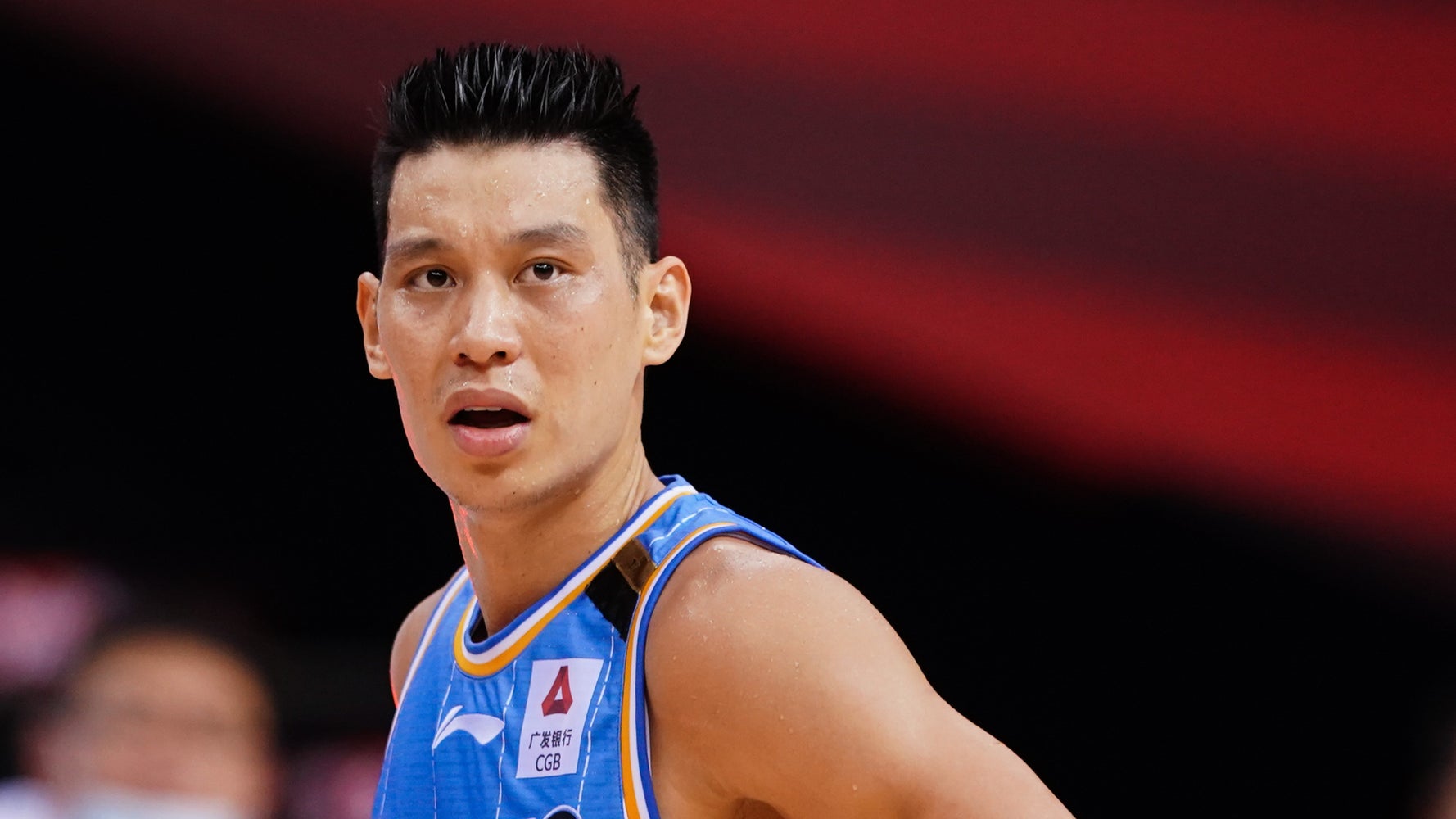 A day after basketball officials launched an investigation into guard Jeremy Lin's complaint that he was being called "coronavirus" on the court, Lin said he did not "name or shame" the individual.
"I know this will disappoint some of you, but I'm not naming or shaming anyone," he said. wrote on Twitter on Saturday.
"What good is it in this situation for someone to be shot down? It doesn't make my community safer or solve any of our long-term problems with racism, "added Lin, who currently plays for the Santa Cruz Warriors in the NBA's G League.
Lin revealed it was called a "coronavirus" in a Facebook post Thursday when he complained about the growing attacks on the Asian-American community in the wake of former President Donald Trump scapegoating China for COVID-19. Trump has repeatedly used the racist term "Kung Flu" to refer to the pandemic.
Lin last year criticized Trump's "anti-Chinese message" for fueling "more hatred of Asians."
The basketball player on Thursday noted the mockery of the coronavirus while speaking of his own experiences with discrimination. He said that when dealing with discrimination playing at Harvard University, assistant coach Kenny Blakeney "spoke to me about it" by sharing his own experiences as a black man.
A better strategy than what he called "naming or shaming" racists is to "listen to the voices that are teaching us to be anti-racist with ALL people," Lin wrote in his tweet. "Hear the stories of others, broaden your perspective. I think this generation may be different. But we will need empathy and solidarity to get there ".
Lin did not offer details about the "coronavirus" insult in his Facebook post; only that it had happened "on the court." He has been playing in the Orlando, Florida bubble for his team.
Golden State Warriors coach Steve Kerr said Friday that he would like the NBA to investigate Lin's complaint. He called Lin's Facebook post is "really powerful."
"I applaud Jeremy for his words and I echo his sentiments regarding racism against the Asian American community," he added.
Lin broke barriers when he joined the Golden State Warriors in the 2010-11 season as the first American-born NBA player of Chinese or Taiwanese descent, according to ESPN.
The Stop Asian American and Pacific Islander Hate reporting center documented more than 2,800 hate incidents in the US from March 19 to December 31, 2020.
Calling all HuffPost superfans!
Sign up for membership to become a founding member and help shape the next chapter of HuffPost