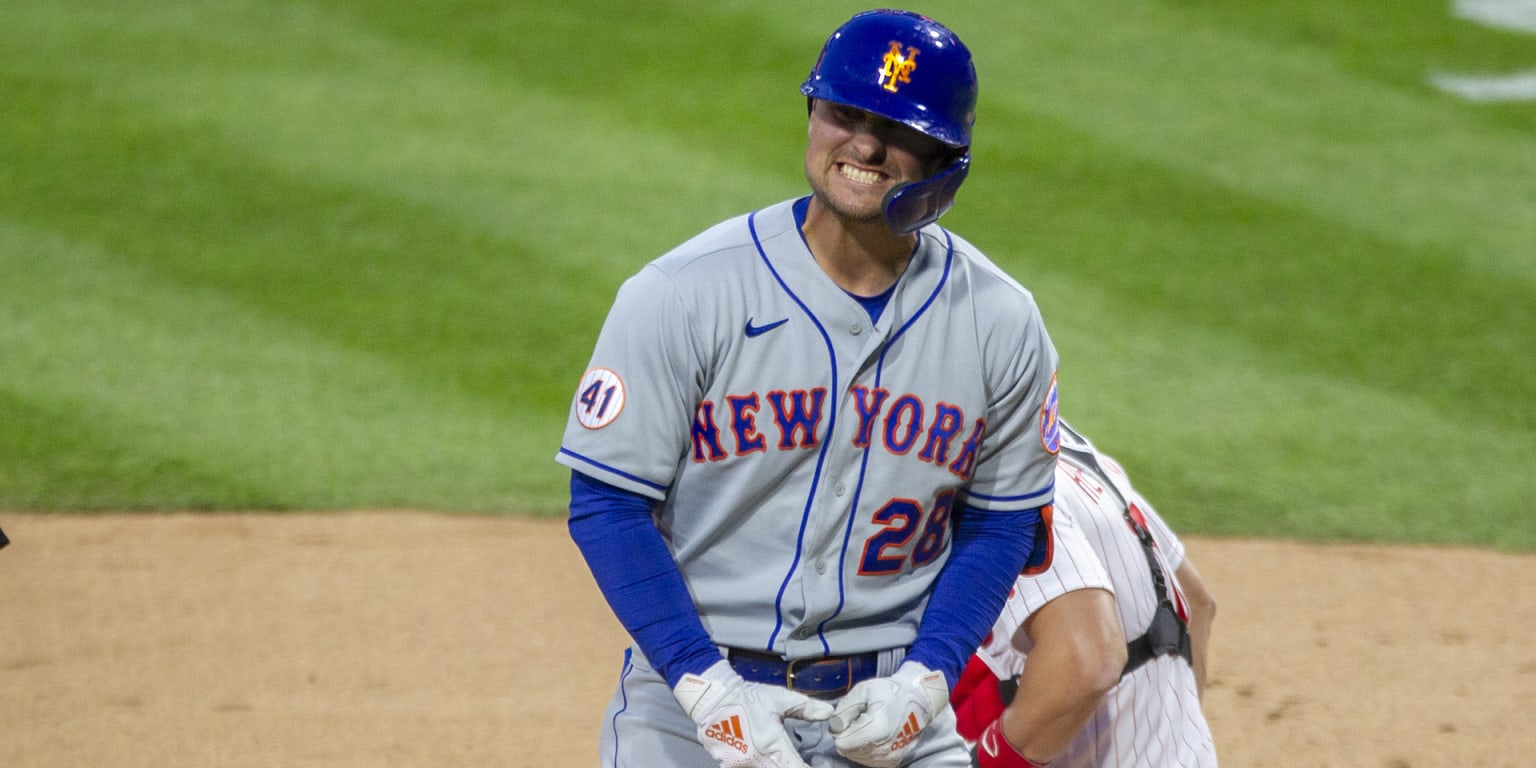 PHILADELPHIA – Mets third baseman JD Davis left Tuesday's game against the Phillies after being hit on the left hand by a Chase Anderson fastball, but the Mets are hopeful he avoided the worst. An in-game X-ray came back negative, leading to an initial diagnosis of concussion.
Still, the Mets are wary of a possible small fracture that wouldn't show up on an X-ray. They plan to send Davis for additional testing on Wednesday, at which point they will receive a clearer picture of his condition.
"This is good news for the first X-ray," manager Luis Rojas said Tuesday night. "We will reevaluate it tomorrow."
Davis was hitting in the second inning when Anderson's 91 mph pitch sailed high and in, hitting him square in the left hand. He appeared to be in significant pain and left after a brief conversation with head coach Brian Chicklo. Luis Guillorme replaced Davis.
"You hate to see the guys you go to war with get beaten up like this," said his teammate Dominic Smith. "Something up and in, it's just difficult. It is a strange place, the hand, many injuries can occur. So many bad things can happen. It's something you don't want to see, something that I hope isn't a big deal from, and something that he can recover from. "
A standout player for the Mets two years ago, Davis spent this spring trying to prove that his offensive and defensive struggles in 2020 are a thing of the past. The Mets named him their everyday third baseman during spring training and started him at third base in each of the first two games of the season. Davis was 1-for-3 with a walk and a run scored in Game 1, before being hit in his first plate appearance the next day.