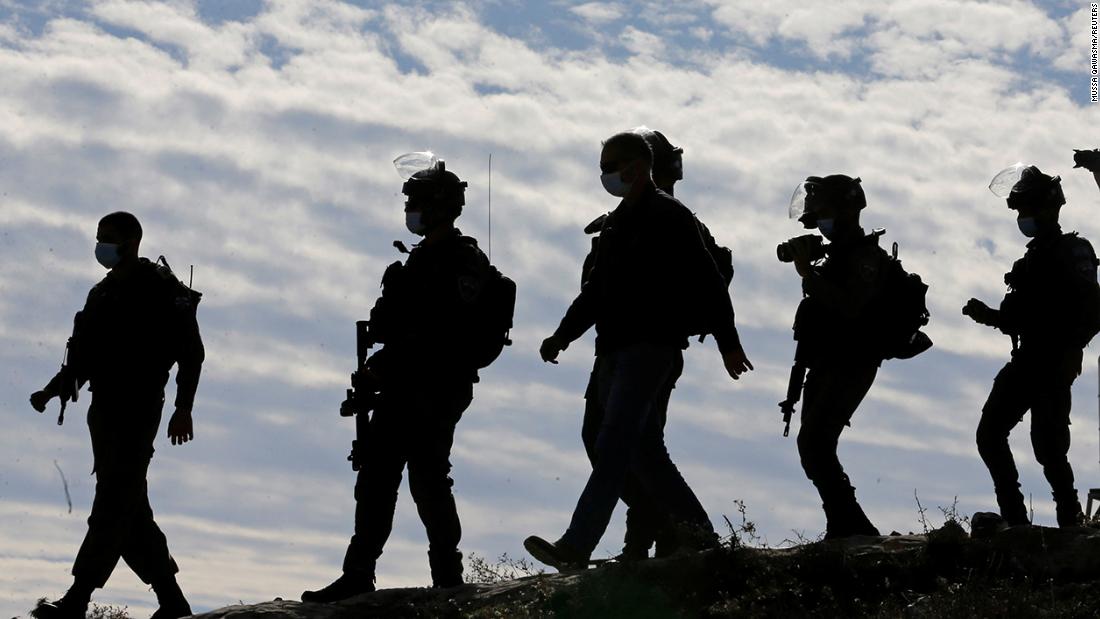 Video of the incident, which took place on Friday near Hebron, south of the West Bank, shows 24-year-old Aaron Abu Aram, along with three other men, attempting to hold onto the generator while Israeli soldiers want to take it away Huh.
The quarrel continues until, off-camera, a single gunshot sound is heard, followed by screaming, Abu Aram appears on the ground before the camera shakes.
The video has been widely disseminated in Israeli human rights organizations and in Israeli and Palestinian media.
"The troops were involved in a routine operation to seize and evacuate an illegal building in the village of At-Tuwani," the Israel Defense Forces (IDF) said in a statement. The Israeli military routinely evacuates and demolishes Palestinian homes in Palestinian territories that are built without permission from Israeli authorities.
The statement said the military was aware of reports that were injured by live fire during a Palestinian operation and were conducting an investigation.
The military statement also stated that the operation was carried out by about 150 Palestinians in the event of stone-throwing, although this cannot be seen in the two-and-a-half-minute video of the incident aired on social media.
The head of the local village committee, Mohammed Ribeye, told CNN that Abu Aram's own family home was demolished a month ago and that he wanted to protect his neighbors' property when he moved to evacuate the IDF's house during Friday's action Was trying
"Aaron was trying to help his neighbors get his generator back when he got a bullet on the back of his neck," Riebe said.
A statement from the hospital in Hebron where Abu Aram is being treated said that he was shot in the neck, causing damage to his nerves and spine and paralyzing him in all four limbs. The hospital said it was possible to breathe through the ventilator itself.
.