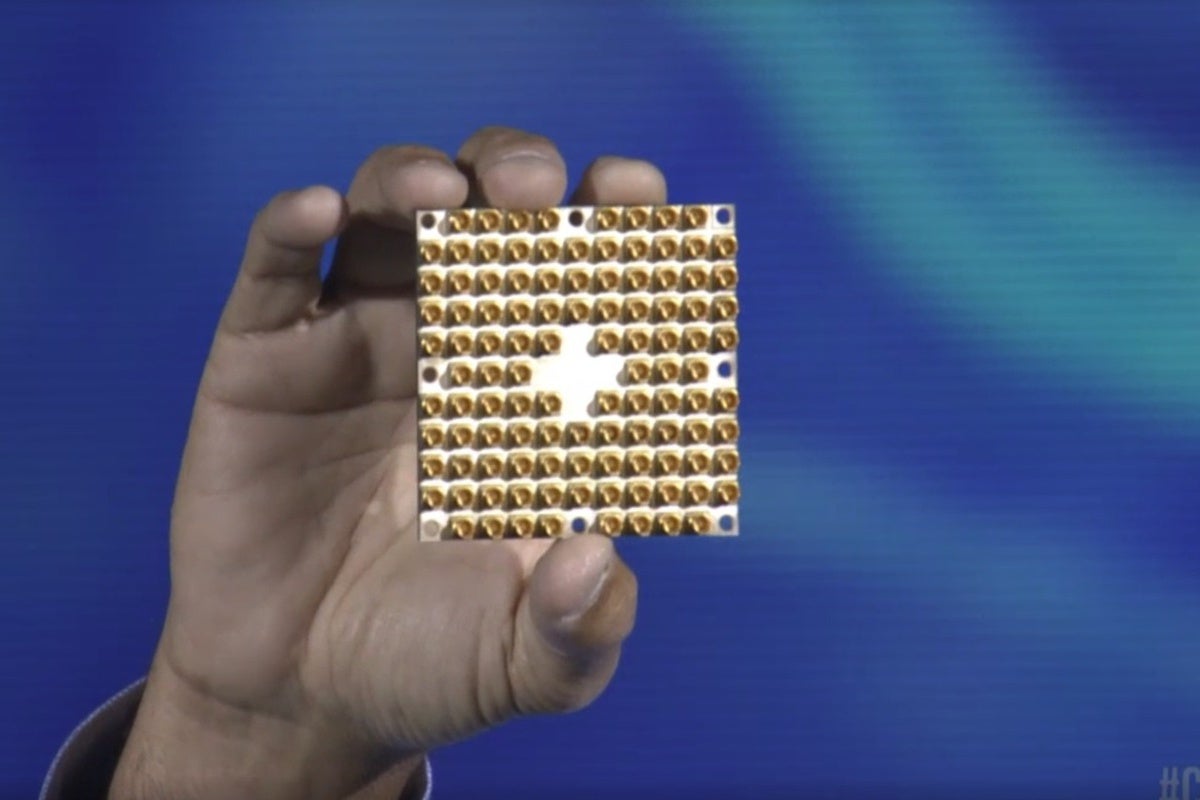 Intel's presentation at CES on Monday night contrasted the skilfully produced showcase of the company's new initiatives – which culminated in the introduction of a 49-qubit chip for quantum computing – with the harsh realities brought about by the Meltdown and Specter vulnerabilities.
Although Meltdown and Specter are industry issues that affect chip companies such as ARM and Intel, as well as operating system vendors, browser vendors and cloud computing companies, Intel has been the face of the problem. Chief Executive Brian Krzanich reiterated that, to his knowledge, the company had not seen any data loss as a result of the vulnerabilities.
Krzanich assured the audience that Intel was committed to addressing the vulnerabilities of Meltdown and Specter. "Security is the number one job for Intel and our industry," he said.
It seems that Intel is taking it seriously. The Oregonian reported that Intel formed a new group, called Intel Product Assurance and Security, designed to block the company's processors. The group will be headed by Leslie Culbertson, former director of its financial organization. It will also include Steve Smith, vice president of Intel and general manager of his engineering group. It was Smith who explained the vulnerabilities of Meltdown and Specter to investors last week. Coincidentally, Smith was also the Pentium manager who explained Intel's FDIV error to reporters 24 years ago.