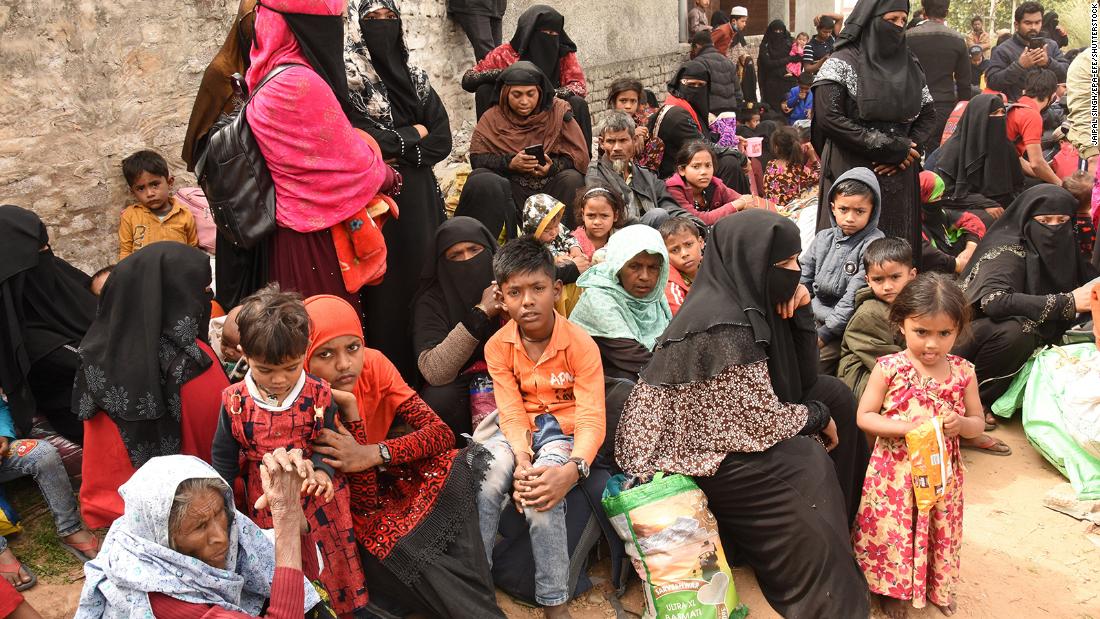 Dozens of Rohingya, a Muslim minority population, are now in a makeshift detention center in Jammu's Hira Nagar prison. They were identified after local authorities conducted biometric and other tests on hundreds of people to verify their identities.
"The campaign is part of an exercise to track foreigners living in Jammu without valid documents," said one of the two officials, who declined to be named because he is not authorized to speak to the media.
"We have started the process of deporting these refugees," added the official.
In 2019, the Indian government divided the former state of Jammu and Kashmir into two union territories, revoking its previous limited autonomy and increasing New Delhi's control over the Muslim-majority region.
The Hindu nationalist government of Prime Minister Narendra Modi views the Rohingya as illegal immigrants and a security risk, and has ordered that thousands of them living in scattered settlements be identified and deported.
The Myanmar military has been accused of committing atrocities, including mass murder and rape against the Muslim minority population, forcing nearly a million people to flee. Most now live in ramshackle refugee camps on the border with Bangladesh. The UN has recommended that senior military officers face charges of genocide.
Myanmar denies the genocide allegations and says the army was waging a legitimate counterinsurgency campaign.
India is home to one of the largest concentrations of Rohingya outside of Bangladesh. The country's Rohingya have said conditions are not conducive for them to return to Myanmar after fleeing violence and persecution over the years.
But India has rejected the United Nations' position that deporting the Rohingya violates the international legal principle of refoulement: sending refugees back to a place where they are in danger.
The Indian government has also argued that India is not a signatory to the UN Convention relating to the Status of Refugees, nor to the Protocol relating to the Status of Refugees. A total of 148 countries are signatories to one of these two legal agreements that describe the rights of refugees and are intended to protect them.
Rohingya living in Jammu said they were concerned about the weekend arrests and the threat of deportation.
"We will return when peace returns to our country," said Sufeera, 28. She said her uncle and brother had been sent to the detention center, leaving her alone with her children.
Another refugee, Sadiq, 48, said that members of his family had also been detained. "We have been told that we will be deported," he said. "They took mother and father … Who will take care of them?"
This comes as Myanmar sinks deeper and deeper into crisis. The military junta, which took power on February 1, has occupied hospitals and carried out violent raids to consolidate its control of the country. Meanwhile, massive protests against the coup and the military regime have continued for weeks. More than 54 people have died in the crackdown on the protests, including many teenagers and young people, according to the UN.