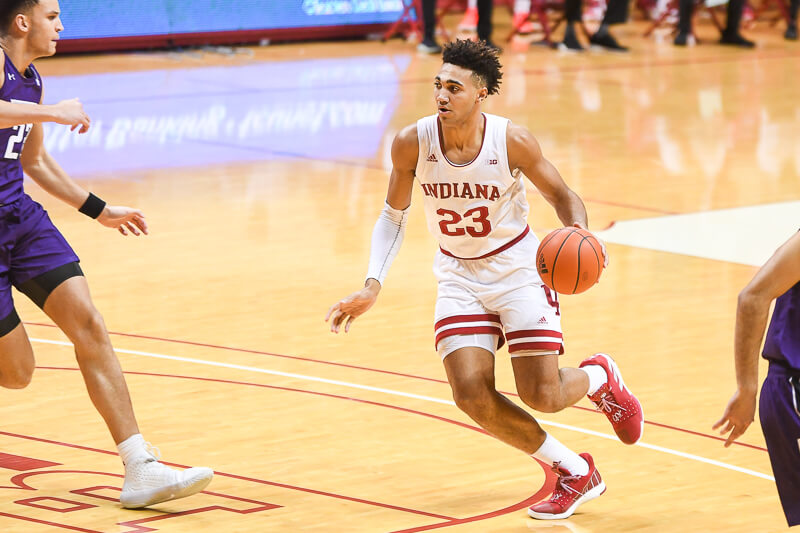 Quick thoughts on 74-67 loss to Northwestern:
How did this happen: It was a nightmare for Indiana on Wednesday night in the assembly hall. Northwestern, convinced of its stormy victory Sunday at home over Michigan State, was a sharp offensive and Indiana faced little resistance. By the 5:31 mark of the first half, the Wildcats led 33–18. With no home crowd to deliver energy, Indiana looked like a team on the ropes. Trayce Jackson-Davis gave Indiana a late lead in the first half and by halftime Indiana closed the gap to nine with a margin of 37-28. Northwestern could not stop turning it over to start the second half. By the 12:51 mark, Indiana tied the game at 47. But as Indiana gained a four-point lead at 54-50, Northwestern took a five-point lead with a score of 9–0. Miller Cope improved the margin to 62-54 on eight with 5:32 to play, but the Hooyers returned to get within two after a Trey Jackson-Davis dunk and an Armaan Franklin 3-pointer . The Hoosiers would meet within two other times, but Chase Audidz hit a number of hard shots to land the Wildcats in their second Big Ten win.
Standout artist: Jackson-Davis was once again IU's best player with nine rebounds in 22 points and 36 minutes. However, he struggled several times with Northwestern's dual teams and made five changes.
Statistic that stands out: Indiana's defense was 67.7 percent on 2S as Northwestern inside the 3-point line and became the first team to score more than one point (1.11) this season against the Hoosiers.
Final iu personal stats:
Ultimate speed free stats:
Filed for: Northwestern Wildcats