The IDF reportedly attacked the T-4 military airfield in the Syrian province of Homs on Sunday night, activating the Syrian air defenses, according to the Syrian news agency SANA.

Syrian media also reported that air defense systems belonging to President Bashar Assad's army managed to thwart "aggressive" activities that focused on a base in Homs.

According to the satellite channel Al Mayadeen, affiliated with Hezbollah, "the defense systems managed to shoot down some missiles."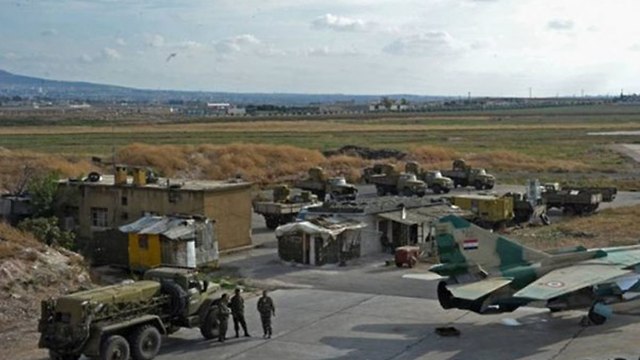 T-4 Aerodrome
The Al Jazeera news network reported that between four and five missiles impacted inside the base and that the damage was caused.
The Syrian Observatory for Human Rights reported that the attack was directed against "the Iranian forces and the pro-Assad militias" and that "there are likely fatalities."
Israel has not commented on the attack.
The report comes two days after the IDF attacked a Syrian military post
after a mortar shell was fired from there to Israel. The projectile landed in the buffer zone east of the border fence between the two countries.
In April, the T-4 air base, which is used by pro-Iranian militias, was attacked in an attack that was originally attributed to the United States, an accusation that Washington strongly denied.
The goal,
according to a report by The Wall Street Journal, it contained an advanced Iranian air defense system that was recently installed.
The report, published shortly after the attack, says that new information was provided by intelligence officials and attests to the fact that the Trump administration "is working with Israel to neutralize Tehran's growing influence in the Middle East."
Israel was blamed for carrying out the attack after the American denial of responsibility.
.


Source link