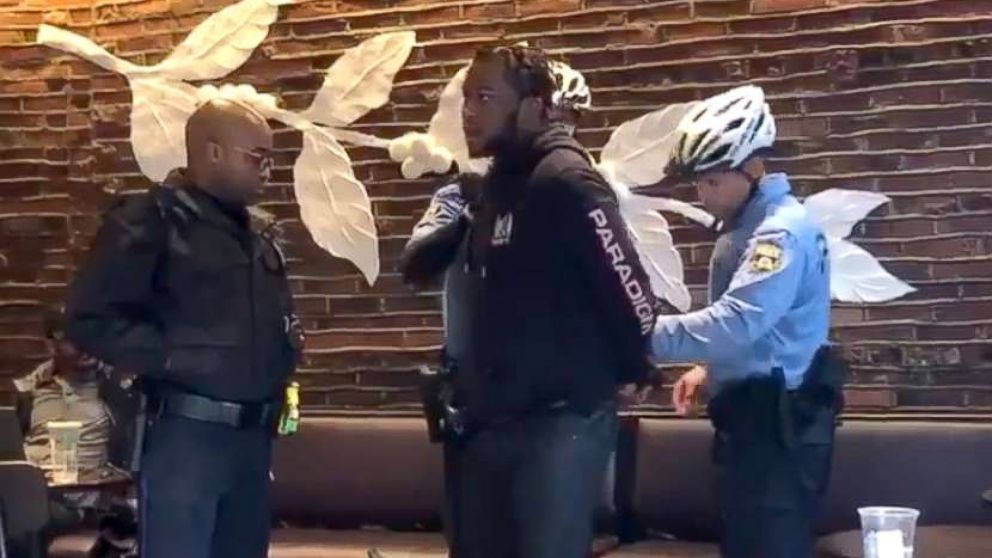 Two black men were handcuffed and paraded through the door of a Philadelphia Starbucks for allegedly refusing to leave when staff and police asked them about an incident captured in a video that went viral and prompted the CEO of the coffee company said the "reprehensible result" should never have happened.
The video, published by Melissa DePino, took place around 4:30 p.m. Thursday inside a Starbucks on Spruce Street near South 18th Street.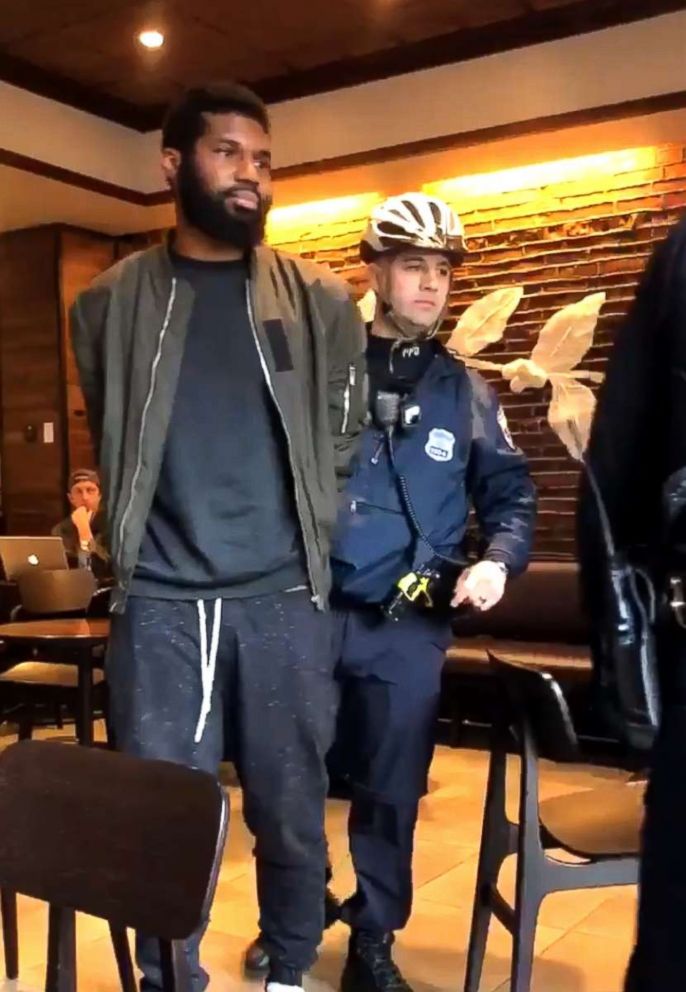 Images of DePino were they returned viral immediately on Twitter, accumulating more than 4 million visits.
@Starbucks They called the police because these men had not asked for anything. They were waiting for a friend to appear, which they did while being taken out in handcuffs for doing nothing. All the other whites wonder why it has never happened to us when we do the same. pic.twitter.com/0U4Pzs55Ci

– Melissa DePino (@missydepino) April 12, 2018
Starbuck CEO Kevin Johnson issued a statement apologizing to the two men on behalf of the company and saying that he hopes to meet with them to "offer an apology face to face."
"The video filmed by customers is very difficult to observe and the actions on it are not representative of our Starbucks mission and values," Johnson said in his statement published Saturday night. "Creating an environment that is safe and welcoming to everyone is paramount to all stores." Sadly, our practices and training led to a bad result: the basis for the call to the Philadelphia Police Department was incorrect. The intention of these men will be arrested and this should never have escalated as it did. "
In an interview with ABC News, Melissa DePino, a 50-year-old writer and mother of two children, said a Starbucks barista yelled from behind the counter to the two men to make a purchase or leave.
"They were sitting quietly taking care of their own affairs, and waiting for their friend to come," he said.
DePino said she was so dismayed by the incident, that she plans not to go to Starbucks anymore.
"There are many other local places to go," he said.
The incident captured on video also drew criticism from the mayor of Philadelphia, who has the nickname City of Brotherly Love.
Mayor Jim Kenney tweeted: "I am very concerned about the incident at Starbucks, I know Starbucks is reviewing it and we will be too. @PhillyPolice is conducting an internal investigation."
On Saturday night, the mayor issued another statement saying he was "disconsolate" for witnessing what "seems to exemplify what racial discrimination is in 2018."
"For many, Starbucks is not just a place to buy a cup of coffee, but a place to meet friends or family, or to do some work," he said in the statement.
Kenney also said that he had asked the Philadelphia Human Relations Commission to "review the company's policies and procedures" and to contact Starbucks to "begin a discussion on this."
He went on to add that there would be "a thorough review" of police policies regarding "complaints like this."
On the same day, Philadelphia Police Commissioner Richard Ross Jr. published a detailed report of the incident, in which he defended the actions of his officers.