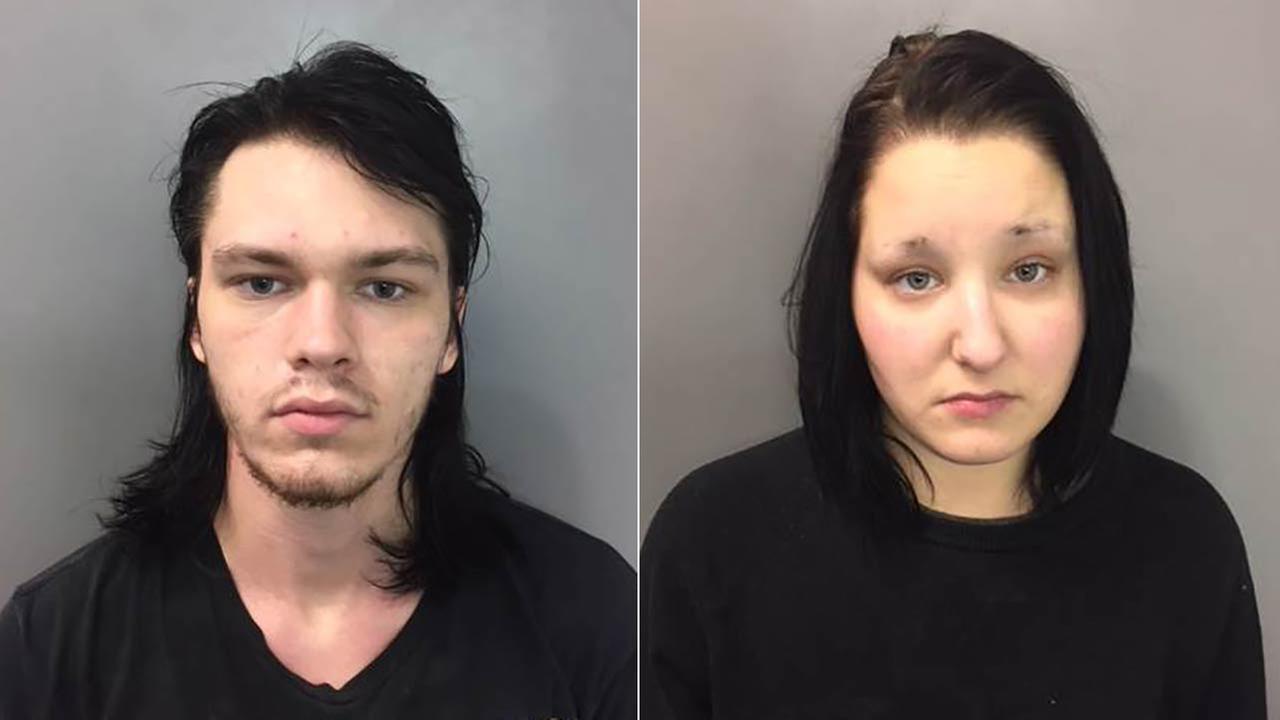 [ad_1]
PLYMOUTH TWP., Pa. (WPVI) –
Authorities say a husband and wife face murder charges after a drug business went awry in Plymouth Township, Montgomery County.
Austin Parkinson, 20, and Lana Lare, 20, both of West Norriton, are charged with first-degree murder and related charges for the death of Chad Konata, 31, of Collingdale, Pennsylvania.
RELATED: The video shows moments before, after the attack on Plymouth Twp. mall
It was 5:46 p.m. Monday when the police responded to a car accident in the parking lot of a shopping plaza located in the 400 block of Ridge Pike.
Agents who arrived found Konata dead in the driver's seat of a 2012 Buick sedan, which crashed into a parked car.
Police say the victim appeared to have been stabbed several times.
According to the authorities, Parkinson and Lare made arrangements to meet with Konata to buy heroin. Once inside the car, the couple allegedly stabbed the victim and stole eight bundles of heroin, which has a street value of about $ 800.
Parkinson and Lare are now being held at the Montgomery County Correctional Center without bail
———-
Send a breaking news alert
Report a correction or typographical error
Get more information about the 6abc applications
(Copyright © 2017 WPVI-TV All Rights Reserved.)
[ad_2]
Source link