[ad_1]
A British lady detained after flying into Egypt with painkillers for her husband's dangerous again has been instructed she may face the loss of life penalty for drug trafficking.
Laura Plummer was arrested on 9 October after the authorities discovered she was carrying pharmaceuticals tramadol and naproxen in her suitcase.
The 33-year-old from Hull is alleged to have been taking 29 strips of the treatment to her Egyptian husband Omar, additionally 33, who has suffered from again ache since an accident.
Laura and Omar met 4 years in the past and she or he flies to Egypt 4 occasions a yr to go to him.
On this event, they'd deliberate to take pleasure in a two-week vacation at a seaside resort when Laura was arrested.
Laura's mom Roberta, 63, and Laura's sisters, Rachel, 31, and Jayne, 40, have all visited Laura, who's due again in courtroom on Thursday.
Laura's mom instructed The Sun: "We've been told she's facing either 25 years in prison or the death penalty. We're beside ourselves worrying that they'll make an example of her."
Her sister, Rachel, says Laura is accused of drug trafficking.
She instructed Sky News: "It's tramadol, to me that is solely a painkiller I've taken for a migraine earlier than, to the Egyptians it is equal to heroin. It's unbelievable.
"But a drug trafficker to me is a million-pound hidden smuggle, not this. She did not conceal them… they had been for no revenue as they're value £23."
She says Laura took the painkillers to Egypt for personal use, and to not make any cash.
"She additionally had ibuprofen," says Rachel.
Tramadol is simply bought on prescription within the UK and is used to deal with average to extreme ache.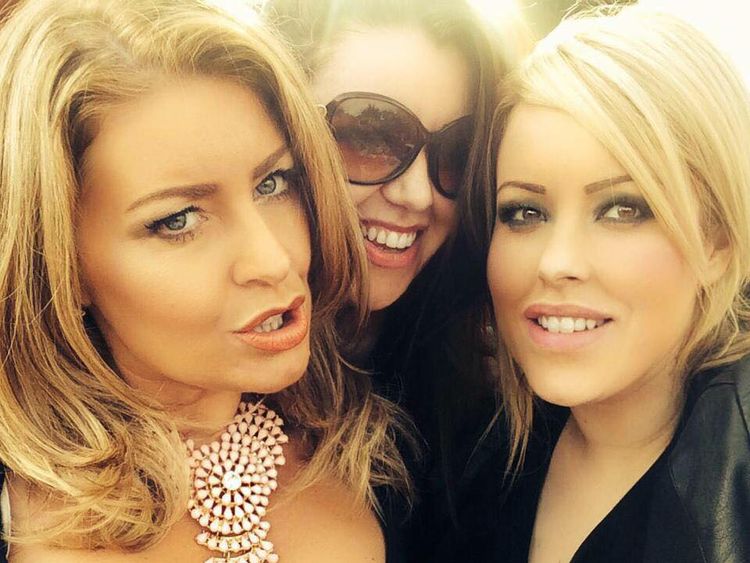 It is known Laura's costs relate to the possession of the tramadol, which is prohibited in Egypt, and never the naproxen, which her sister says isn't unlawful.
Naproxen can be a prescription drug that's used to deal with irritation in joints and muscular tissues.
"She is the last person to deserve this, she is guilty of her own stupidity, not for drug trafficking," says Rachel.
"The treatment she's receiving in Hurghada prison is beyond disgusting, I wouldn't wish it on my worst enemy."
The Foreign Office has confirmed it's supporting a British lady and her household following her detention in Egypt.
[ad_2]
Source hyperlink