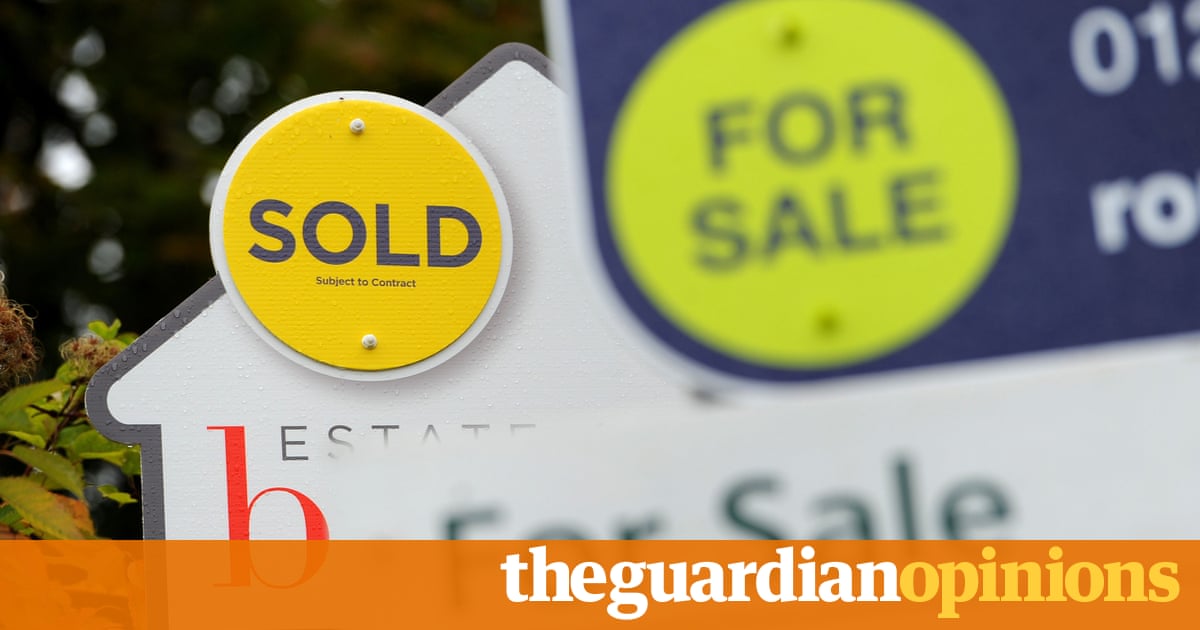 [ad_1]
T The excitement over the Chancellor's modest surprise – the abolition of the stamp duty for first-time buyers buying property worth up to £ 300,000 – lasted about five minutes. The Budget Accountability Office quickly pointed out that this so-called raffle will increase housing prices. The winners will be people who already own a house, not those who try to enter the market.
Philip Hammond could answer that first-time buyers, saving up to £ 5,000 in stamp taxes, will be able to save more money for a deposit. Yes, but the numbers will not impress outside of London.
Anthony Codling, an badyst with the municipal firm Jefferies, estimates that the average buyer spends £ 165,000 on his first home. The elimination of stamp duty on a property of this type will have a value of £ 800, a small beer if you intend to obtain a deposit of 5%, which represents £ 8,250 in this example. "If the goal of the budget was to help increase the ownership of the home, the wrong lever was thrown away," was Codling's common-sense conclusion.
Still, it could be said, the Chancellor's housing package was worth £ 44bn, which sounds like serious money. More or less Only around £ 15bn represents new support and the various forms of financing, loans and guarantees will arrive in five years. Given the size of the housing problem, it can not be called a radical intervention.
What about the threat of defeating the big house builders that take over the land? That line made a dent in stock prices, but let's see what Oliver Letwin's opinion reveals.
Companies swear that they are not executing quasi-investment funds. They say they will work as soon as planning permits arrive in an "implementable" way, in other words, after the relevant conditions have been met, covering access by road or whatever. That final stage can take a year or more, they say, what sounds plausible.
The real problem may be more subtle. It's about the construction speed once it starts. The firms argue that it is not possible to build important sites, those in which a couple of thousand new homes are being built, whichever is faster. They say they fear flooding local markets. For real? The argument sounds selfish. The real concern may be that reducing sales prices would hurt profits.
Since many large builders are generating 25% fat margins, many would conclude that what is really needed is a big push to hurry. A slow pace adapts very well to the builders. Sales prices flutter more and the flow of dividends to shareholders, which has been spectacular in the last half decade, is not threatened.
But it's hard to see how Letwin's review of "use it or lose it" could solve this more complex problem. Pure landmarking is relatively simple to detect. It is more complicated to define, and then punish, the slow construction.
On the positive side, Hammond has understood the need to encourage small builders. There will be £ 630m to "take off" the delivery of 40,000 homes in small sites, that is, those that large firms ignore. This effort to identify a new supply of urban brownfield sites is essential. It is where the Chancellor's predecessor should have started, instead of stimulating demand with help to buy.
Guarantees are also accepted to support new rental properties. That part of the market is often overlooked in the obsession with home ownership. Hammond could have gone further: a wall of money from pension funds wants to invest in the rental sector.
However, there is an additional threat to the Chancellor's ambition to build 300,000 additional homes per year by the mid-2020s: labor shortages, a problem that Brexit can intensify. An extra £ 34m "to develop building skills across the country" will hardly move the dial. Believe in the goal of 300,000 only when it has been fulfilled.
VAT fraud needs joint liability laws
The best announcement in the budget was the vote to crack down on online VAT fraud, that is, the practice of companies, often Chinese. illegally selling duty-free products to consumers in the United Kingdom on sites such as Amazon and eBay. The Chancellor's proposal will make the online markets jointly and severally liable for VAT. Good play.
Past investigations by The Guardian have shown how abundant fraud is. We find sellers who trade without showing VAT numbers. Others showed invented numbers or cloned numbers of trusted legitimate businesses.
Relying on Amazon and eBay to warn sellers of their obligations, or to eliminate criminals, has achieved little. Hammond put the cost to the tax fraud contributor at £ 1.2 billion per year. If such a sum was leaked through traditional retailers, there would be outrage.
Online giants generally complain that they should not be responsible for VAT compliance of independent sellers. That is fake nonsense. They have helped create the problem: joint responsibility can make them solve it.
• Follow Guardian Business on Twitter at @ BusinessDesk or register in the Business Today email. here.
[ad_2]
Source link