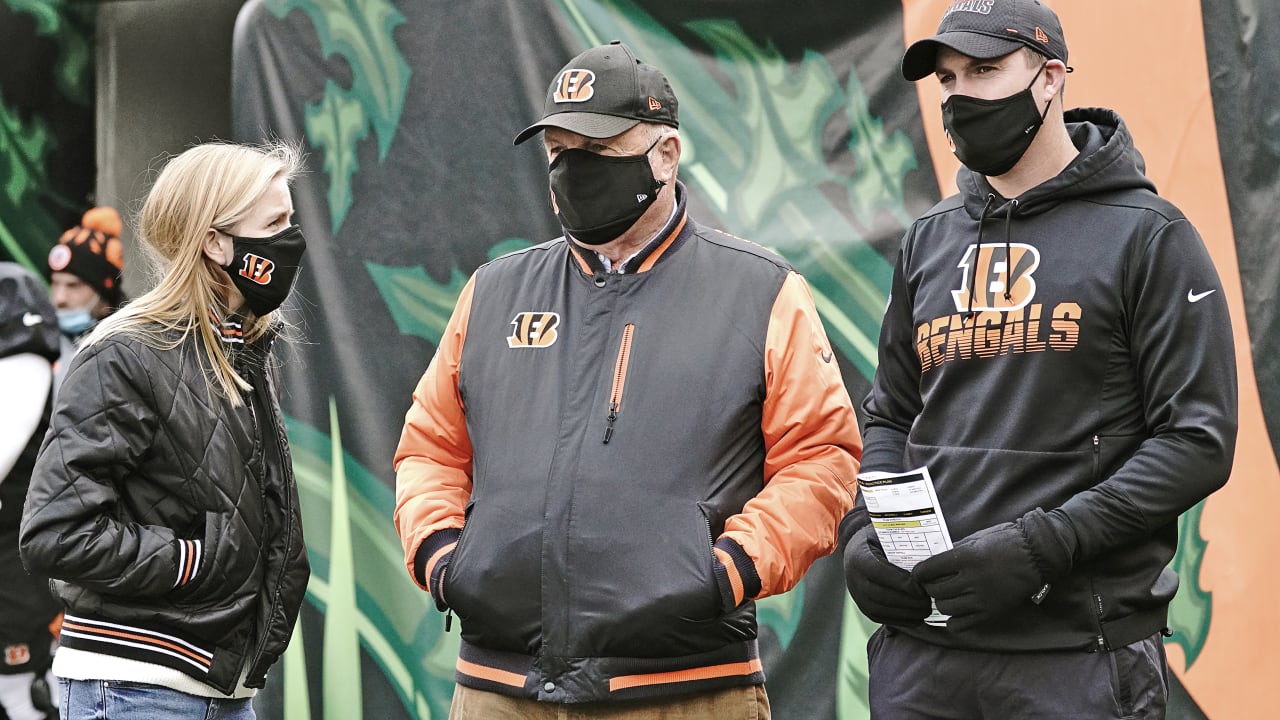 Elizabeth Blackburn, eldest daughter of Bengals vice presidents Katie and Troy Blackburn, and granddaughter of Bengals president Mike Brown, has been obsessed with soccer since before she can remember. When the family recently cleaned out their basement, they found their fifth-grade autobiography project – a 30-plus-page book dedicated to their love of soccer.
We know that she is 28 years old now because when she was working in the league office, she and some teammates discovered that "Burnie" was born in the third quarter of the Bengals game on November 15, 1992 in New York, just before Esiason will begin to sculpt. in the Jets' 17-0 lead.
"I remember when I grew up I wanted to win the Super Bowl and work for the team," says Blackburn. "My whole career and work experience has been making sure I was doing it because it wasn't supposed to be me. That was probably the hardest part. Making sure I wanted to do it and could really help."
While Blackburn followed her grandfather and mother to Dartmouth College in Hanover, NH, it was actually the first place she had been where no one knew her as the little girl who might end up running the Bengals one day. She was just Cincinnati's freshman girl standing at a frat party to defend Bengals quarterback Andy Dalton. All of which came as no surprise to Ryan Galloway, another friend from elementary school who also went to Dartmouth and considers her "my adopted little sister."
"There were several fiery conversations. I don't remember her losing a debate," Galloway says. "We had several discussions about the national media that did not give Andy credit when the Bengals were doing very well.
"She would never accept an insult lying down. Whenever an insult was perceived, she came back strong and didn't let them get away with it."
But there was never any debate about this. No matter where he was or what he was doing, the Bengals, Cincinnati and soccer just kept coming.
Blackburn, who earned a double major in Economics and Engineering, first finished his economics degree with a paper comparing NFL ticketing data to the economic trade-offs between the 85 percent blackout rule and the secondary market of prices. He then culminated his engineering degree by inventing an app that offered a second screen during a live game to teach new NFL fans the rules and positions that his great-grandfather almost invented.
When she went to San Francisco to work for the management consulting firm Bain & Co., she was drawn to coworkers from Midwestern cities like Indianapolis.
"Close enough," says Blackburn of the appeal of the attributes of a small town in the heart of the country.