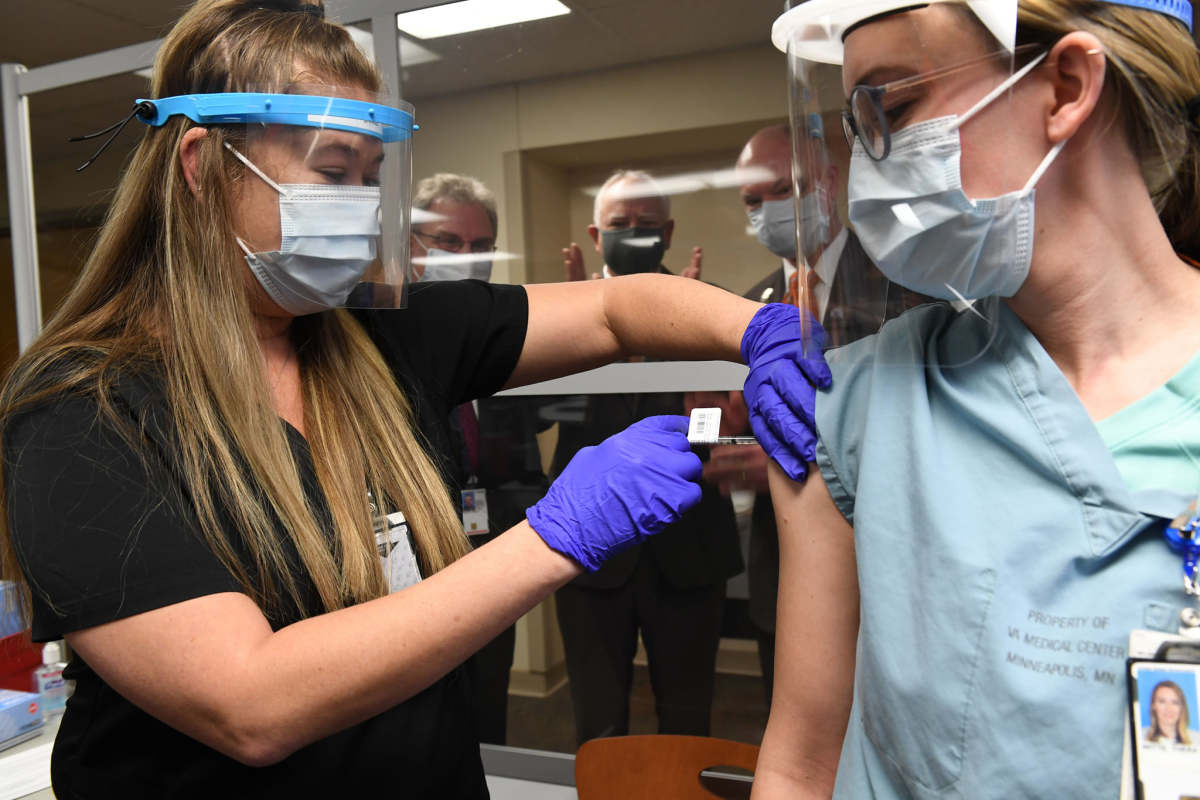 Saturday's COVID update from the Minnesota Department of Health includes 37 new deaths and more than 1,400 new cases.
A recently reported report reported that the recent deaths brought the state's total to 5,887 people during the epidemic, of which (63.8%) (3,756) were residents of long-term care.
Minnesota last Saturday confirmed the first five cases of the UK mutant variant, with residents of four Twin City counties testing positive of B.1.1.7, the first version of COVID-19. Editions after falling ill between December 16–31.
Further cases of new strain have not been confirmed but health officials believe the variant is largely roaming in Minnesota.
Meanwhile, the state reported that on January 13, 174,110 people received at least 1 dose of the Pfizer or Moderna vaccine, while 32,131 people had completed both doses of the vaccine, which are necessary for the vaccine's full effect.
The Department of Health has launched a public dashboard to track vaccine distribution throughout Minnesota, and you can see it here.
admitted to hospital
Hospital data is not updated over the weekend.
Through January 14, the number of people with hospitalized COVID-19 in Minnesota was 612, the lowest number of reported COVID admissions since October 25 (584).
Of those hospitalized, 125 (above 131 on the first day) were in intensive care, and 487 (below 514) were receiving non-ICU treatment.
Across the state, 148 staff ICU beds were available. During November, less than 100 staff ICU beds were available in the state. The number of available beds is dependent on the number of available staff, so totals are constantly changing.
Test and positivity rate
In Saturday's update, 1,485 positive results were out of a total of 30,774 completed tests, creating a daily test positivity rate of 4.82%.
According to Johns Hopkins University, Minnesota's test positivity rate over the past seven days is 5.52%.
The World Health Organization recommends that a total positive rate of less than 5% per cent (total positive divided by total positive tests) for at least two weeks is necessary to secure the economy again. That 5% threshold is based on positivity divided by total tests.
By the number of coronaviruses in Minnesota
Total Testing: 6,121,001 (above 6,090,114)
People tested: 3,134,557 (Above 3,124,903)
Positive Cases: 445,047 (up from 443,562)
Deaths: 5,887 – 214 of which are "probable" (above 5,850)
Patients no longer require isolation: 425,253 (up from 422,289)
* Possible deaths are patients who died after testing positive using the COVID-19 antigen test, which is believed to be less accurate than the more common PCR test.
.