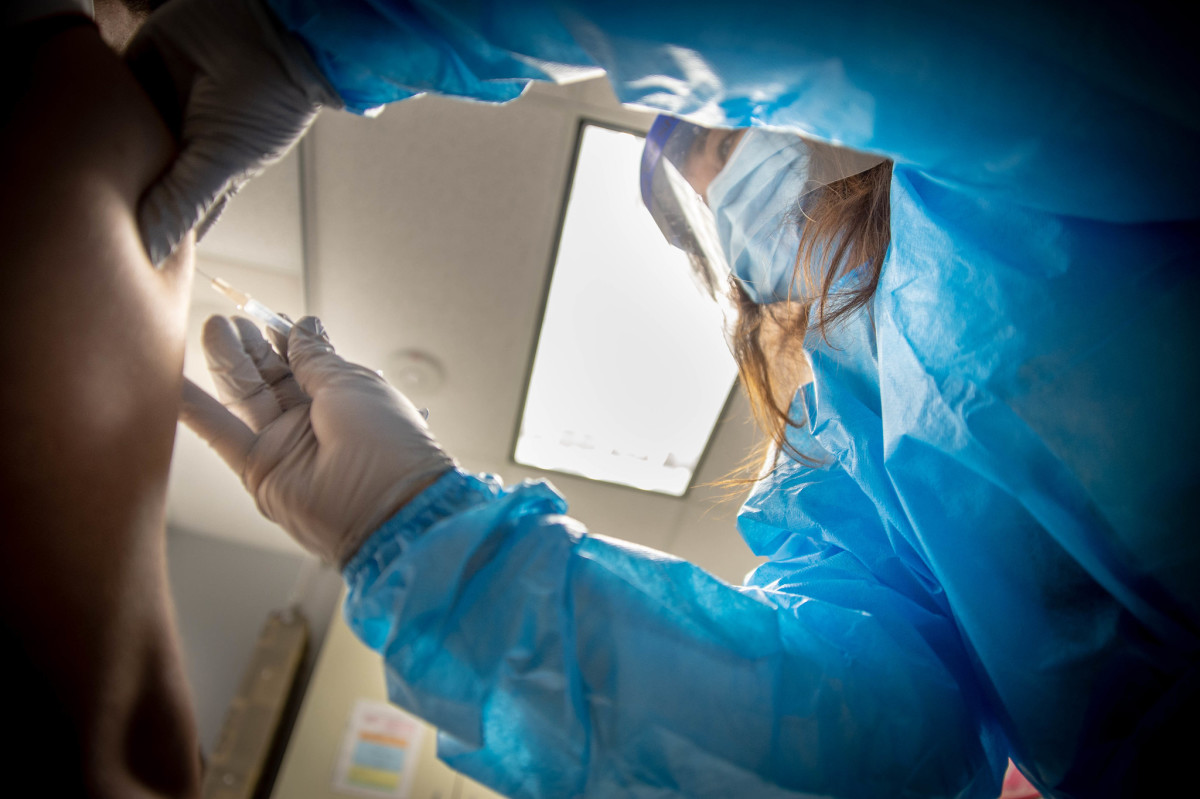 Monday's COVID update from the Minnesota Department of Health (MDH) includes 555 new cases and one new death.
The recently reported death brings the state total to 6,433 during the course of the pandemic. Of those deaths, 62.7% (4,038) were long-term care residents, including the only death reported Monday.
As of February 20, the state reported that 759,747 people had received at least 1 dose of the COVID-19 vaccine, while 356,911 people had completed the two doses of the vaccine that are required for maximum effect of the vaccines.
MDH has a public dashboard to track the progress of the vaccine in Minnesota, and you can view it here.
Two new variants of the coronavirus have been confirmed in Minnesota, including the first known case of variant P.1 from Brazil in the United States. That case involves a Minnesotans who traveled to Brazil. There are 8 confirmed cases of variant B.1.1.7. Both new strains are believed to be more transmissible.
Hospitalizations
As of February 21, the number of people with COVID-19 hospitalized in Minnesota was 235, up from 282 on Thursday.
Of those hospitalized, 48 were in intensive care, up from 59 on Thursday, and 187 were receiving treatment outside the ICU.
Test and positivity rates
The 555 positive results in Monday's update were out of a total of 17,666 tests completed, generating a daily test positivity rate of 3.14%.
According to Johns Hopkins University, Minnesota's test positivity rate for the past seven days is 3.25%. It's about the same rate Minnesota had in September before a surge in cases pushed the rate to more than 15% in November.
The World Health Organization recommends that a positive percentage rate (total positives divided by total tests completed) be less than 5% for at least two weeks to safely reopen the economy. That 5% threshold is based on the total positives divided by the total tests.
Coronavirus in Minnesota in numbers
Total tests: 7,178,713 (since 7,161,046)
Tested people: 3,422,813 (from 3,417,125)
People with at least 1 vaccine injection: 759,747 (from 754,602)
People with 2 vaccines: 356,911 (from 341,332)
Positive cases: 479,591 (from 479,036)
Deceased: 6,433 – 270 of which are "probable *" (vs. 6,432)
Patients who no longer require isolation: 466,311 (from 465,382)
* Likely deaths are patients who died after testing positive for the COVID-19 antigen, which is believed to be less accurate than the more common PCR test.