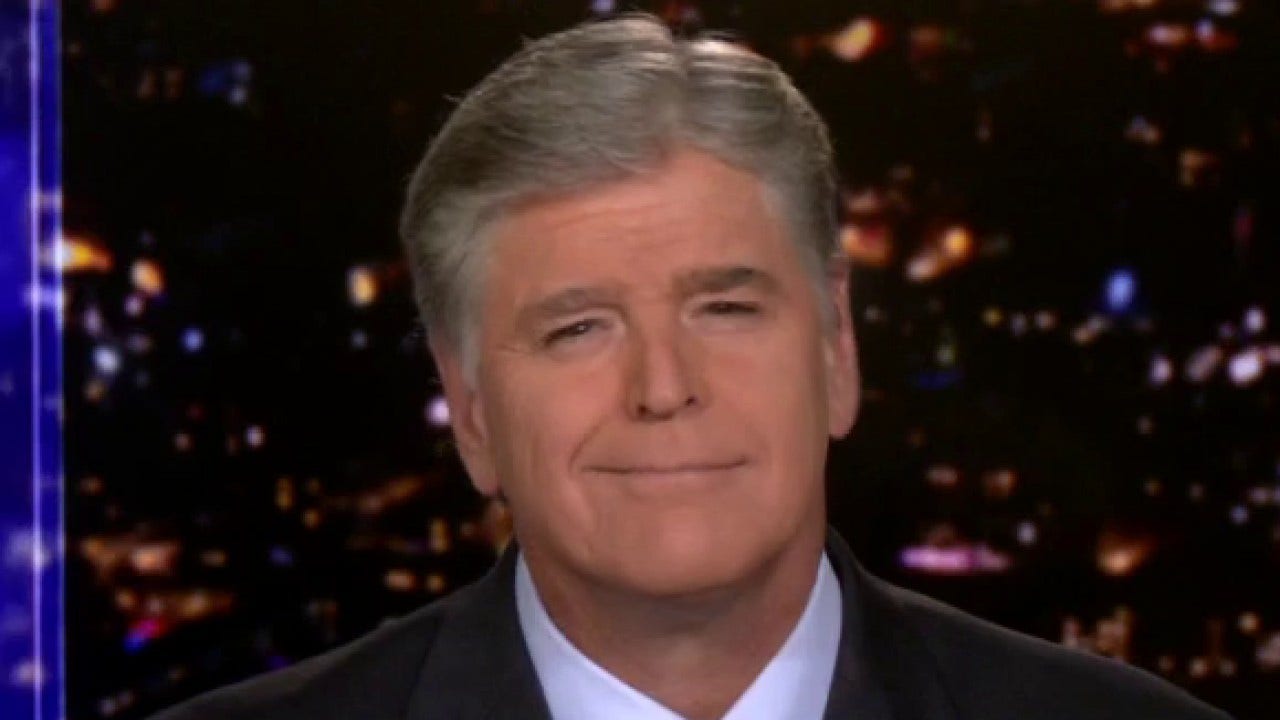 Presidential candidate Joe Biden is not practicing what he preaches on the campaign trail, Fox News host Sean Hannity argued during his Tuesday night "Hannity" monologue.
After Biden's address on the climate on Monday, where he proposed man-made fossil fuels would devastate the world, Hannity said he was aboard a "massive private jet".
"A lot of carbon emissions for a day trip to Florida," he said. "In Joe Biden America, the rules only apply to We the People. you. not him."
Reference to 'HARRIS-BIDEN ADMINISTRATION' in BIDEN DEM TICKET, CAMPAIGN SPEECH
Henetti suggested that we should give the former vice president the benefit of the doubt and chalk it up to his persistent "cognitive issues".
"Ultimately, he is having more and more trouble remembering the basic facts – what is that day of the week, what office he is running for, whether he is going for re-election or election," Hannity he said.
Vice Presidential candidate Kamala Harris is confusing the basics even after making a slip-up where she calls her campaign "the Harris administration teaming up with Joe Biden". And Biden himself continued the Democratic ticket as "Harris-Biden".
Hannity questioned, with only 49 days left in the election if the American people really trusted Biden and Harris. Or if they too go to hire him to work in a fast-food restaurant.
Click here for the Fox News app
"Will you hire Joe to manage and run a busy McDonald's restaurant?" He asked. "It's a tough job … I don't know. Biden can leave his basement without a complete public meltdown, or refuse to constantly question his fans in the media crowd."