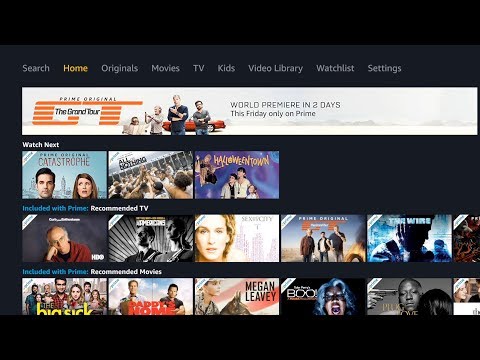 The long-awaited Amazon Prime Video application for Apple TV finally debuted today after a wait that lasted six months since it was first aired at WWDC.
The Apple decoder is one of the latest platforms supported by Amazon's Prime video application, which is now available on the third, fourth and fifth generation Apple TV models. We spent the afternoon reviewing the new application to see its feature set.
Subscribe to the MacRumors YouTube channel to get more videos.
If you used the Amazon Prime Video application on an iOS device or on another platform as a console, the interface will be immediately familiar, organized into sections that include Originals, movies, TV, children, video library, and more.
Content available from Amazon Prime Video includes TV shows like "The Marvelous Mrs. Maisel" and movies like "The Big Sick," and Amazon adds new options on a regular basis. Amazon Prime Video requires an Amazon Prime subscription, priced at $ 99 per year or $ 10.99 per month.
Movies and TV shows on Amazon Prime Video can be added to your Watch List, which is synchronized on all your devices, and Apple TV's Siri Remote can be used to search Amazon content from within the application.
Universal search is also supported, so Amazon Prime Video content will appear in Apple TV's entire system search, and integration with Apple's dedicated TV application is included in countries where Apple TV is supported. TV application, with access to synchronization and content recommendations
The integration with the TV application is nice, like Universal Search, because both features allow you to access Amazon content without using the Amazon Prime Video interface.
For 4K Apple TV and compatible TVs, the content of Amazon Prime Video compatible is played in 4K HDR.
Amazon Prime Video for Apple TV is available in more than 100 countries and is also available on iOS devices. [Direct Link]