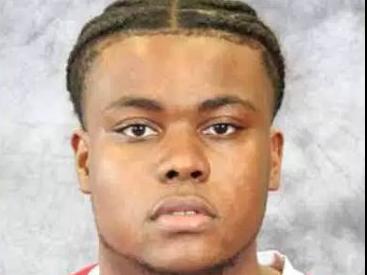 A soccer player from Winston-Salem State University was mortally wounded Saturday morning at a party at Wake Forest University, authorities said.
Najee Ali Baker, 21, died at a local hospital as a result of his injuries. [19659002] Baker, who transferred to WSSU in March 2017 from Dean College in Franklin, Massachusetts, was a defensive lineman for the Winston-Salem state soccer team that wore red last season. He is from Brooklyn, New York.
"I was surprised when I received the call and as a coach you will never want to receive these types of calls," said coach Kienus Boulware. "I talked to Najee's father and it's a difficult decision to make him let him know that his son will not come home."
Boulware said Baker probably would have had the opportunity to be a contributor this fall on the defensive line. .
He said the WSSU team will meet at the Bowman Gray Stadium lodge to talk about what happened. There will also be advisory services.
"We are really shocked by this because he was a quiet guy and a great teammate," Boulware said.
Police responded to a shooting at 1 am
In an email to students and professors at Wake Forest on Saturday, WFU president Nathan Hatch said that Baker was shot during a fight in a party at The Barn. The Barn is a building on the campus that offers concerts, speakers and various events. Student groups hired by the university can use The Barn for free.
Researchers say students from Wake Forest and WSSU attended the party on the Wake Forest campus, which was hosted by the Pi Omicron chapter of the Delta Sigma Theta fraternity, according to a spokeswoman.
Officials from both universities said they are working together to support students affected by crime.
WSSU Chancellor Elwood Robinson issued a statement Saturday afternoon firing.
"Mr. Baker was a promising young man, it is truly a tragedy that his life has been interrupted in an act of unnecessary and senseless violence," Robinson said. "It is moments like these that remind us of the fragility of life. and the importance of treasuring each other. "
Police say there is no reason to believe that the shooter remained on campus and that the incident appears to be isolated.
Hatch said in his email that police are increasing the security and patrols on and around the Wake campus.
Wake Forest University sophomore Noah Watkins woke up early in the morning to a flurry of text messages and calls. After hearing about the incident, he started calling all his friends who had been in the shooting area
"It was jarring to think about how easily one of them could have been at the party where the shooting occurred," said Watkins, who He had gone to bed early Friday morning. "They asked me to join them and I was extremely entangled, even if I had not been in the place of the shooting, knowing in retrospect that it was a possibility at all, it fills you with anxiety and questions."
Watkins said that the mood on campus was different this morning with urgent talk and unanswered questions about the shooting the night before.
"It was a strange mix of people who were disconcerted or anxious about the situation and angry or confused about why the suspect had not been arrested (yet)," Watkins said.
observed a student, who had been at the party, and was describing to some of the cafeteria employees how crazy and frightening the situation was, he said.
"Then, suddenly, another Pit worker came around the corner and hugged the student," Watkins said. "He must have known her, and when they embraced, the other worker said," She was there last night, man, she was there, thank God & # 39; "
Detectives are investigating the incident as people struggle to deal with the situation.
Baker, who played one season at Dean College in Franklin, Mass., Committed to play at WSSU in 2017. His eldest was physical education.
"We knew him as a kid who was relaxed and calm and never gave us a gram of problems," Boulware said. "This is just a difficult moment for all of us at Winston-Salem State and not just for the football team."
Robinson said it is important for the WSSU community to understand that security is a shared responsibility and that people should come together at times of the tragedy.
"As a Ram Family … we must support each other, raise each other and take care of each other in the coming days," he said. "I encourage you to take advantage of the resources if you need support during this moment of mourning."
Anyone with information about this incident should call the Winston-Salem Police at 336-773-7700 or Crime Stoppers at 336-727. -2800