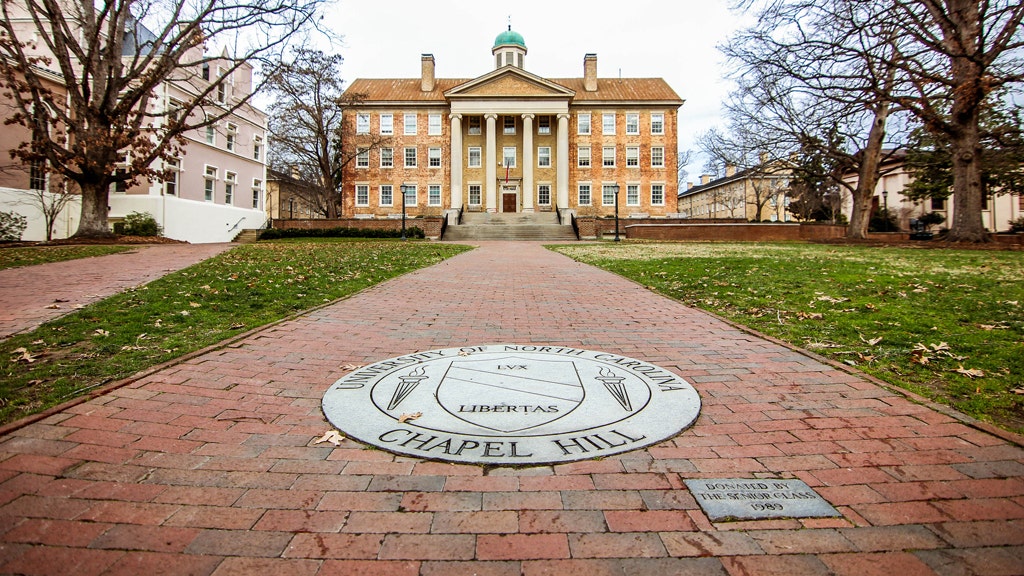 UNC-Chapel Hill students are expected to return to campus before resuming on Aug. 10 with a "die-in" on campus as university officials go against county health officials' coronovirus recommendations Caught flak for.
WCHL reported that dozens of students and workers lay outside the UNC's South Building on Wednesday.
SCHOOL needs to be retained regarding UNC-CHAPEL HILL
"I think the most disappointing thing for me is the absolute indication of leadership responsibilities by the Chancellor [Kevin] Guskiewicz, "David Brannigan, a groundskeeper at UNC, told WCHL. He is not leading his university and his people."
Orange County Health Department Director Quintana Stewart recommended that UNC only allow students to require on-campus housing for the first five weeks of the semester in a July 29 letter that was made public on Wednesday.
The letter recommended that UNC be virtualized for the entire semester.
Reproductive prospectus of Minneapolis Police removed from NOVEMBER BALLOT
"We believe that we have made significant progress toward aligning with OCHD's general recommendations and ideas," Guskiewicz told students on Wednesday, noting that the residential capacity on campus had been cut by 64%.
Guskiewicz wrote that the UNC "will continue to track trends that may advise us to amend our plans."
Click here for the Fox News app
UNC has introduced an online coronavirus case tracker. Between July 27 and August 13, 13 new coronovirus cases occurred among students on this campus. Since February, a total of 175 cases have been reported between students and staff.