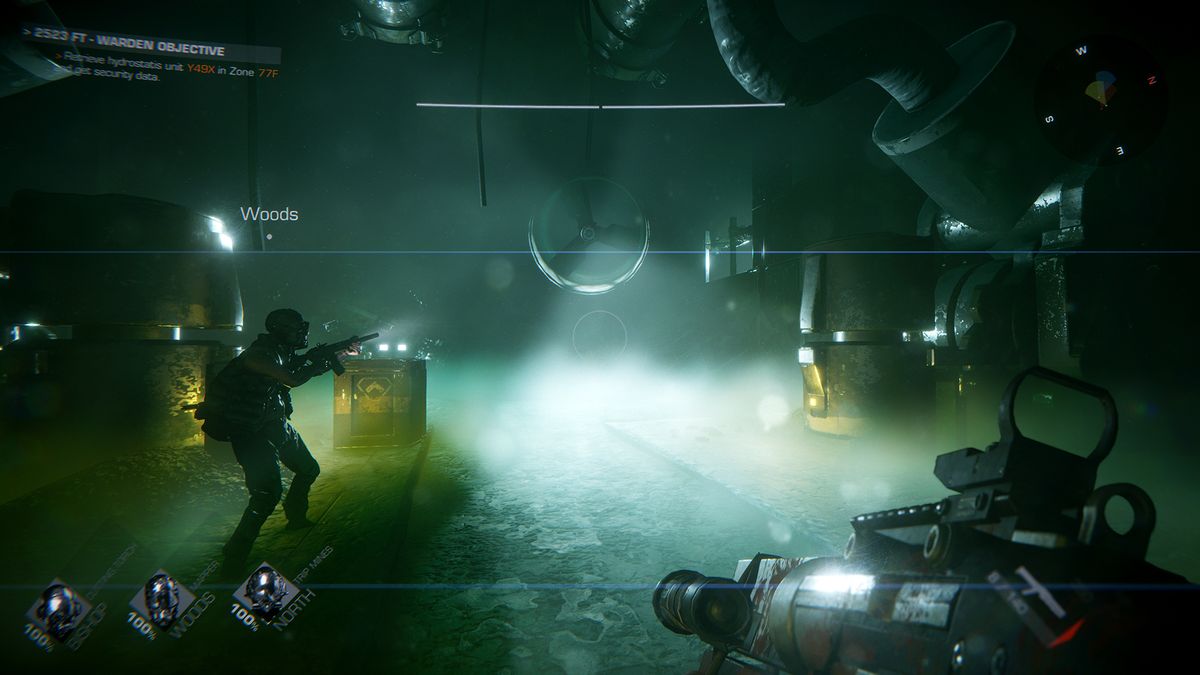 One of the most interesting games of recent years has been the GTFO survival game for four players, originally announced earlier this summer. At The Game Awards tonight, developer Ten Chambers showed what I think is the first glimpse of the real game with a new trailer that promises a sinister and totally unpleasant treasure hunting experience.
GTFO initially seemed to bear a resemblance to the first game revealed tonight, World War Z, but once things got underway, I found it much more similar to an experience similar to Aliens. Players form teams of scavengers who are forced to explore a vast underground complex in search of valuable artifacts. To complicate the process is the presence of horrible monsters, who have invaded everything, and are not very interested in the idea of ​​sharing space.
In the event that the fact of being "forced" to do the work will not trigger their alarm "something sinister", the description of YouTube is a bit more about it: "Gather weapons, tools and resources to help you to survive, and work to unearth the answers about your past and how to escape. "
The YouTube page indicates that GTFO will be released in 2018, but Ulf Andersson, from developer Ten Chambers, said on the show's stage that we might see something sooner. "This year, probably, something this year," he said. "In some form or form." A Steam page is active and there is also a website with a mailing list record at gtfothegame.com.
Source link