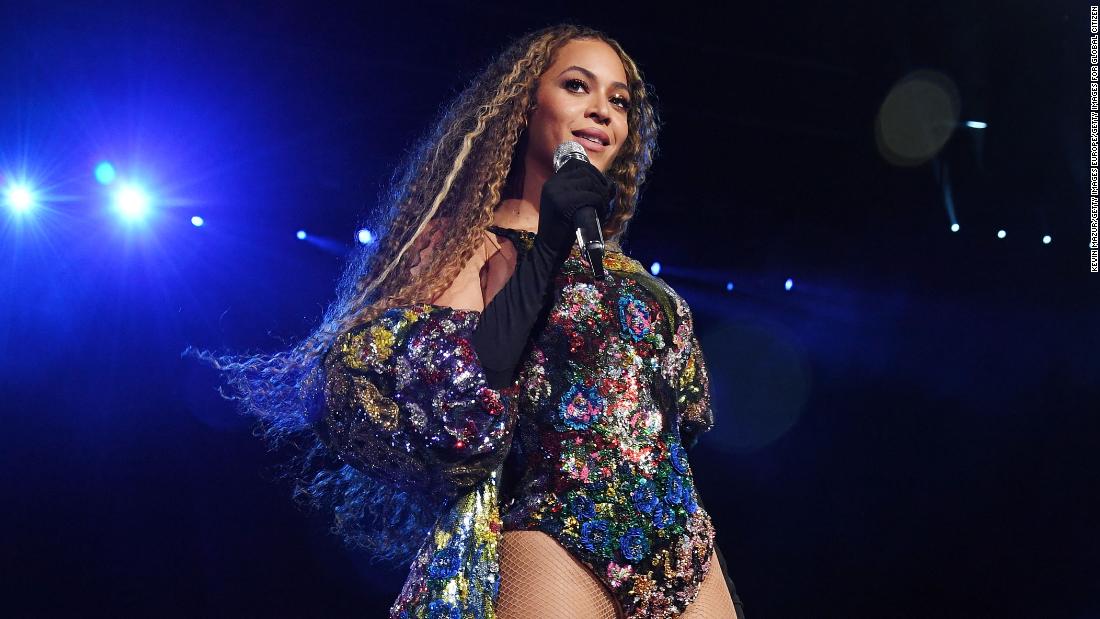 Taylor Swift, Dua Lipa and Roadie Rich followed Queen Bee with six nominations each.
The Grammys announced "Trevor Noa of The Daily Show" which will host the event in January.
Noah said in a statement, "I am thrilled to host this auspicious event despite the fact that I am deeply disappointed that the Grammys have refused me to sing or have been nominated for Best Pop Album." " "I think that as a one-time Grammy-nominee, I'm the best person to offer shoulders to all the amazing artists who don't win the night because I too know the pain of not winning the prize! (This A metaphor is shoulder, I'm not trying to catch Corona). See you at the 63rd Grammy! "
Album of the year
"Cilombo," Jane Aiko
"Black Puma (Deluxe Edition)," Black Puma
"Rose Life," Coldplay
"Like Volume 3," Jacob Collier
"Women in Music Pt. III," Ham
"Future Nostalgia," Dua Lipa
"Hollywood Bleeding," Post Malone
"Folklore," Taylor Swift
Record of the year
"Black Parade," Beyoncé
"Colors," Black Puma
"Rockstar," Debbie explained characterized by Roddy Rich
"So Sleep," Doja Kat
"Everything I do," Billy Eilish
"Don't start now," Dua Lipa
"Circles," Post Malone
"Savage," Megan were Stallion
Song of the year
"Black Parade," (presented by Beyoncé)
"The Box," (presented by Roddy Rich)
"Cardigan," (submitted by Taylor Swift)
"Circles," (post displayed by Malone)
"Don't Start Now," (by Dua Lipa)
"Everything I wanted, displayed by" (Billy Eilish)
"I can not breathe," (by then)
"If the World Was Ending," (Julia Michaels' presentation by JP Saxena)
Best new artist
Ingrid Andres
Phoebe bridgers
Chika
Noah Cyrus
De smok
Doja cat
Katarnada
Megan The Stallion
Best Pop Vocal Album
"Transformation," Justin Bieber
"Chromatica," Lady Gaga
"Future Nostalgia," Dua Lipa
"Fine Line," Harry Styles
"Folklore," Taylor Swift
Best rock album
"A Hero's Death," Fontensis DC
"Kiwanuka," Michael Kiwanuka
"Daylight," Grace Potter
"Sound and Fury," Sturgill Simpson
"The New Abnormal," The Strokes
Best Alternative Music Album
"Bolt Bring cutter," Fiona Apple
"Hyperspace," Beck
"Punish," Phoebe Bridgers
"Jamie," Brittany Howard
"The Slow Rush," Tame Impala
Best Progressive R&B Album
"Cilombo," Jane Aeko
"Anlodi Hour," Chloe X Halle
"Free nationals," Free nationals
"____ Yo Feelings," Robert Glassper
"What's this this," Thundercut
Best rap album
"Black Habits," De Smoke
"Alfredo," Freddie Gibbs and Alchemist
"A Written Testimony," J. Electronica
"King's Disease," N.A.S.
"The Eleguri," Royce Da 5'9 "
Best country album
Lady Like, "Ingrid Andres
"Your life is a record," Brandy Clark
"Wildcard," Miranda Lambert
"Nightfall," Little Big Town
"Never Will," Ashley McBride
Best Latin Pop or Urban Album
"YHLQMDLG," went bad
"Por Primera Waze," Camilo
"Mesa Para Dos," Kani Garcia
"Pausa," Ricky Martin
"3:33," Debbie Nova
The Grammy Awards will air on January 31, 2021 at 8 pm ET / 5 pm PT on CBS.
.