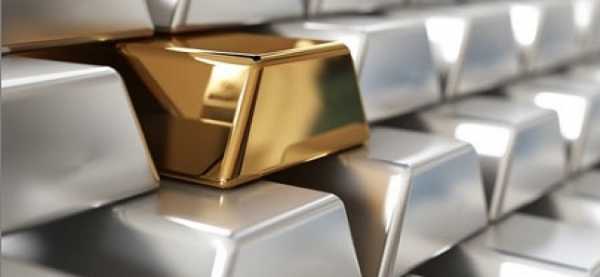 Peace consolidation in precious metals has been disappointing. Sona is working on a B-wave triangle that should break below $ 1900 within the next week or two. Our analysis remains on track for a 6-month low and subsequent purchase opportunity in late September or early October.
Our Gold Cycle Indicator ended at 295 on Thursday. After reaching 450 in August, the cycle continues downward (Green Zone). The 6-month low value should be reached if it is less than 100 (currently 295).
-Gold- Gold continues to grind the B-wave triangle before dropping to 1750 – $ 1800. Technically, prices could have risen slightly to tag the upper triangle range near $ 1985, but this is not a requirement. Once the triangle is complete, prices should drop below the $ 1900 level and break down rapidly. I think there is a possibility of $ 1750.
-Silver- Silver continues to strengthen. With gold, I think it is only a matter of time before prices go down. Initial support around $ 22.50 and then around $ 19.00 if prices sell fast. I hold on to silver for a long time.
-GDX- The morning difference once again failed. Prices continue at lower elevations with each rebound, which should eventually lead to a sharp break below $ 39.00 later this month. My ideal target for 6 months remains between $ 31.00 – $ 33.00.
-GDXJ- Juniors also failed to maintain their morning differential, and I continue to expect a drop below $ 54.00. Ideal target between $ 40.00 – $ 44.00.
-SPY- The rebound attempt in shares has failed to achieve a 10-day EMA (341.76), and I see a potential for a quick drop below 330. 300 with a possible target of 285 (or less) if we get another nervous fluid.
AG Thorson is a registered CMT and specialist in technical analysis. They believe that we are in the final stages of a global debt super-cycle. For more information, please visit here.
For a look at all the economic events of today, check us out Economic Calendar.