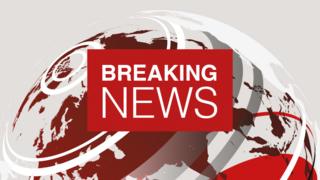 At least 50 people were injured in a train accident near Düsseldorf, according to German police.
A passenger train collided with a freight train in the city of Meerbusch, according to reports. [19659003] In a tweet, the Meerbusch fire department said that rescuing people from the train was the top priority.
He estimated that there were 150 people on board at the time of the accident. Meerbusch is in North Rhine-Westphalia, the most populous state in Germany.
The fire department shared an image of the scene with an update of the situation.
This breaking news is updated and more details will be published shortly. Update the page to get the most complete version.
You can receive Breaking News on a smartphone or tablet through the application BBC News. You can also follow @BBCBreaking on Twitter to get the latest alerts.