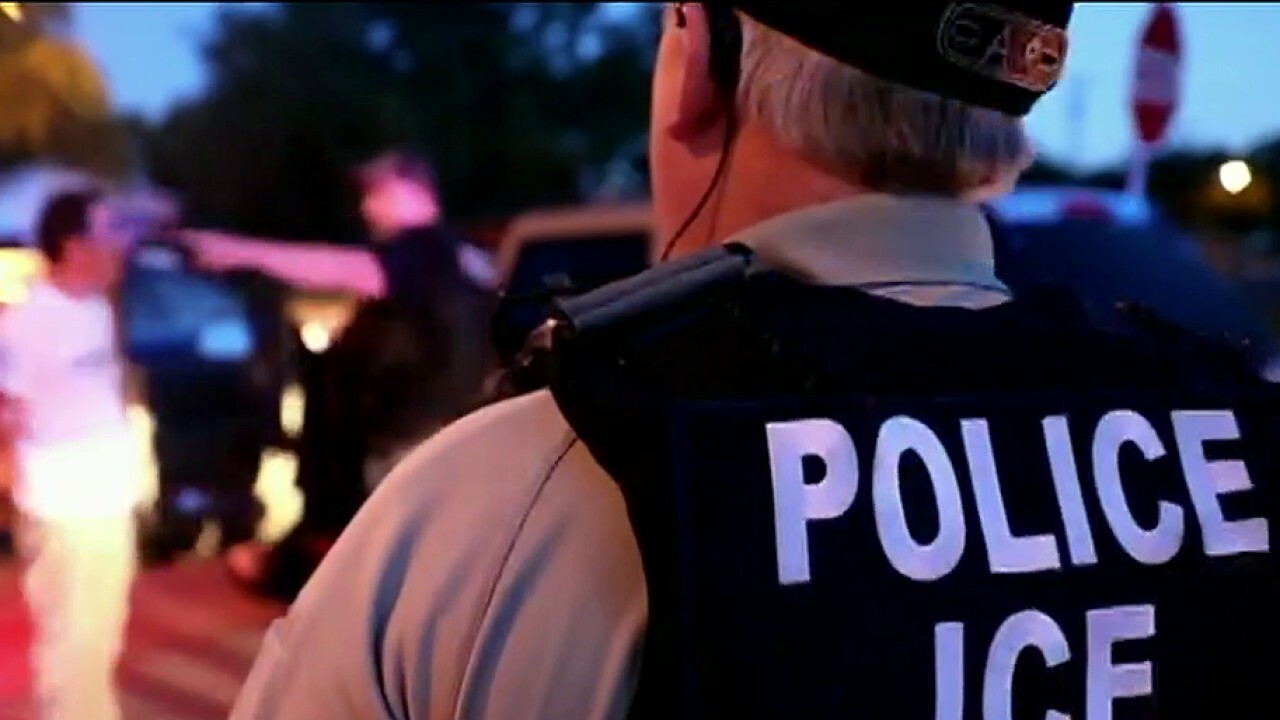 A nurse at the Georgia prison filed a whistleblower complaint at the Department of Homeland Security on Monday, sounding the alarm about the number of migrant women detained by Immigration and Customs Enforcement (ICE).
Licensed practical nurse Don Wootton expressed concern about the "high number" of detained immigrant women held at the Irwin County Detection Center (ICDC) in Oila, Ga., Receiving hysterectomy as well as other "dangerously" Unhealthy practices ". Jail amidst a coronovirus epidemic, according to a complaint filed Monday by Project South, a government-accountable project for the Atlanta-based nonprofit and the Department of Inspector General's Home Security.
Wooten, who worked full-time at the detention center until July when he was demoted to work as needed, said he and other nurses questioned among themselves why an unnamed gynecologist was detained outside the facility So many hysteropomies taken were referred for extras. medical treatment.
According to the complaint, Wootton said, "We have questioned among themselves that they are taking away everything." "This is her specialty, she is the uterus collector.
JUDGE CLEARS WAY FOR TRAINING ILLEGAL IMMIGRANT IN 4 FORTES
"Everyone she sees has a hysterectomy about everyone -" Wooten said, citing the unnamed doctor who accidentally fired an incorrect ovary at an unidentified migrant woman. .
"She was about to remove her left ovary, because she had a cyst on her left ovary; He took out the right one. She was depressed. According to the complaint, she had to return to be transported to the left side and was injured by a total hysterectomy. "She still wanted children – so she now has to go back home and tell her husband that she can't bear children. She said she wasn't out all the way under anesthesia and heard him [doctor] Tell the nurse that she has taken the wrong ovary. "
The ICE said in a statement to Fox News that it does not comment on matters presented to the Office of the Inspector General, which provides independent oversight and accountability within the US Department of Homeland Security.
"ICE takes all allegations regarding any possible investigation and / or results seriously and refers to the OIG. "In general, anonymous, unrestricted allegations, without any fact-checkable nuances, should be treated with the appropriate skepticism they are entitled to," said ICE spokesman Lindsey Williams.
Exporting GOP Centers Launch Probe illegally due to use of illegal motor vehicles
The Office of the Inspector General of Police did not immediately return Fox News' request for comment. Project South said a press conference was planned for Tuesday afternoon in Atlanta about the complaint.
While Wooten's detailed comments are included in the 27-page complaint filed by Project South, it also cites unknown detainees extensively. The complaint alleges that Wootton was demoted after missing work with coronovirus symptoms that he believed was retaliation for raising questions about addressing COVID-19. Wooten said the number of infected detainees was much higher than reported because there were no active trials and not all cases were reported as reported.
Wootton is quoted as saying that the call nurse is sometimes coerced into seeing detainees in person, when they did not look and that they saw the nurse see a box of detainee complaints. She said nurses ignored detainees reporting COVID-19 symptoms. If detainees reported fever, nurses gave them over-the-counter cold medication for seven days without testing for COVID-19, they claimed.
Wootton said the facility refused to use two rapid-testing COVID-19 machines, which ICE purchased for $ 14,000. No medical staff trained on him and he used the machines only once.
Project South involved Georgia Detection Watch, the Georgia Latino Alliance for Human Rights, and the South Georgia Immigrant Support Network to file a second comprehensive complaint to DHS. The Irwin County Detention Center is operated by LaSalle Corrections, a private company that operates immigration detention facilities in Georgia, Texas and Louisiana.
The facility at Ocilla, 200 miles south of Atlanta, houses men and women for the ICE, as well as inmates for the U.S. Marshals Service and Irwin County.
Click here to get the Fox News app
According to ICE, as of Sunday, 42 detainees at the facility had tested positive for the virus. Nationwide, 5,772 captives were positive.
The Associated Press contributed to this report.