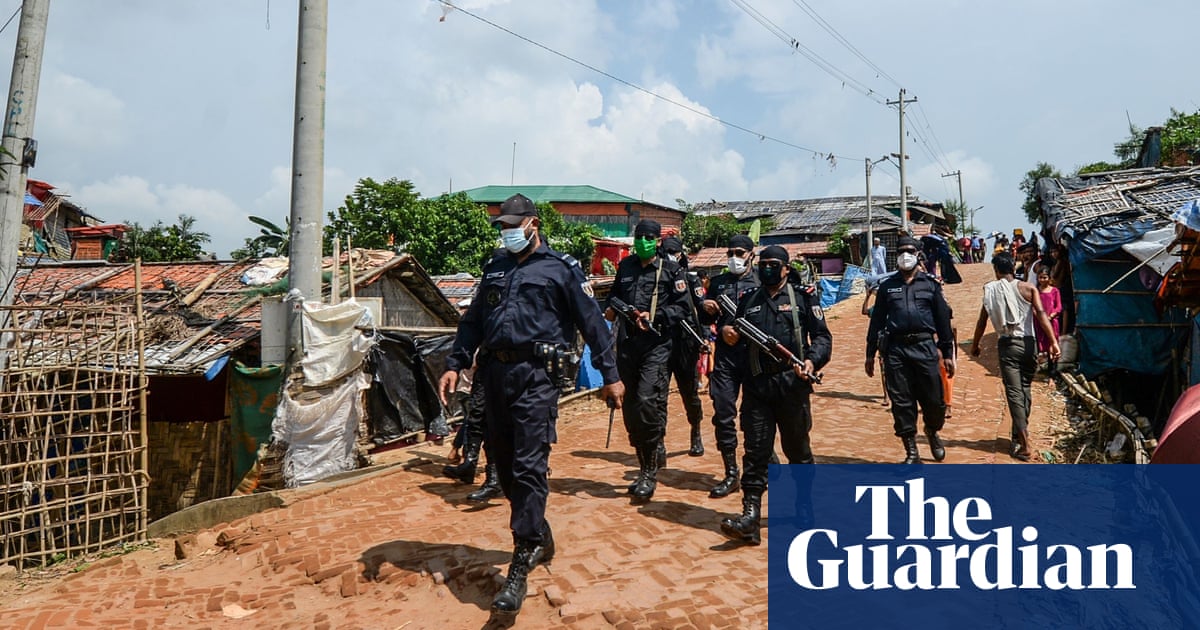 Fighting between rival gangs in Rohingya refugee settlements in Bangladesh has forced hundreds of people to leave their shelters in a week where at least seven people have died.
"When it is night, it becomes hell. When you try to sleep, you hear a lot of firing, you hear a lot of bullets, people are screaming, people are running away from home, "said a Rohingya refugee close to where the fight took place She lives.
"I saw a large number of people, they were walking with long knives, long poles, and they were firing in the open," he said.
The refugee, who asked to remain anonymous, said that they should leave the camp at night and return to the nearby Bangladeshi village during daylight hours.
Rohingya activists said the fighting showed how sensitive people are in crowded camps, especially at night when security forces and humanitarian agencies retreat.
According to Shamsud Douja, an official of Bangladesh's Camp Authority, seven people, including a woman, have died in the last few days.
The clashes include the Munna group named after their leader, suspected of being involved in drug trafficking from Myanmar, and another faction allegedly linked to the rebel group Arakan Rohingya Salvation Army (ARSA) .
The fighting has frightened other refugees as huts have been burned by rival Rohingya groups. Photographs from activists show families running with them on their shoulders, looking for other places to live in the camps.
The UN refugee agency said it had struggled to provide help to these newly displaced families, and that humanitarian agencies had to temporarily withdraw from the camps on Wednesday due to the violence. Services have been resumed.
The attacks on military posts in Myanmar by ARSA in 2016 and 2017 were followed by brutal rift and "ethnic cleansing" of the Rohingya, pushing them into Bangladesh. group Camp distanced itself from unrest In a statement on Monday, it was claimed that "we are being implicated by these gangs". A close of the group said that the core members are not in the camp, but gangs aligned with Munna for control are dying.
Another refugee worker said, "They are both criminals." "If these people have not persecuted our community, then thousands of people will be relieved and will be able to sleep well."
Methamphetamine "Yaba", manufactured in Myanmar, has spread to Bangladesh, where there are millions of addicts. Refugees have been convicted for introducing drugs into the country.
"The scenario is yaba vs. yaba," one man said. "Munna recruited some unemployed boys with big salaries and then ARSA could no longer make an impact in some areas but, for them, it is very important to control the camps."
"A minority of people are engaged with them but the victims are the entire population. They cannot protest, they cannot speak against them, they are just trapped under them, "he said.
Douja said Bangladeshi law enforcement has increased patrolling in the camps and made arrests. A worker shared a photo of the police on Wednesday, going through the camps in riot gear.
"The situation is deteriorating and the Rohingya in the camps need protection. We have spoken with some affected by the violence and their fear is palpable, "said Matthew Smith, head of advocacy group Fortify Rights, who warned of the need to withdraw humanitarian agencies to support displaced refugees.
"The current level of security is minimal … These warring parties developed in an environment of wholesale rights violations in Myanmar and to an extent in Bangladesh," he said.
The UNHCR warned that the current skirmishes are a product of conditions in the camps, now home to around one lakh people.
"The lack of progress on sustainable solutions, especially safe and respectful voluntary resettlement of refugees in their homes in Myanmar, has led to uncertainty and frustration in camps," said UNHCR spokesman Louise Donovan in the Cox's Bazar.
Amnesty's South Asia campaigner Saad Hammadi said Bangladesh should not use recent violence and other challenging circumstances around the camps to justify a controversial resettlement plan to relocate refugees to Bhasan Char, an island in the Bay of Bengal .
Already, around 300 have been transferred to the island, where the women have accused the guards of sexually abusing them.