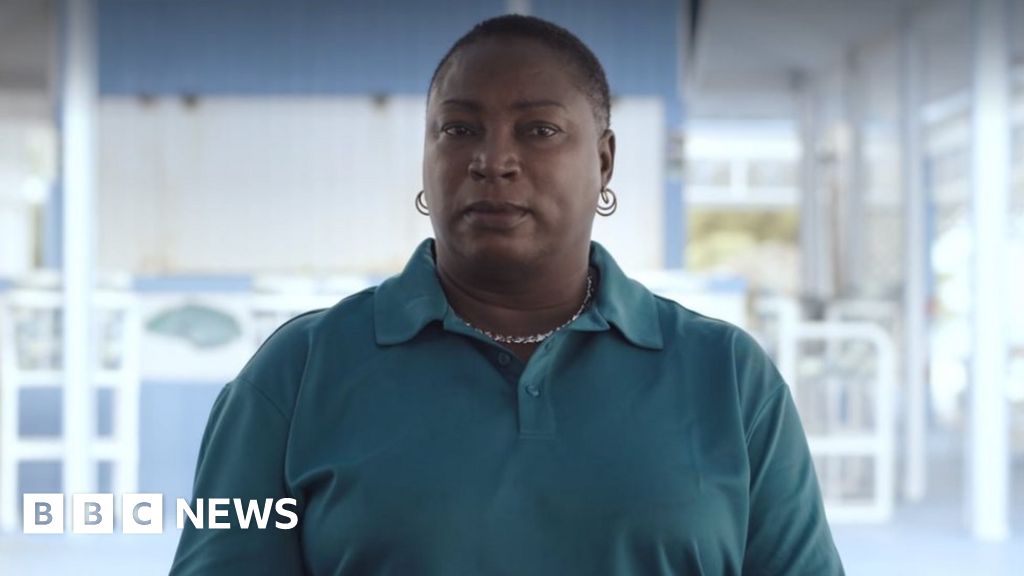 [ad_1]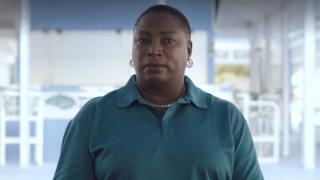 More than $ 77,000 (£ 60,000) has been raised for the owner of a restaurant in the Bahamas who was not paid to attend the condemned Festival Fyre.
Maryann Rolle, who runs Exuma Point Bar and Grille, says she used $ 50,000 (£ 38,000) of her own money to pay other employees who helped at the event.
A crowdfunding page that he created on Monday had about 2,300 donations.
"My life changed forever, and my credit was ruined by Fyre Fest," he wrote on the page.
Maryann appears in the Netflix documentary Fyre: The Greatest Party That Never Happened, which was released on Friday.
It focuses on the disastrous accumulation of the 2017 event, which promised to be an exclusive party full of Instagram influencers, luxury food and music by big stars.
But festival attendees realized that the site was not finished yet, there were not enough tents to sleep in and some of the included meals included cheese with toast.
In the documentary, Maryann describes how hundreds of local workers were asked to help organize the event.
She says she forced herself "to the limits of no less than 1000 meals per day."
But his organizer Billy McFarland did not pay the staff for his time or resources.
"I had 10 people working for me, just preparing food all day and all night, 24 hours," said Maryann.
"I literally had to pay all those people, I'm here as a Bahamian, and they show up on my face every day."
"I spent about $ 50,000 (£ 38,000) of my savings that I could have had on a rainy day.
"They just erased it and never looked back."
In October, Billy McFarland was convicted of fraud and imprisoned for six years.
Maryann has received dozens of messages of support on the collective funding page of GoFundMe, which has a fundraising goal of $ 123,000 (£ 95,000).
One person wrote: "I am sorry to see how much this experience hurts you and I am very happy that you arrived.
"Having to relive this train crash must have been traumatic and you deserve to recover everything you lost and more."
Follow Newsbeat in Instagram, Facebook Y Twitter.
Listen to Newsbeat live at 12:45 and 5:45 pm every day of the week on BBC Radio 1 and 1Xtra, if you miss us, you can hear them here.
[ad_2]
Source link