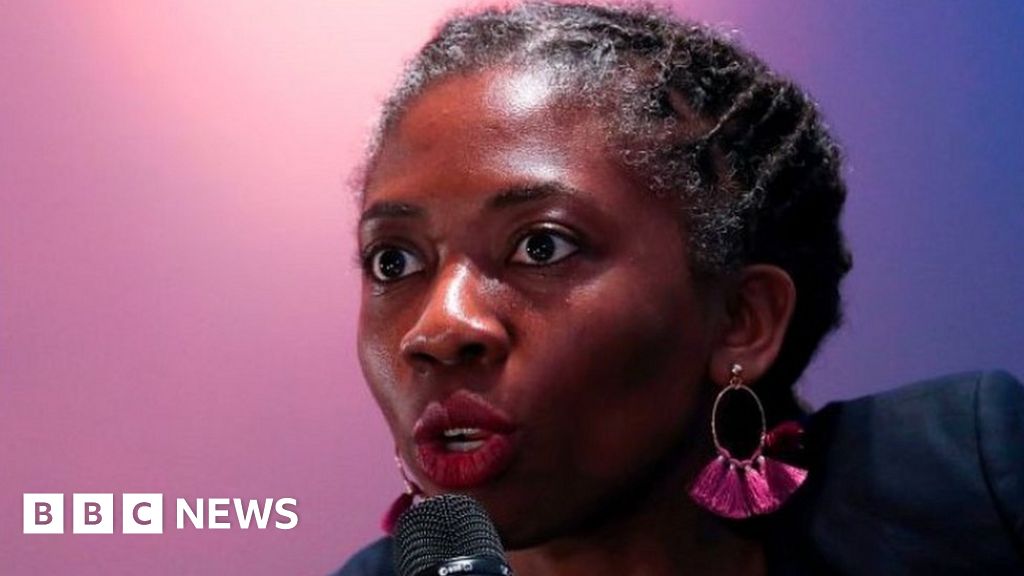 A political right-wing magazine in France has been criticized for showing a black socialist MP, Daniel Obono, as a slave.
Africans were accused of slavery in an article by Valerus Actuelles, and a sketch of Ms. Obono with an iron collar around her neck.
Prime Minister Jean Castex said it was a "revolt publication".
The magazine apologized to Ms. Obono but called the article racist.
Ms. Obono, born in Gabon, is a deputy in the National Assembly for the France-unboed, the leftist party led by Jean-Luc Mellenchon. She represents a Paris constituency.
She tweeted the image with the words "far away – fine, silly and cruel".
He said, "This image is an insult to my ancestors, my family and my political movement." French Revolution.
The French President's Office said President Emmanuel Macron called Ms. Obono and "explicitly condemned any form of racism".
Walrand de Saint-Just, a senior at the far-flung National Rally (RN), condemned Ms. Obono's image of the magazine, saying it was "contempt for her".
France witnessed major protests in June and July and today condemned colonial-era slavery and racism in France, inspired by the Black Lives Matter movement, and by American police expressing anger over the murder of George Floyd.
President Macron has vowed to combat racism, but said France will not remove controversial statues of the colonial era. Campaigns have been launched in Britain and the United States against such statues.
The magazine Velors Actuelles – meaning "current value" – said it placed Ms. Obono back as part of a fictional feature series in the context of 18th-century slavery.
"Our text is not racist," it argued. "This accusation is convenient for our opponents."
It has been said that the pictures "reinforce the inherent brutality of the subject".
"We are clear enough to understand that the person most affected by it, Ms. Daniel Obono, could have personally felt hurt by this fantasy. We regret that he apologizes to her."