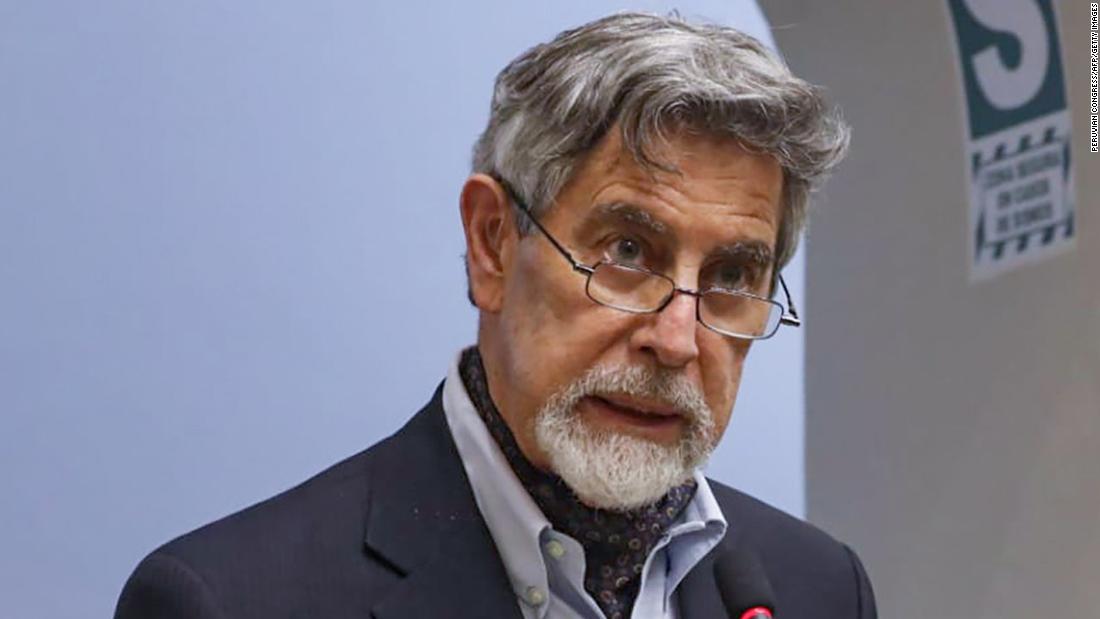 Sagasti was appointed as the new head of the Peruvian Congress on Monday – a role that considers him to be the country's interim president – after winning the votes of 97 MPs on Monday. Only 26 MLAs voted against him.
The 76-year-old engineer, academic and former World Bank official now hopes to become Peru's fourth president in less than five years – and the second in less than a week.
Sagasti is appointed as a struggle to face days of violent protest by Peruvian authorities. The instability began on November 9, when the Congress impeached former President Martin Vijkara on corruption charges. Vizcarra denied any wrongdoing and his impeachment led to protests across the country.
The party of Sagasti, Partido Morado, was the only group to vote against Vizcara's expulsion.
Vizcara was replaced by Interim President Manuel Merino. But activists, opposition parties and civil society groups who removed Vijayakara as MLA coup refused to recognize the new leader.
Merino resigned after only five days in office on Sunday, following days of protests in which two people were killed and more than 90 were injured.
"Today is not a celebration day as we have witnessed the death of two youths," Sagasti told MPs on Monday.
Presidential elections are due in April next year.
.