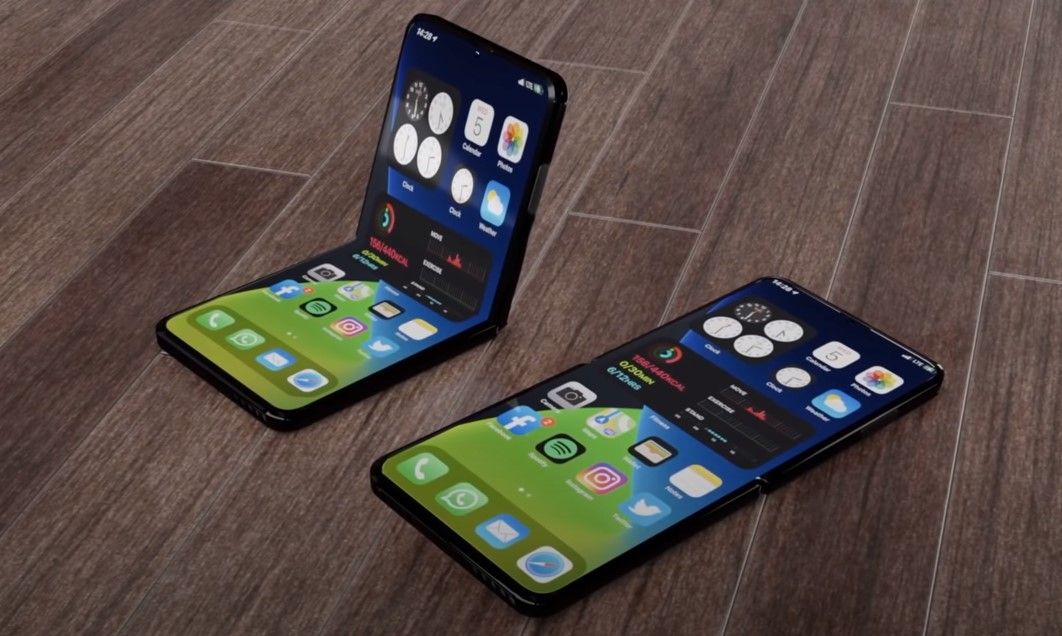 There have been rumors that Apple has been working on a foldable iPhone – the iPhone Flip – for months, but the company appears to be pushing its internal experiment. A new leak on the Chinese social network Weibo shows that Apple has ordered a large number of foldable screens from Samsung.
Foldable displays are reported to be sampling multiple prototype designs, rather than allowing the company to stop production altogether, so it would be highly conducive to imagine that we would see anything at this week's Apple event. In fact, there is no guarantee that the company will end up with a prototype that it believes is suitable for mass production.
All are equal, this is a big deal for those who hope that Apple will follow Samsung's path and take everyone to foldable handsets. Samsung, of course, has two folding designs: the Galaxy Z Fold 2, which opens to a larger tablet along the Y axis, and the Galaxy Z Flip that opens to a regular-sized phone along the X axis. There is even a rumored Galaxy Z Fold S with a 360-degree hinge. So what path is Apple taking?
We really don't know. While some optimistic-concept artists have come up with iPhone flip designs, the only real evidence we have is prolific Apple leaker John Prosser, who stated back in June that the current prototype was "not really a foldable."
"The current prototype has two separate display panels on one hinge," he said Tweeted. The current iPhone 11 design such as rounded, stainless steel edges. Notch – Small foreheads on external display that are Face ID. "
You might be drawing something like the Microsoft Surface Duo at this point, but the processor says that, even in the prototype stage, Apple has more on its mind.
"Memes are fun – but it doesn't look like they're just two phones stuck together," he continued. "Even though they are two separate panels, when the display is enhanced, it looks quite continuous and seamless."
pic.twitter.com/RN93E1bRGtJune 13, 2020
It doesn't sound the kind that requires ordering a foldable Samsung display, so perhaps Apple is refining the design. Or possibly a whole host of concepts that are working on it.
Deleting in the Apple Patent Archive reveals a whole host of possible options, from book-style design to clamshell to uncontrolled scroll. All bets are closed, including the first, if any, we see in Tim Cook's hands.
Whatever eventually emerges, don't bet to see it this year. Well, no if Prosser's sources are correct anyway.